"Do you think Tottenham can do this?": Pochettino comments on Chelsea's £58m deal for Bundesliga star
Tottenham manager Mauricio Pochettino believes the club has become a target for other sides that want to beat Spurs.
The Argentine highlighted our title challenge from a couple of years ago when we were pipped by Leicester City and how every team wanted to "kill us" (h/t Mirror):
"It's true we're the team to beat. Remember when we fought with Leicester, everyone wanted to kill us."
The manager explained that other sides showed respect to Spurs because of the project that is in place at the club, and even spoke about fighting against some of the bigger clubs who have a huge transfer budget. He cited Chelsea's £58m deal for Christian Pulisic.
"'Oh why are Tottenham there?' A club like Chelsea can spend big money on a transfer and then send him [Christian Pulisic] on loan – do you think Tottenham can do this? No.

"But in the last few years Tottenham is fighting with this type of club. That is why no-one likes Tottenham much, that is why everyone wants to challenge us."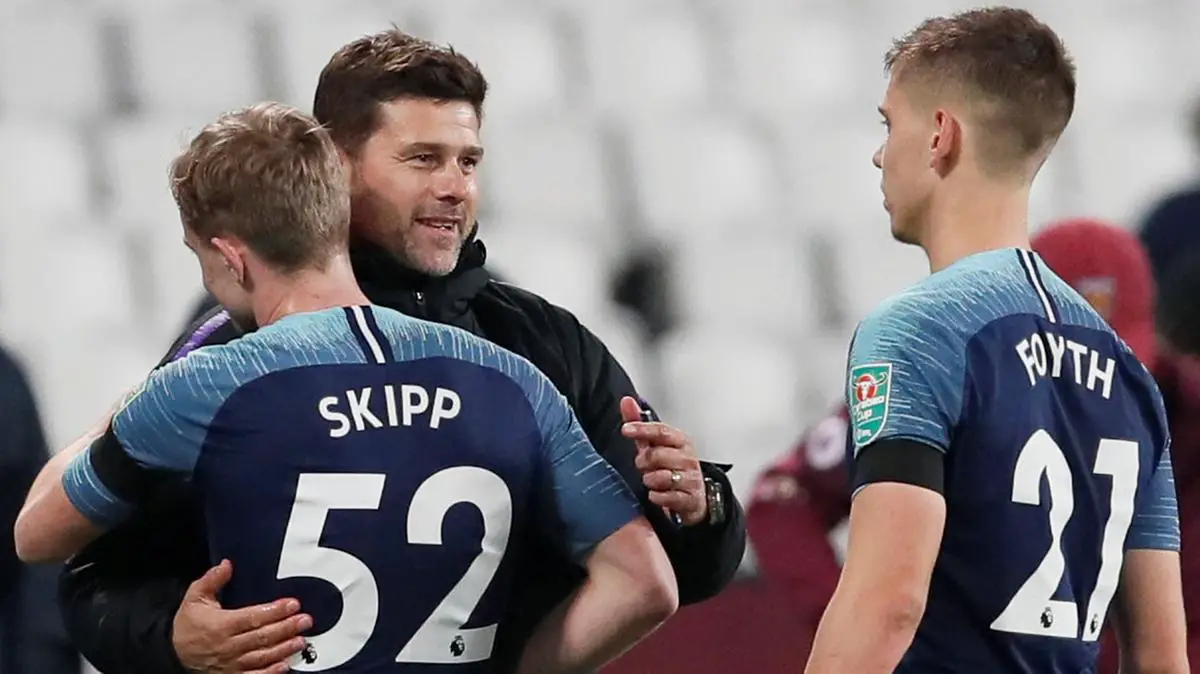 The manager spoke about Wolverhampton Wanderers celebrating their win like they had picked up the Premier League title, and claimed this was because we had created something special in the league, making us a target.
Pochettino also claimed our rise in stature has become a problem for the opposition as we keep challenging for top honours.
The manager is right in saying that other clubs are targetting us, thanks to our consistency. Tottenham are in the race for the Premier League title, in the semi-finals of the Carabao Cup and the knockout rounds of the Champions League too.
Read more: Mauricio Pochettino opens up about his ambitions of winning trophies with Tottenham
There is a long way to go in the season, but we could end up with a title if we play to our potential.