"Nike Stadium is a pretty cool one", "Will only ever refer to it as White Hart Lane" – Spurs fans split regarding naming of new stadium
Latest Tottenham news: Spurs fans split regarding naming of new stadium
Tottenham are inching closer to moving into their new home but have slammed suggestions that the ground would be called "The Nike Stadium" (h/t Sun).
Spurs released a statement confirming the dates of two test events and who our first opponents would be.
A decision to name the stadium hasn't been taken yet, however, beIN Sports presenter Richard Keys claimed the venue could be sponsored by Nike.
The Sun quoted the presenter saying:
"I believe I am right in saying the first league game will be played April 6th, Brighton the opposition.

"And that stadium I can exclusively reveal will be called 'The Nike Stadium'."
However, the report claims that there are no such plans to name the stadium after the sportswear giants, despite them being our kit manufacturers.
Fans split regarding stadium naming
This would not be the first time that a stadium would be named after its sponsors. This is a practice widely followed in the US and of course, there are examples of the Etihad and the Emirates in the Premier League.
Naming the stadium after a sponsor would provide us with additional revenue coming into the club, however, White Hart Lane certainly has a nostalgia related to it.
Some Tottenham fans weren't exactly open to selling off the stadium's naming rights and shared their concerns on Twitter.
@Nike if you're gonna buy naming rights to spurs stadium, you've gotta call it Nike Hart Lane surely?

— colin metivier (@colinmetivier) March 8, 2019
As naming rights for stadiums go, The Nike Stadium is a pretty cool one, but make no mistake, to me and I suspect every spurs fan, it'll be White Hart Lane! #COYS #THFC #spursnewstadium #TottenhamHotspur #Tottenham #Spurs

— Gary Ford (@spursfordie) March 8, 2019
Can't believe so many Spurs fan getting pissy about the new stadium being called THE NIKE STADIUM.
Just call it White Hart Lane or The Lane if you want to and let Nike show us all the money.
It was always going to have naming rights so it's better than the Cillit Bang Stadium

— Lee Barratt (@LeeGallows) March 8, 2019
Every Spurs fan will still call it WHL. Only media will call it that and couldn't give a monkeys what they say. If Nike want to give us absurd dosh for naming rights then happy days in my eyes

— Monty (@RealBristolSpur) March 8, 2019
NIKE stadium though? We're better than that!

— Johnny2bob (@Johnny2bob) March 9, 2019
'Nike Stadium'? No. White. Hart. Lane. #COYS #THFC #Spurs pic.twitter.com/HBO0Ni72X5

— Jeremy Scott (@Jeremy_D_Scott) March 9, 2019
People will still call it whl informally i reckon. "Nike stadium" feels weird and too formal lol

— Fikri (@fikriroslee) March 9, 2019
Nike Stadium is an okay i dont understand the hate tbh. 3 matches there and people wont bat an eye.

— Tackleson (@Tackleson6) March 9, 2019
Won't be calling it the Nike Stadium, I will only ever refer to it as White Hart Lane or WHL on here that's for sure.

— Warren (@PenimaraC) March 8, 2019
Read more Tottenham news, click here – Latest Tottenham news
Tottenham could finalise £22m deal for English star after the Champions League final
Spurs transfer news: Tottenham looking to seal £22m deal with Napoli for Kieran Trippier
The Evening Standard claims that Tottenham could finalise a £22m deal with Napoli for 28-year-old right-back Kieran Trippier after the Champions League final.
Spurs reached the final after beating Ajax over two legs and face Liverpool at the Wanda Metropolitano on June 1.
The report adds that Spurs have blocked all negotiations until after the final, however, there is optimism from all sides that the deal for Trippier can be completed.
The English defender has struggled this season and the report claims that Napoli are aware of the tough negotiation tactics by Daniel Levy.
Getting £22m for a 28-year-old who hasn't done well this season isn't a bad deal, and it will be interesting to see if the deal does take place right after the final.
A big decision awaits Pochettino
The report adds that Mauricio Pochettino has a tough decision to make regarding who plays as the right-back against Liverpool.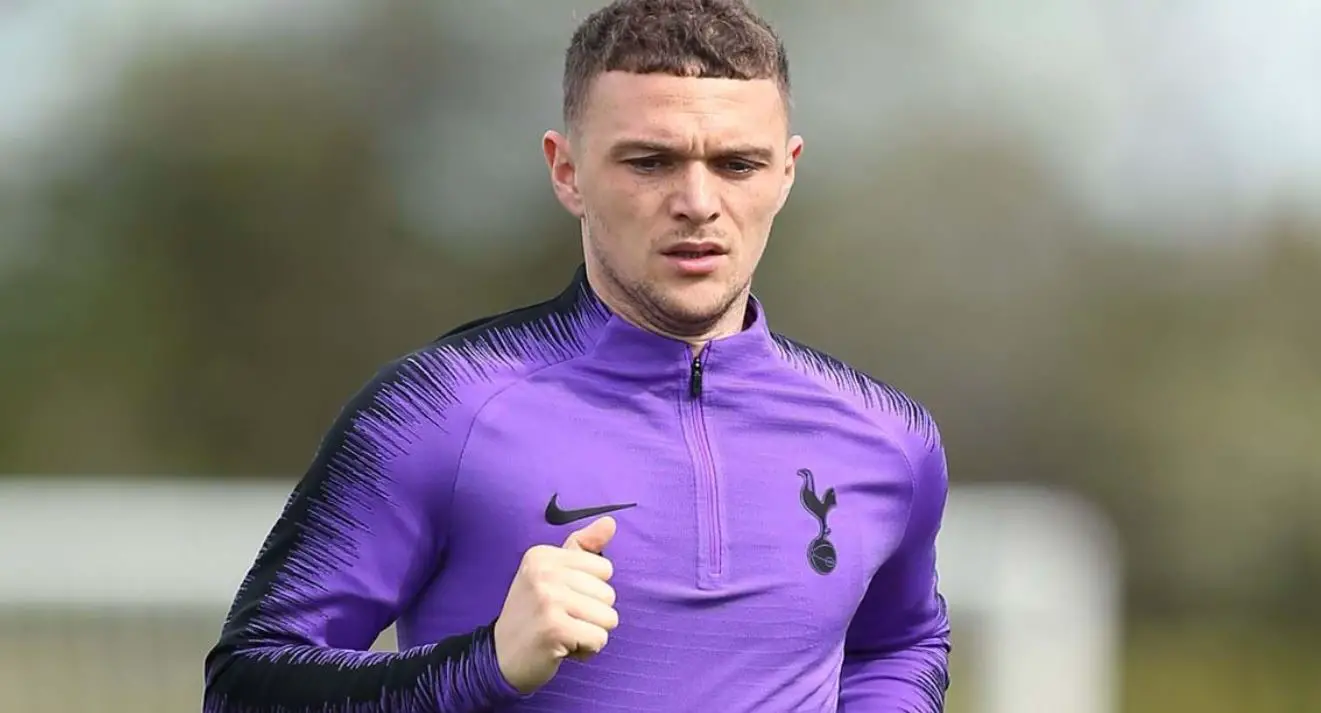 Trippier had a tough time against Ajax over the two legs, however, he did well in the second half in our 3-2 win over the Dutch giants.
We could play Serge Aurier as the Ivorian has just returned from an injury. Kyle Walker-Peters is the other right-back in the side, but it would be a major surprise if the English youngster starts.
Read more Tottenham Hotspur transfer news, click here – Spurs transfer news
Trippier could play his final game for Spurs on June 1 if the report is true, and it would be great if he can finish his career here with a trophy.