"You're going to get world-record levels of booing" – Some Tottenham fans share mixed reactions as star midfielder tweets regarding Brexit
Latest Tottenham news: Eric Dier causes Twitter storm after Brexit tweeting
The UK is still getting to grips over the issues of Brexit and Tottenham midfielder Eric Dier waded into the discussion with a tweet regarding the issue.
The Englishman hasn't really made too many comments on Brexit but had a simple tweet regarding the referendum.
— Eric Dier (@ericdier) March 14, 2019
The midfielder has had his problems with injuries this season, but it seems there are other things going in his mind too.
Dier has a right to share his views
The former Sporting midfielder should be allowed to voice his opinions on big issues, such as Brexit, and he cannot be seen as a robot who only performs on the pitch.
The 25-year-old has come out in support of a "People's Vote" on the issue. Dier isn't the only footballer sharing his views on Brexit with former England striker and Match of the Day presenter Gary Lineker also calling for another Brexit vote.
Politics is always a touchy subject and the fans were split over their reactions to Dier's tweet. There were many that supporter the Englishman's call while others wanted him to to concentrate on playing football.
Some fans were happy with the Englishman too, and here are some of the reactions over the Brexit tweet.
By people who spend most of their time in front of the telly telling sports people what they should have done better

— Branko Rihtman (@CyanoNey) March 14, 2019
Can we replay the Dortmund game? Didn't get the result I wanted

— ollie (@ollies_alt) March 14, 2019
Wait 👀 I very much like this tweet, but I'm an Gooner. This is very hard for me.

— Maud (@maudlinstreet66) March 14, 2019
If the UK is going to trust anyone, then I would strongly advocate that we trust the man who buried the winning penalty in the world cup against Colombia. #PeoplesVote

— Lucas Moran #PeoplesVote (@LucasMoran___) March 14, 2019
You're going to get world record levels of booing the next time you play at Stoke, pal.

— Susan (@FattusAntus) March 14, 2019
Think Eric is entitled to his opinion just because he is football it shouldn't stop him airing it

— SparkyJohn♐ (@JohnTHFCMorgan) March 14, 2019
We had one.

— Jack (@JackMurray2) March 14, 2019
Not on the deal we havent.

— Conor Wells (@conorwells0) March 14, 2019
@GaryLineker Big signing for remain!

— Robert Reed (@robertreed10) March 14, 2019
What makes you think the result will be any different#sticktofootball

— Ben Jones (@bonesy123) March 14, 2019
Those people who say "stick to football" like he can't have any opinions on anything because he kicks a football around 🤯🤯

— Greg Beckett (@GregBeckett10) March 14, 2019
Read more Tottenham news, click here – Latest Tottenham news
Tottenham dealt blow in chase for 33-year-old Premier League winner
AS Roma reject move from Tottenham for Edin Dzeko
Tottenham's move to sign Edin Dzeko has been rejected by AS Roma, according to Corriere dello Sport (h/t Calciomercato).
The two-time Premier League winner left Manchester City for Roma close to three years ago. Dzeko has been one of the top performers for the Serie A giants and has eight goals and two assists for them this season.
The 33-year-old was decent during his time at Manchester, and the report claims that Tottenham see him as the perfect back-up for Harry Kane.
The Englishman has been in great touch under Jose Mourinho, but we don't have senior cover for the striker.
Troy Parrott could get some minutes if Kane needs a break while Son Heung-min and Lucas Moura cal also lead the line.
Roma have no intention of selling Dzeko
The Bosnian has scored 95 goals for Roma and they have said that the striker is not for sale (h/t Calciomercato).
Tottenham could do with another striker coming in with us allowing two senior forwards to leave in the previous summer.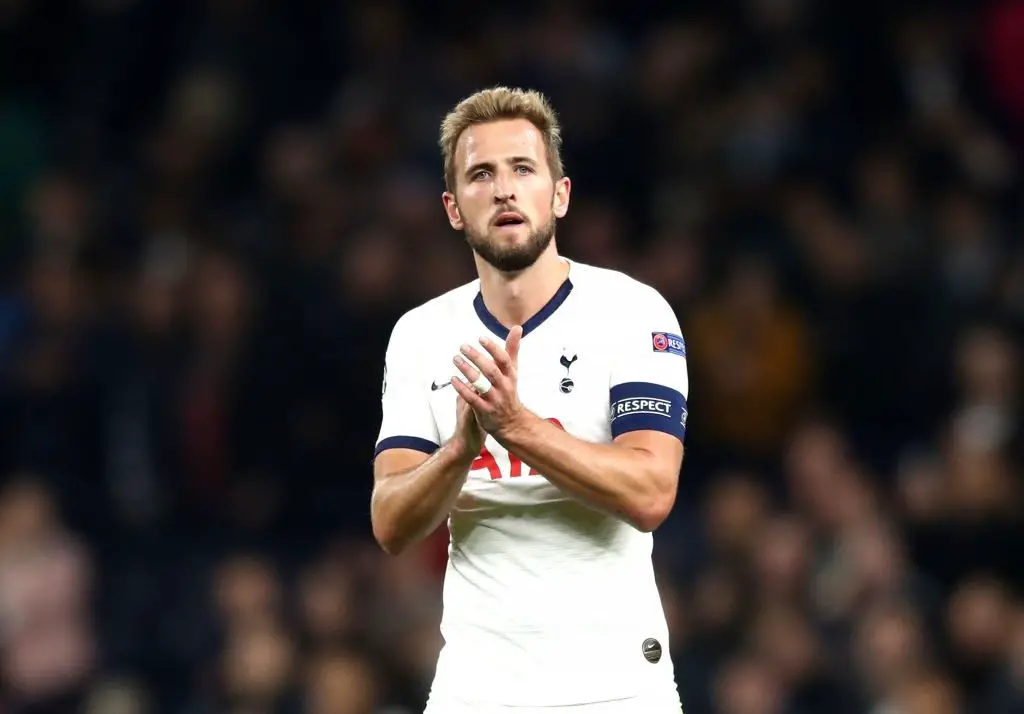 Mourinho could do with more players coming in the January window, and it will be interesting to see what his plans are.
Spurs have been better under him than Mauricio Pochettino, however, we are far from the final product.
More Tottenham News
Mourinho has lost just one game in charge of Spurs, and his next Premier League clash is away to Wolves on Sunday.