"You're going to get world-record levels of booing" – Some Tottenham fans share mixed reactions as star midfielder tweets regarding Brexit
Latest Tottenham news: Eric Dier causes Twitter storm after Brexit tweeting
The UK is still getting to grips over the issues of Brexit and Tottenham midfielder Eric Dier waded into the discussion with a tweet regarding the issue.
The Englishman hasn't really made too many comments on Brexit but had a simple tweet regarding the referendum.
— Eric Dier (@ericdier) March 14, 2019
The midfielder has had his problems with injuries this season, but it seems there are other things going in his mind too.
Dier has a right to share his views
The former Sporting midfielder should be allowed to voice his opinions on big issues, such as Brexit, and he cannot be seen as a robot who only performs on the pitch.
The 25-year-old has come out in support of a "People's Vote" on the issue. Dier isn't the only footballer sharing his views on Brexit with former England striker and Match of the Day presenter Gary Lineker also calling for another Brexit vote.
Politics is always a touchy subject and the fans were split over their reactions to Dier's tweet. There were many that supporter the Englishman's call while others wanted him to to concentrate on playing football.
Some fans were happy with the Englishman too, and here are some of the reactions over the Brexit tweet.
By people who spend most of their time in front of the telly telling sports people what they should have done better

— Branko Rihtman (@CyanoNey) March 14, 2019
Can we replay the Dortmund game? Didn't get the result I wanted

— ollie (@ollies_alt) March 14, 2019
Wait 👀 I very much like this tweet, but I'm an Gooner. This is very hard for me.

— Maud (@maudlinstreet66) March 14, 2019
If the UK is going to trust anyone, then I would strongly advocate that we trust the man who buried the winning penalty in the world cup against Colombia. #PeoplesVote

— Lucas Moran #PeoplesVote (@LucasMoran___) March 14, 2019
You're going to get world record levels of booing the next time you play at Stoke, pal.

— Susan (@FattusAntus) March 14, 2019
Think Eric is entitled to his opinion just because he is football it shouldn't stop him airing it

— SparkyJohn♐ (@JohnTHFCMorgan) March 14, 2019
We had one.

— Jack (@JackMurray2) March 14, 2019
Not on the deal we havent.

— Conor Wells (@conorwells0) March 14, 2019
@GaryLineker Big signing for remain!

— Robert Reed (@robertreed10) March 14, 2019
What makes you think the result will be any different#sticktofootball

— Ben Jones (@bonesy123) March 14, 2019
Those people who say "stick to football" like he can't have any opinions on anything because he kicks a football around 🤯🤯

— Greg Beckett (@GregBeckett10) March 14, 2019
Read more Tottenham news, click here – Latest Tottenham news
Tottenham set to lose the race for Spanish star due to this reason
Spurs transfer news: Arsenal set to beat Tottenham in landing Dani Ceballos
Football.london reports that Arsenal and Tottenham are interested in Real Madrid's Dani Ceballos.
The 22-year-old was one of the stars for Spain in their U21 Euro winning squad, the report claims that the midfielder could be sold in the summer after Real made several big signings.
The report adds that AC Milan and Liverpool are also interested in the 22-year-old, however, AS (h/t Football.london) claimed that Spurs had agreed on a loan deal to land the Spaniard.
However, the outlet adds that Ceballos will reject a move to the Tottenham Hotspur Stadium and join the Gunners instead (h/t Football.london).
The report adds that the interest from Unai Emery was the key to them landing Ceballos, and the Spaniard wants to play at the Emirates Stadium.
A blow for Tottenham's summer plans
Ceballos would do a great job under Mauricio Pochettino, and it is interesting to note that Arsenal seem to be winning the race for the Spaniard.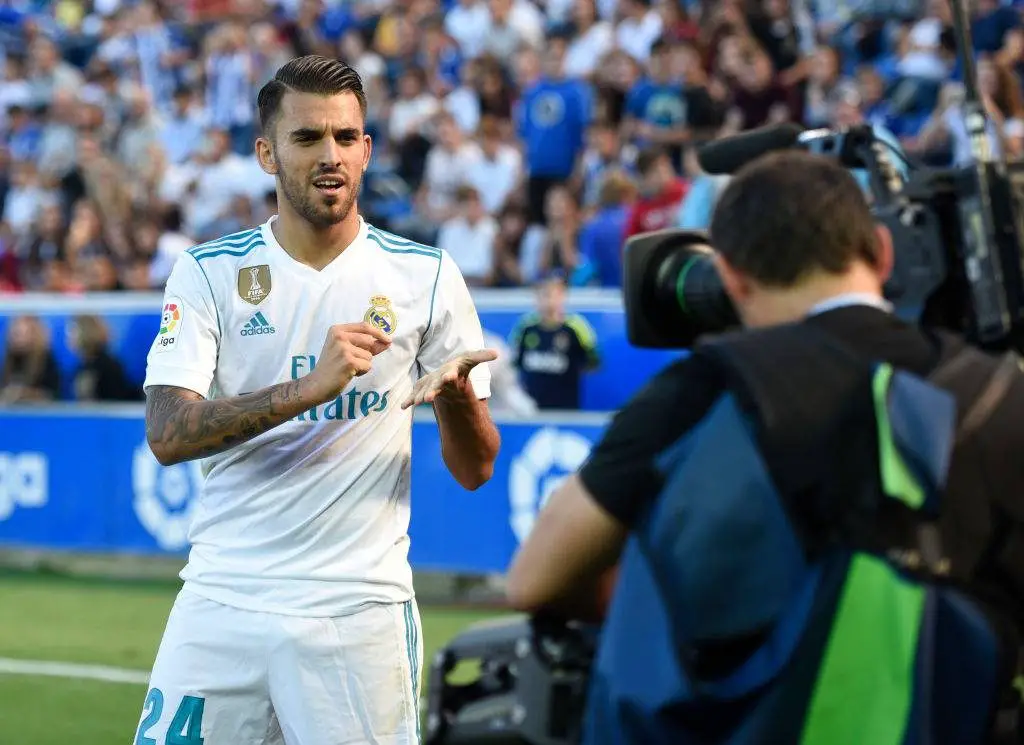 The Gunners do not have Champions League football on their side, and the report adds that Ceballos wants to start games regularly next season.
The 22-year-old wasn't picked regularly under Zinedine Zidane last season, and he might get more games under Emery than Pochettino. Spurs have only signed Tanguy Ndombele and Jack Clarke in the summer, and can do with another quality midfielder joining the side.
Read more Tottenham Hotspur transfer news, click here – Spurs transfer news
Eric Dier, Victor Wanyama and Harry Winks had their injury problems last season while Christian Eriksen is out of a contract at the end of next season.