Tottenham first-teamers rule out returning to former club this summer

Spurs transfer news: Toby Alderweireld and Jan Vertonghen reject summer return to Ajax
Former Ajax defenders Toby Alderweireld and Jan Vertonghen were contacted by Marc Overmans over a return to the Dutch giants in the summer, according to Fox Sports (h/t Metro).
The pair came through the ranks at the Dutch giants before moving onto bigger things. Alderweireld and Vertonghen have formed a great partnership at Tottenham and Belgian, but the report claims that the pair turned down the offer by claiming it was too early for them to rejoin.
Overmars was also quoted suggesting that they would wait for the time being (h/t Metro):
"We have to be patient and see what the future holds."
Defenders on final years of contract next season
Alderweireld and Vertonghen are out of contract at the end of next season after Spurs extended their deals this season.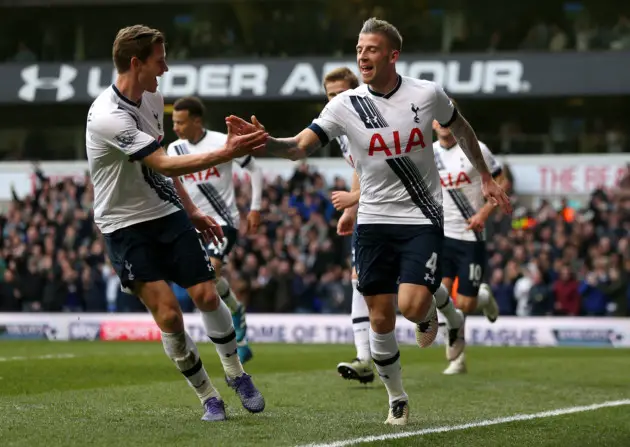 The Metro adds that Alderweireld's future at the club is in doubt as he has a £25m release clause which comes into effect during the summer window.
Vertonghen and Alderweireld have been quality for Spurs since joining, and it will be interesting to see what happens to the pair in the summer.
Alderweireld has been one of the few first-team players not to have missed a chunk of the season with an injury, and it will be important for the pair to stay fit for the remainder of the campaign.
Read more Tottenham Hotspur transfer news, click here – Spurs transfer news
Tottenham play Liverpool once the international break is done, and we are in the race for a top-four place this season.