Tottenham star donates £100,000 to victims of worst-ever forest fire
Spurs news: Son Heung-min donates money to the victims of forest fire
According to a report from the Daily Mail, Spurs star Son Heung-min has shown his class by donating £100,000 to the victims of South Korea's worst-ever forest fire.
The fire swept across South Korea's north-eastern mountainous region, killing two people and thousands of people homeless. It's one of the largest fires in the nation's history which began from a transformer spark on the evening of April 5, claims the Daily Mail.
Son Heung-min is an iconic figure in South Korea and was one of a number of high-profile figures to donate.
"It's nothing compared to what the victims have sacrificed," Son was quoted in a report by the Daily Mail.
"Although I'm living abroad, I know what's happening in my home country.
"I think it's something I should do when there's a big disaster in my home country.
"I believe money does not matter. The most important thing is a mind to do something for the victims," he added, following Spurs' win over Huddersfield Town on Saturday.
Firefighters have managed to diminish the wrath of fire, although a lot of damage has already been caused. Despite his noble donation to cause, Son, ironically, has come under criticism by some for donating a meagre amount considering that his contribution to helping the needy in his nation is less than the weekly wage of £140,000 he earns, the report adds.
Read more Tottenham news, click here – Latest Spurs news
It's absolutely wrong to criticise Son for his contributions, irrespective of how much he earns every week. The South Korean is known as a very humble and down-to-earth guy and he enhanced his reputation further by donating money to the victims of the forest fire.
La Liga giants to submit last-minute £60m offer for this out-of-contract Tottenham star
Spurs transfer news: Madrid prepare £60m bid for Tottenham's Eriksen
The Sun claims that Real Madrid will make a last-minute £60m offer to land Christian Eriksen.
The Dane is out of a contract at the end of the season and the report claims that Real see Eriksen as a replacement for Luka Modric.
The 27-year-old is one of the best midfielders in the Premier League and started in the 2-2 draw against Manchester City on Saturday.
Daniel Levy doesn't want to lose big players on a free and the report adds Madrid will try to use this and land Eriksen just before the end of the transfer window on 2 September.
Tottenham did not allow Mousa Dembele to leave on a free last season and the Belgian was sold in the winter window.
Spurs can sell players till 2 September to foreign clubs but cannot buy until the winter window.
Spurs cannot lose Eriksen on a free
This is a tough situation for Spurs as replacing a talent like Eriksen will not be easy.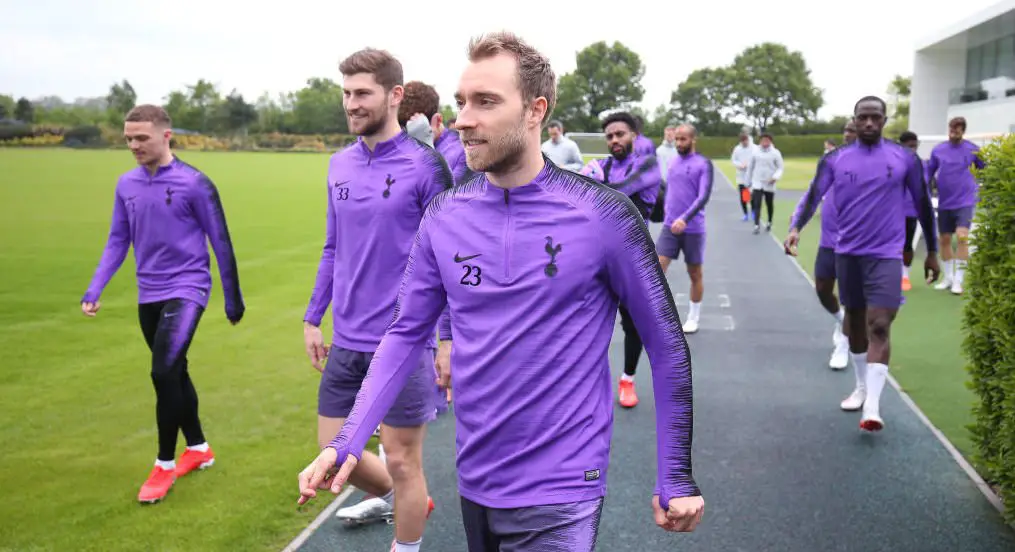 However, it is better to sell him now and get some decent money in rather than losing him on a free.
Eriksen could also sign for a Premier League club next season, and strengthening our rivals is the last thing we should be doing next season.
Read more Tottenham Hotspur transfer news, click here – Spurs transfer news
Getting £60m might not be the most best deal for a player of Eriksen's ability, but it is better than losing him on a free to a Premier League rival.