"Absolutely criminal", "An insult" – Some Tottenham fans fume as this star is omitted from PFA Team of the Year
Latest Spurs news: Some Tottenham fans fume over Son's omission from PFA Team of the Year
The PFA Team of the Year is out and unsurprisingly the team is dominated by Liverpool and Manchester City players.
The one major surprise in the side was seeing Paul Pogba in the team. The Frenchman hasn't been all that great this season and compared to the others on the list, his inclusion is debatable.
Sadio Mane, Sergio Aguero and Raheem Sterling form the attack. Pogba, Fernandinho and Bernardo Silva are the midfielders while the defence features three Liverpool stars.
Virgil van Dijk, Andrew Robertson and Trent Alexander-Arnold are joined by Aymeric Laporte. Ederson of Manchester City is the final name on the list.
Son shining bright for Tottenham
Son Heung-min has been one of the bright sparks in the Premier League this season.
The South Korean also participated in several international tournaments in this campaign but has 20 goals and seven assists in all competitions for Spurs.
The 26-year-old should have been included in the team ahead of Pogba given his stats, and many Tottenham fans were furious that the South Korean missed out on the nomination.
Tottenham haven't had much to cheer in the league recently, however, they still have a chance of making the Champions League finals.
Son has been one of the stars for us in Europe and many fans questioned the selection of the PFA TOTY this season.
Pogba being in TOTY over Son and Hazard is absolutely criminal

— Jordan Smith (@Jord_Smithhh) April 25, 2019
To exclude Son from the #PFA shortlist was an insult.

But to leave him out of the #PFATOTY altogether? That's a joke.#COYS

— David McGuire (@McGuireDavid) April 25, 2019
Son got overlooked but it's good because that keeps eyes off our players. #COYS

— ⚪️💙Willie💙⚪️ (@factNnonfiction) April 25, 2019
so, Paul Pogba in, but not Sonny or Eden Hazard. Hmmm…. wouldn't swap Son for the world for PP him! #COYS #PFATeam

— sabina nardell (@lillun6) April 25, 2019
No Son in PFA Team of the Year? And people will still say he's not the most under appreciated or underrated player in the PL. OK THEN! #COYS

— Jessica O'Leary-Nash (@jolearynash) April 25, 2019
I know a lot of fans will think players at their club deserve to be in the PFA Team of the Year more than others.. but how has Son not got in team of the year?! 😂 #COYS #PFAawards #TOTY

— Luke Hounsell MBE (@Hounse11) April 25, 2019
No room for Son in PFA squad of the year. Yet Lazy ass Pogba gets in guess half the Prem is scared to say anything bad about him, just like his manager who is scared to drop him. #COYS #PFATEAMOFTHEYEAR #FA #Spurs

— Anthony Hammond (@AntonyHammond) April 25, 2019
Read more Tottenham news, click here – Latest Spurs news
Tottenham's midfield prodigy convinced silverware is just around the corner for the club
Latest Spurs news: Harry Winks believes trophies will come soon at Tottenham
Tottenham midfielder Harry Winks believes trophies are just around the corner under Mauricio Pochettino.
Spurs dealt with Champions League heartbreak last month when they lost to Liverpool in the final.
The last trophy Spurs have won was the League Cup in 2008, but have made great strides under the Argentine boss.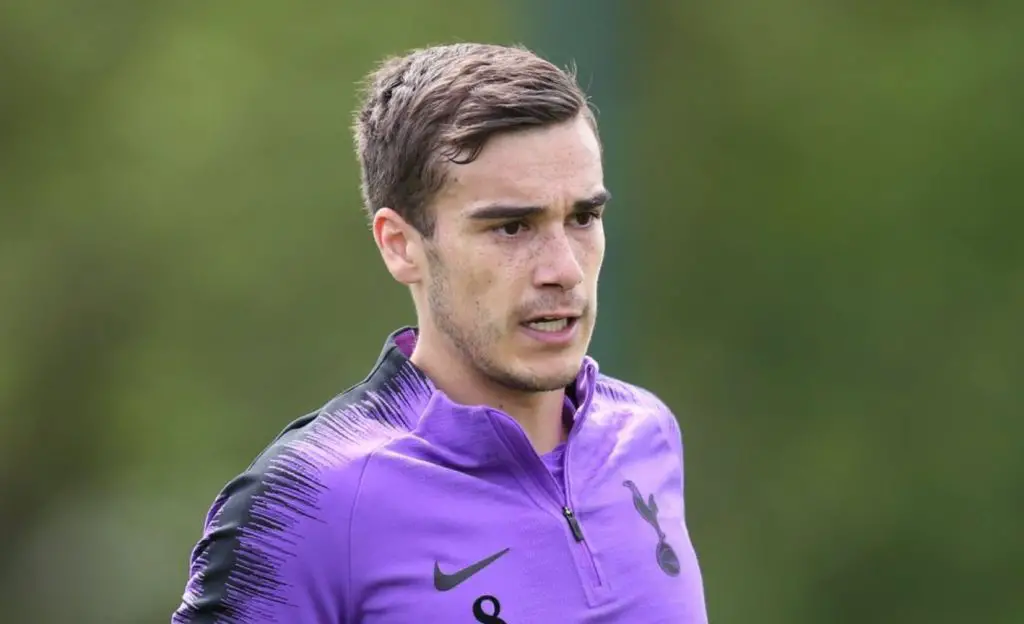 Tottenham have been contenders for the Premier League title a couple of times and are regulars in the Champions League now.
However, Winks was certain silverware was coming soon and added that there is a long-term plan for the club (h/t BBC):
"As long as we keep believing in what we have to do… I'm sure [trophies] are round the corner.
"Everybody is ambitious in the squad.
"Of course there comes a time when players want to start winning trophies. But there is a bigger picture at Tottenham."
Winks signed a new five-year deal in the summer and is part of the Asia tour where we face Juventus and Manchester United.
Pochettino has worked his magic at Spurs
Winks highlighted the great "family" atmosphere Pochettino has created at the London club and added there were "no big egos" with everyone getting along well.
The English midfielder added that he wants to stay on after getting his break when he was 17 and lauded the incredible talent at the club.
Tottenham have grown under Pochettino but we do need to get some silverware next season.
Tanguy Ndombele is an incredible signing for Spurs, and hopefully, we get more players to increase our strength.
Read more Tottenham news, click here – Latest Spurs news
Spurs have some work to do if they want to catch Manchester City or Liverpool next season, but we have several talented players that just need to stay fit for most of the campaign.