"We don't need him": Several Tottenham fans highlight one major concern regarding move for 4-time CL winner
Latest Spurs news: Fans concerned about Gareth Bale's wages as Spurs linked with Welshman
Gareth Bale hasn't had a great time at Real Madrid in recent months.
The Welshman hasn't been able to replace the goals that Cristiano Ronaldo brought and the Sun reports that the Madrid fans have booed the former Spurs star throughout the season.
The Sun adds that Tottenham are contemplating moving for their former player but only on a loan deal.
However, the big issue is regarding his wages. The report claims that Bale earns £600,000-a-week and a club would have to pay £250,000 as the weekly wage and also stump up £10m as a loan fee to sign him.
Fans aren't open to dealing with Bale's wages
Tottenham have recently moved into their new stadium and haven't signed a senior player in two transfer windows. We need to make some signings in the summer but cannot go crazy and splash all of our budget on a single player.
Bale has picked up four Champions League titles and one La Liga crown along with several other medals at Madrid. The 29-year-old still has some unfinished business at Spurs despite leaving us for Madrid several years ago.
While Bale could do a great job for us in the final third, his wage seems to be a concern for several fans.
Bale should 100% not be signed it makes no sense, he'll smash our wage budget and constantly be injured.He's a good player but he's nothing like he was. And he doesn't want to come to spurs.

— Jœ (@Joe_Spurs) May 16, 2019
Injury Prone We don't need him High Wages

— 🇬🇭乇koω Ayensu 乇ssαħ 🇬🇭 (@ekowayensu__) May 17, 2019
His wage is big problem.

— Vorapone (@vorapone) May 17, 2019
Not going to happen, in no scenario is Levy paying £300k a week to a 30 year old injury prone Bale (That's assuming the reported deal is to pay half his wages while RM subsidise the remainder)

— Yorkspur (@York5pur) May 17, 2019
What part of the £600k a week can we afford?

— Darren Gough (@dgyido) May 17, 2019
This will cause such a divide .
half of us NO , half of us YES
i think the ones saying 'yes' are being a bit sentimental and unrealistic.
No because – Wages , – on the Decline , – TOO INJURY prone

— 40winks__ (@SpursTransfer10) May 17, 2019
Read more Tottenham news, click here – Latest Spurs news
Tottenham's midfield prodigy convinced silverware is just around the corner for the club
Latest Spurs news: Harry Winks believes trophies will come soon at Tottenham
Tottenham midfielder Harry Winks believes trophies are just around the corner under Mauricio Pochettino.
Spurs dealt with Champions League heartbreak last month when they lost to Liverpool in the final.
The last trophy Spurs have won was the League Cup in 2008, but have made great strides under the Argentine boss.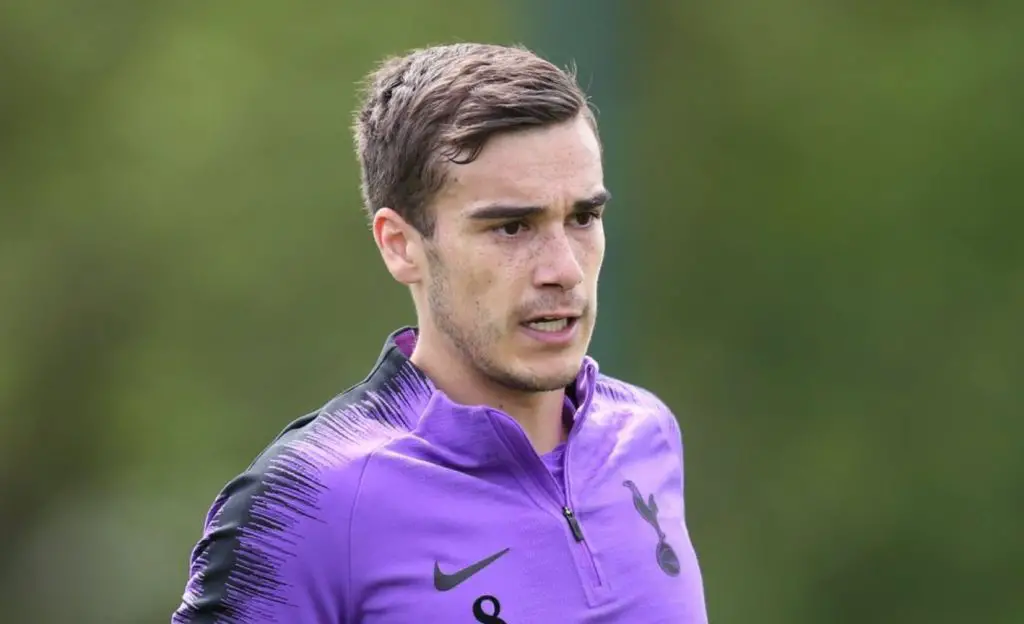 Tottenham have been contenders for the Premier League title a couple of times and are regulars in the Champions League now.
However, Winks was certain silverware was coming soon and added that there is a long-term plan for the club (h/t BBC):
"As long as we keep believing in what we have to do… I'm sure [trophies] are round the corner.
"Everybody is ambitious in the squad.
"Of course there comes a time when players want to start winning trophies. But there is a bigger picture at Tottenham."
Winks signed a new five-year deal in the summer and is part of the Asia tour where we face Juventus and Manchester United.
Pochettino has worked his magic at Spurs
Winks highlighted the great "family" atmosphere Pochettino has created at the London club and added there were "no big egos" with everyone getting along well.
The English midfielder added that he wants to stay on after getting his break when he was 17 and lauded the incredible talent at the club.
Tottenham have grown under Pochettino but we do need to get some silverware next season.
Tanguy Ndombele is an incredible signing for Spurs, and hopefully, we get more players to increase our strength.
Read more Tottenham news, click here – Latest Spurs news
Spurs have some work to do if they want to catch Manchester City or Liverpool next season, but we have several talented players that just need to stay fit for most of the campaign.