"Levy will never pay £100m", "No way": Some Tottenham fans don't believe club will sign attacker in the summer
Latest Spurs news: Several Tottenham fans don't believe club will sign Wilfried Zaha due to Crystal Palace's demands
The Guardian reports that Crystal Palace might seek £100m for the sale of Wilfried Zaha.
The Ivorian was excellent for the Eagles as they fought off relegation this season and the report claims that Zaha wants to leave for a Champions League club.
The report claims that Palace would be tempted to discuss a move should they receive a bid over £80m, however, a nine-figure amount could prompt them to sell.
Palace haven't received a bid, according to the report, and the Ivorian recently signed a deal with the club worth £130,000-a-week and runs until 2023.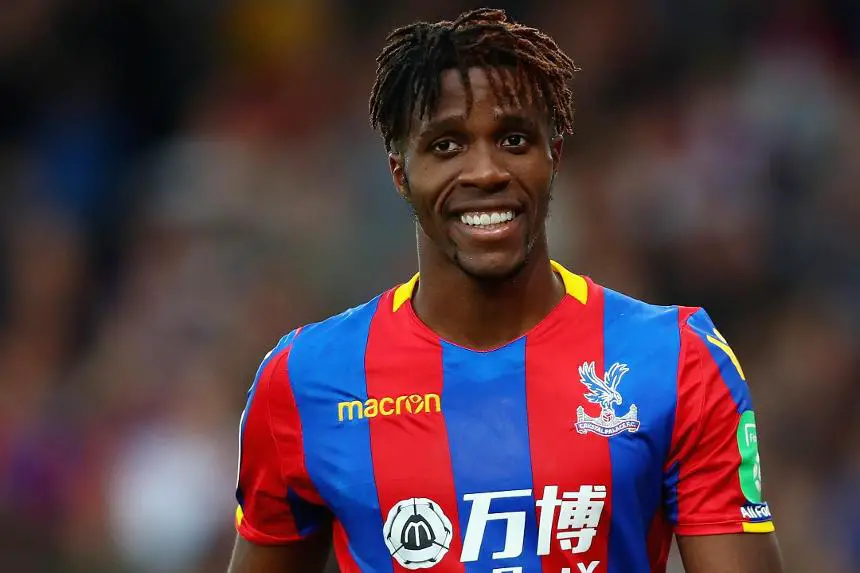 Zaha struggled with his last big move, which was to Manchester United, but has been one of Palace's best players since rejoining the side.
The attacker scored 10 times for Palace in the league this season and recorded five assists too.
Big money for one of the best in the league
The Daily Mail adds that Tottenham have been interested in the attacker for a while, and it will be interesting to see who bids a huge amount for the Ivorian.
Zaha is possibly the best attacker playing for a club outside the top six in the Premier League and could do a great job under Mauricio Pochettino.
The 26-year-old still has a few quality years left in him, but the £100m price-tag seems a little excessive.
Several Spurs fans were unsure of us moving for the Ivorian, especially for the amount that Palace want.
Dont think it will happen 🤔it would be a great signing but palace will want too much

— Matt Gibbons (@mdjgibbo) May 16, 2019
Jeez, by the time Tottenham finish scouting him it will be time for Wilf to hang up his boots. We will never sign him as much as I want this as do many Spurs fans. 😵 COYS

— GAVIN D (@gavindavies80) May 16, 2019
I think you could do much better than zaha to be honest mate

— Richard Jones (@villarichie) May 17, 2019
No way we fork out as much as Palace wants. He was an idiot to sign a contract with them (if his true intentions were to leave) because Parish won't budge on the 100 million valuation of him. He probably won't go anywhere and if he does, Zaha looks like the bad guy.

— Cooper (@AnAmericanSpur) May 16, 2019
Levy will never pay £100 Million for him Rick….Sorry , it just simply will not happen

— lee Adler (@AdlerSussudio) May 16, 2019
No chance Levy is going to pay them any sort of "right price". He will probably offer £12m plus Josh Onomah on loan.

— Ben Smith (@bsmithnewton) May 16, 2019
Not sure he would improve our 1st Eleven!

— Peter Smits (@PeterWSmits) May 16, 2019
Read more Tottenham news, click here – Latest Spurs news