4 quirky features of the new Spurs ground you might not know about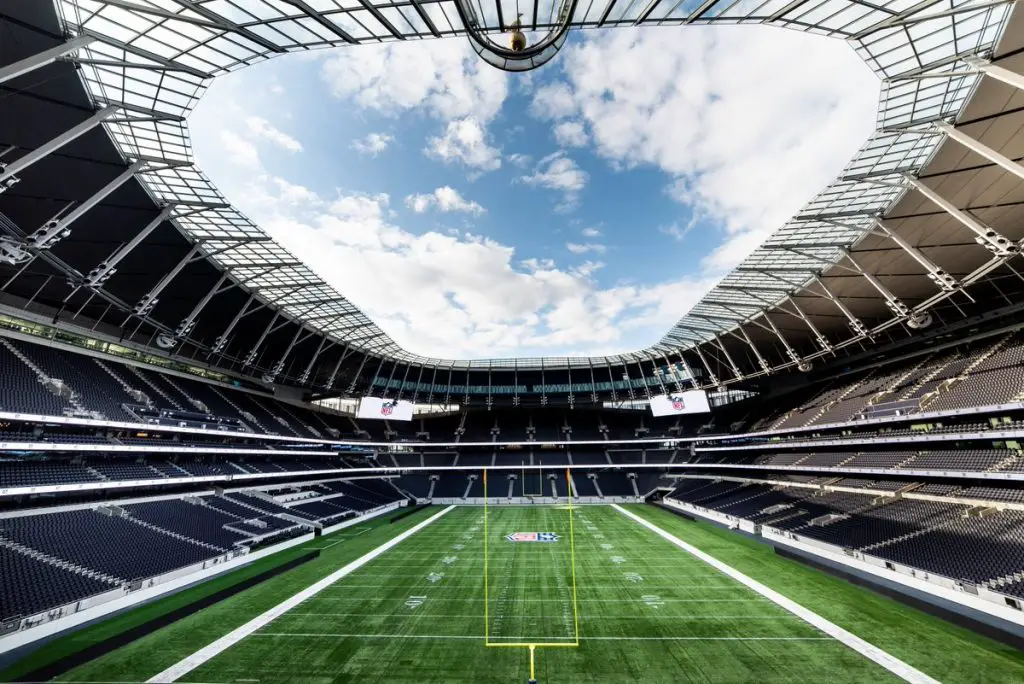 Whilst Spurs fans may feel as though their new ground took an eternity to build, we're sure they'll agree that the finished result was well-worth the wait.
In total, the new stadium is thought to have cost nearly £850 million to build, which is a little more than the £789 million required to build Wembley.
It's also double the original budget for the project, with the Spurs hierarchy having spent heavily in the pursuit of their dream stadium.
Cutting-edge tech is at the heart of this new 'stadium of the future' but there's a few things about Pochettino side's new dwellings that you may well not know.
Here are 4 quirky features of Tottenham's new ground:
A Cheese Room
Let's start with the most surreal feature, which exists in the form of an exclusive cheese room for members and high-end clientele.
Known simply as the 'H Club' members can sign up for a hefty subscription fee of £15,000, although they'll be required to purchase two tickets for a total expenditure of £30,000.
This will enable them to select their own specially sourced half-time cheeses, including some of the most unique and luxurious products from across the globe.
New White Heart Lane (NWHT) will also include another football stadium first, in the thrilling form of a microbrewery with a state-of-the-art beer delivery system.
A football hipster's dream, this brewery uses equipment that can pour up to 10,000 pints per minute, which is ideal when catering for the half-time and post-game rush.
Whilst we'd expect to see other stadiums adopt this type of technology in the future, for now Spurs' new ground remain the first and only location to take the plunge!
Spurs' new stadium also offers exceptional 4G coverage throughout, meaning that spectators can connect online before, during, or after the game. This is particularly helpful if you like mobile or in-play betting; no longer will you be interrupted by poor signals when you're trying to place those acca tips, which is good news!
Incredibly, designers have also included individual USB ports in premium seats, enabling supporters to charge their handsets and prevent their phones from running out of battery over the course of 90 minutes.
We close with one of our personal favourites, and one that really highlights the attention to detail that defined Spurs' new stadium plans.
We're speaking, of course, about the stadium's very own in-house bakery, which is capable of producing artisan breads and pastries for every food outlet in the stadium. So, whether you're in a VIP box or a general admission area, you'll be able to enjoy delicious pastries and treats during the half-time break.
For those of us used to soggy pies, all we can really say to this is wow because having access to such leading outlets adds a unique dimension to the typical stadium experience.
Tottenham's new ground is a blazing a trail for all others to follow in the future, Daniel Levy and co have set the bar and to explore the new ground in more detail, check out this aerial video here.