"We got this", "The draw we wanted": Some Tottenham fans react to UEFA Champions League draw in last 16
Twitter reacts as Tottenham Hotspur draw RB Leipzig in UEFA Champions League
It could have been Barcelona but Tottenham Hotspur lucked out and drew RB Leipzig instead in the UEFA Champions League draw for the round of 16.
Jose Mourinho's side finished runners-up to Bayern Munich in Group B and could have potentially faced the likes of Real Madrid, Barcelona, Paris Saint-Germain or Juventus.
Leipzig finished first in Group G ahead of the likes of Lyon, Benfica and Zenit St Petersburg. They are also flying high in the Bundesliga and are 2 points clear at the top.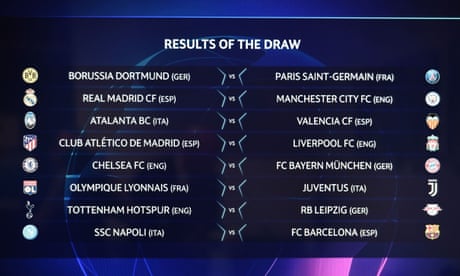 Although one of the better draws, we cannot afford to be complacent as Leipzig are managed by the bright and upcoming Julian Nagelsmann, who will relish competing against Jose Mourinho.
With players of the calibre of Timo Werner, Patrick Schick and Emil Forsberg, Leipzig can cause the Tottenham defence serious problems if they slack off.
Twitter reacts to the draw
More Tottenham News
Although a favourable draw, the tie could be deceptively tough with Leipzig being an extremely dangerous team. If history has taught us anything, its Jose Mourinho and his penchant for spoiling a party but this time, let's hope he can get us through.