Opinion – 3 things Tottenham must address to spark a revival of fortunes under Mourinho
Tottenham need to be less predictable and play to their strengths
Erik Lamela's return (h/t Sky Sports) to training could not have come at a better time for Tottenham as Jose Mourinho seeks inspiration following the 2-0 humbling at home by arch-rivals Chelsea.
Mourinho has more or less kept a stable starting XI since taking over at Tottenham.
It can be argued that familiarity among a group of players breeds better understanding on the pitch but that cannot make up for a player's limitations as Spurs found out on Sunday.
Tottenham did not have a shot on target until the 97th minute in a match against Chelsea at home. A damning stat indicative of Tottenham's limitations in the midfield.
Keep the ball!
Harry Kane, Son Heung-Min, Dele Alli and Lucas Moura are a potent force but without Spurs' ability to keep hold of the ball, they are as effective as bringing a wooden sword to a gunfight.
A double pivot of Eric Dier and Moussa Sissoko added physicality to the Tottenham midfield but they lack abilities on the ball. The inability to transition the ball from the defence to the attack, often leaves the attackers isolated, adding to their frustration.
Mourinho seems to have taken a liking for both Dier and Sissoko but the team would be better served if Harry Winks and Tanguy Ndombele were chosen instead.
Not only are both Winks and Ndombele more or less equally adept at defensive responsibilities compared to Dier and Sissoko, but are also good at passing and getting the ball forward.
This should get the best out of Son and Moura, who can then contribute more towards scoring goals than tracking back in an attempt to win the ball back.
It could also help Harry Kane, who is clinical once the ball is delivered to him in the box and quite ineffectual otherwise.
Too predictable?
Right now, Tottenham are too predictable with each player's role in the starting XI defined. With a lack of flexibility in terms of personnel, ability and formations, we often end up playing into the hands of the opposition.
Take for example against Chelsea, Kepa Arizzabagala, who had been playing out from the back all season, refrained from doing so against Spurs, effectively making Mourinho's high press obsolete. Instead of adapting to the situation, Spurs did nothing.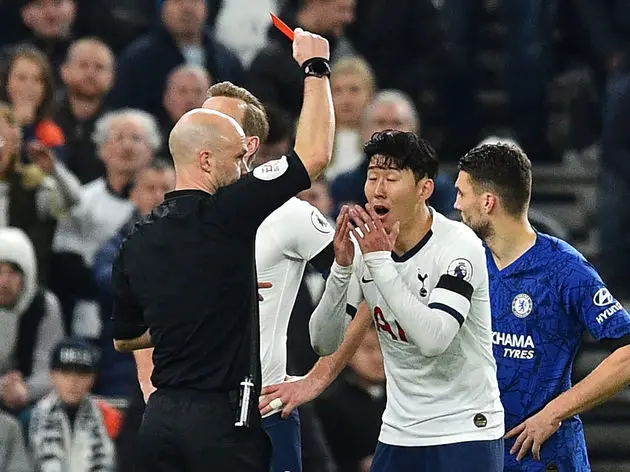 A Flexible Formation
With Son suspended, Mourinho should make use of the opportunity to test out new tactics. Rather than going with the same formation, a more flexible setup could help adapt to in-game changes.
A possibility is a 4-3-2-1 formation where Danny Rose is brought back into the fold at left-back and a midfield three of Ndomble, Winks and Eriksen. This midfield would have the ability to keep possession of the ball and feed it forward to the likes of Moura and Alli, who can operate just behind Kane.
By adding Rose and Aurier on the flanks, Spurs should possess pace on the flanks – thus, adding an extra impetus to the attack. With players such as Lamela and Lo Celso on the bench and Son to return, the formation can be tweaked with.
More Tottenham News
Jose Mourinho has taken a swipe at Antonio Rudiger's role in Son's red card
Jose Mourinho hints at a silent January transfer window at Tottenham
Tottenham are monitoring Brentford winger Said Benrahma
The match against Brighton presents an ideal opportunity for Spurs to test out new tactics and try to come up with a plan that brings out the best out of the players, rather than just accommodate them into a rigid setup.
The definition of insanity is 'doing the same thing over and over again and expecting different results'. Unless changes are made, Spurs find themselves in real danger of going insane.