"I know his future": Mourinho remains coy on key Tottenham star's future at the club
Mourinho remains coy on Eriksen's future as January window looms large
Tottenham manager Jose Mourinho has claimed to know where Eriksen's future lies, as speculation grows over the Danish playmaker's future. (h/t The Sun)
Speaking after the 2-1 win against Brighton, Mourinho went on to claim that he knew what Eriksen's future held.
" About his future, I know his future. I think I know his future because his communication with me is completely open and honest and we trust each other."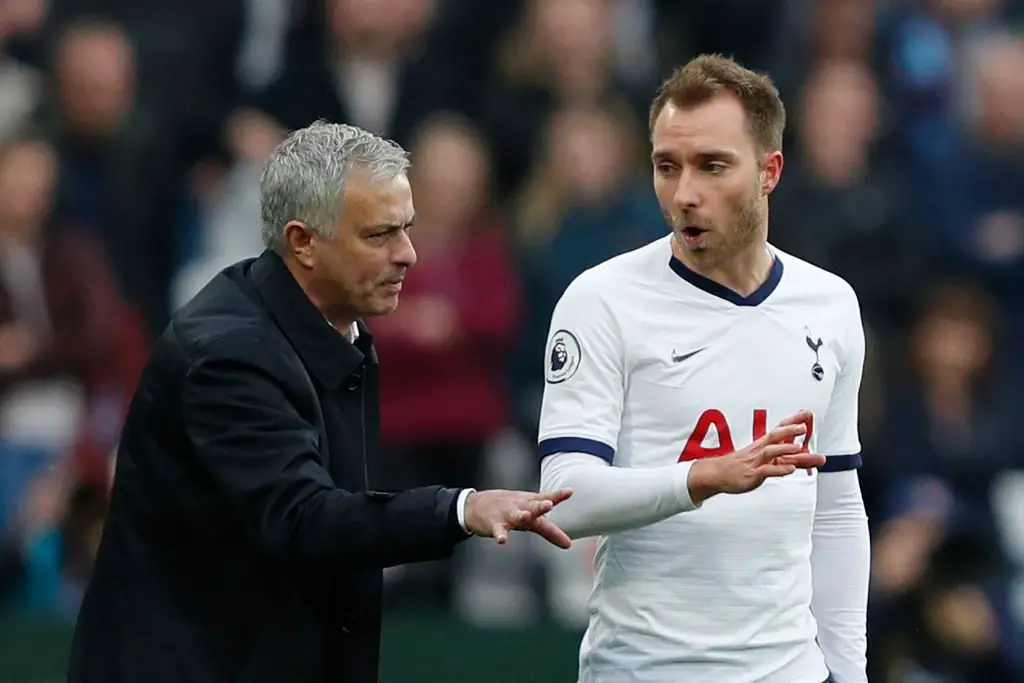 The Portuguese manager remained coy and refused to elaborate on the statement, instead, playing it cool to leave it open for interpretation.
"The only thing I can tell you is that I know his future, but I am not the one to speak about his future, it has to be him to speak about his future when he makes the decision to speak about it, not me. "
Eriksen came off the bench in the 2-1 victory over Brighton and played a key role in the move leading up to Spurs' winner. The Danish star looked certain to leave the club in the summer but no deal materialized. With his contract expiring next summer, Spurs risk losing him on a free transfer. (h/t Mail Online)
With his performance against Brighton, he has shown that he can still be the difference-maker for Spurs on the pitch.
More Tottenham News
Mourinho has recently said that he hopes Eriksen follows in Toby Alderweireld's wake and signs an extension with Spurs. (h/t Express)
Eriksen has been a mainstay in the Tottenham midfield since arriving in 2013 and is 7 short of making 300 appearances for the club. With Eriksen free to sign a pre-contract in the January transfer window, what he will decide to do is anyone's guess.