Injury boost for Tottenham as talismanic star could return by early April
Harry Kane aiming for return from injury in six weeks' time
According to a report by The Sun, Tottenham Hotspur talisman Harry Kane is aiming to make a return from injury in early April. Despite manager Jose Mourinho's concerns that he might not play again for the rest of the season, the report claims that Kane's recovery is going quite well.
Although he has been out injured for a good majority of the campaign so far, the Englishman has notched up 11 goals and 2 assists. The value he adds to our squad cannot be understated and his potential return does sound like music to our ears.
Mourinho's tenure hasn't exactly gone as planned. Since Mauricio Pochettino's departure, Tottenham's fortunes have taken a further nosedive despite some initial success.
Kane ruptured a tendon in his left hamstring in the 1-0 loss to Southampton on New Year's Day. Since then, he has been out of action and even underwent surgery for the same.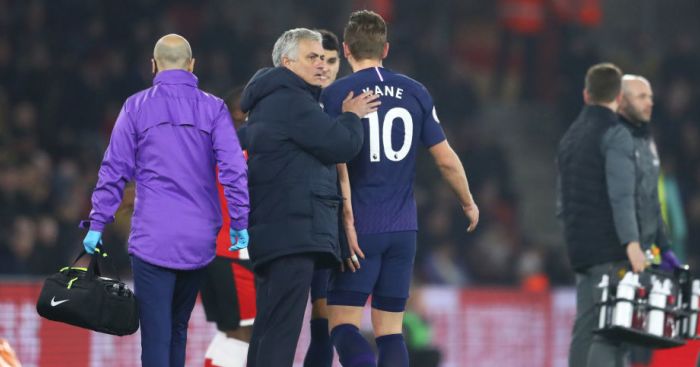 Kane's return would also provide a massive boost for England boss Gareth Southgate, who, according to The Sun, had also voiced his concerns about the striker's absence ahead of the Euro 2020 this summer.
More Tottenham Hotspur News
The report goes on to add that if Kane is fit after the international break at the end of the March, he could feature in as many as 7 league games – along with our FA Cup and Champions League fixtures, depending on the schedule.