Liverpool legend urges Harry Kane to stay at Tottenham and win trophies
Harry Kane urged to stay at Tottenham and win trophies by Liverpool legend John Barnes
According to a report by Football.london, Liverpool legend John Barnes has urged Tottenham Hotspur talisman Harry Kane to stay put at the club and win trophies. His comments have come amidst rumours linking the Englishman with a move to join Manchester United in the summer.
With the ongoing season suspended until the end of April, the biggest priority has to be the safety and well-being of the players and the staff – not to mention, the fans. But transfer rumours continue to swirl around in full swing with Kane now being primed to join the Manchester giants (h/t Football.london).
He has been one of our most successful players in recent times and is capable of winning games almost single-handedly. Prior to the suspension of the campaign, Kane had been nursing an injury and has been out of action for a long time.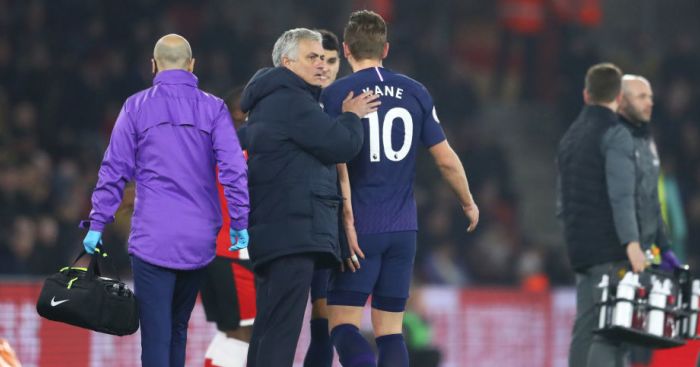 Despite tasting unprecedented levels of success with former manager Mauricio Pochettino, Kane is yet to win a trophy at Tottenham. And with Jose Mourinho in charge, there have been positive signs but the trophy cabinet continues to be empty.
Football.london further claims that the likes of Real Madrid are also interested in securing Kane's services. However, if Barnes is to be believed, the striker would be better off continuing with Tottenham instead.
Speaking exclusively to BonusCodeBets.co.uk (h/t Football.london), Barnes said:
"Harry Kane should not look to leave Tottenham if he loves Spurs and is a fan of the club. If all players wanted to leave their club to win a trophy, all the players would go to Barcelona, Real Madrid, Manchester City or a Liverpool, and you'll never have anyone playing anywhere else."
He also went on to liken Kane to Manchester United's Bryan Robson. "Very similar with Bryan Robson at Manchester United. United and England captain at the time, whilst United were not doing well, he could have easily left," said Barnes.
More Tottenham Hotspur News
No Tottenham fan would like to see Kane departing on a permanent basis. There has been a lack of trophies but we have made some real progress over the years. And it would be best if Kane chooses to stay put with us beyond the summer.