Tottenham fans come up with hilarious reactions after club calls to send in flags and banners for matchdays
Tottenham have asked fans to send flags and banners to display at stadium on matchdays
Tottenham fans have been given a chance to make their presence felt at empty stadiums once the season resumes. The club has asked supporters to send in their flags and banners, which will be displayed at the Tottenham Hotspur Stadium on home matchdays.
A statement issued by the club read:
"We want to see as many of our 221 Supporters' Clubs and other passionate groups of fans represented as you would normally be on a home matchday."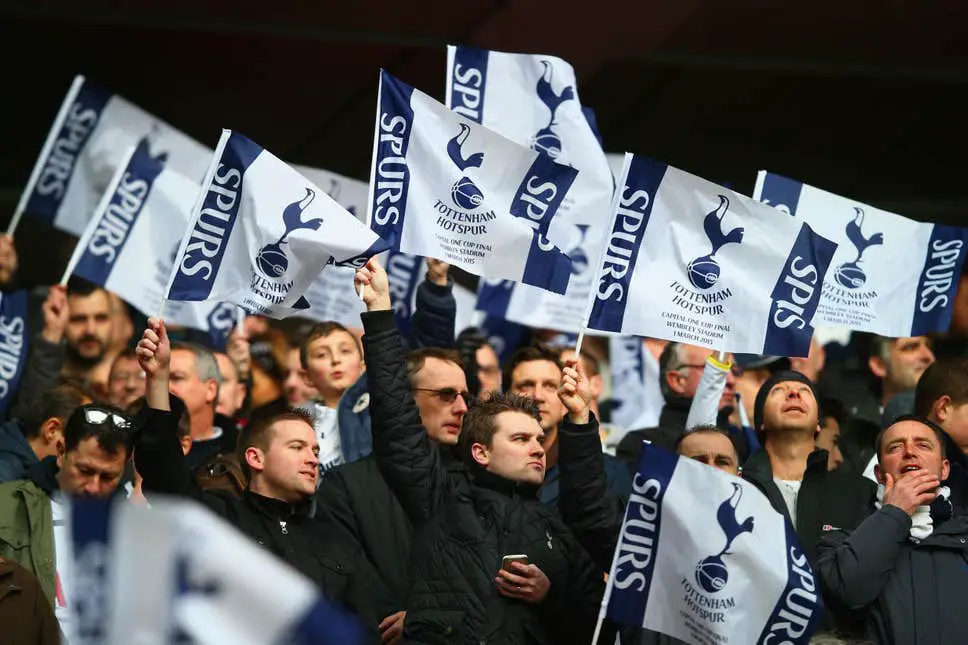 Fans have been given a deadline of 5pm on June 11 to send in pictures of their flags and banners for approval. Along with that, supporters will also need to send in  its fire safety certificate, dimensions and fixing method.
Should they be in line with the club's Flags and Banners Policy, fans will be granted an approval, and will be sent details of where to send their display item.
Post the announcement, fans flocked on Twitter, sending in some interesting and some outright hilarious ideas for the flags and banners to be displayed at the stadium. Here are some of the reactions from the club's supporters.
Fan Reactions
cheers lads will send this one pic.twitter.com/jFVC0x4G7A

— Billie (@Billie_T) June 9, 2020
My favourite pic.twitter.com/wytz8YUfsn

— Andrew ʷ (@Delstroyer___) June 9, 2020
— Spursgotlevyd (@spursgotlevyd) June 9, 2020
— sam reid (@samreids) June 9, 2020
There you go #LevyOut #COYS pic.twitter.com/VXqfGLDtJi

— Dean (@dean9476) June 9, 2020
— Andrew ʷ (@Delstroyer___) June 9, 2020
— Qu Bo fanclub (@joinerspurs) June 9, 2020
More Tottenham Hotspur News
#spursfam pic.twitter.com/RWjCJLvAIj

— Jonah (@oldtot) June 9, 2020
MY BANNET:
"ANNOUNCE HØJBJERG"

— 4kO (@4KOSPURS) June 9, 2020
Tottenham will resume the season with a home game against fellow top four hopefuls Manchester United on June 19.