"Still time to delete this": Some fans react to the trailer of Tottenham's Amazon documentary
Tottenham Hotspur's Amazon documentary trailer released
It's finally here! The trailer for 'All or Nothing' documentary on Tottenham Hotspur, made by Amazon, hit the internet on Friday.
The documentary was initially scheduled to air in July. But with the season getting postponed because of the pandemic, the release also has been pushed back.
Amazon have had cameras fixed in many rooms of the club's training ground since the terms of the partnership for the documentary were agreed at the onset of the season. A cameraman has also followed the players and coaching staff every day since at Hotspur Way and at the stadium.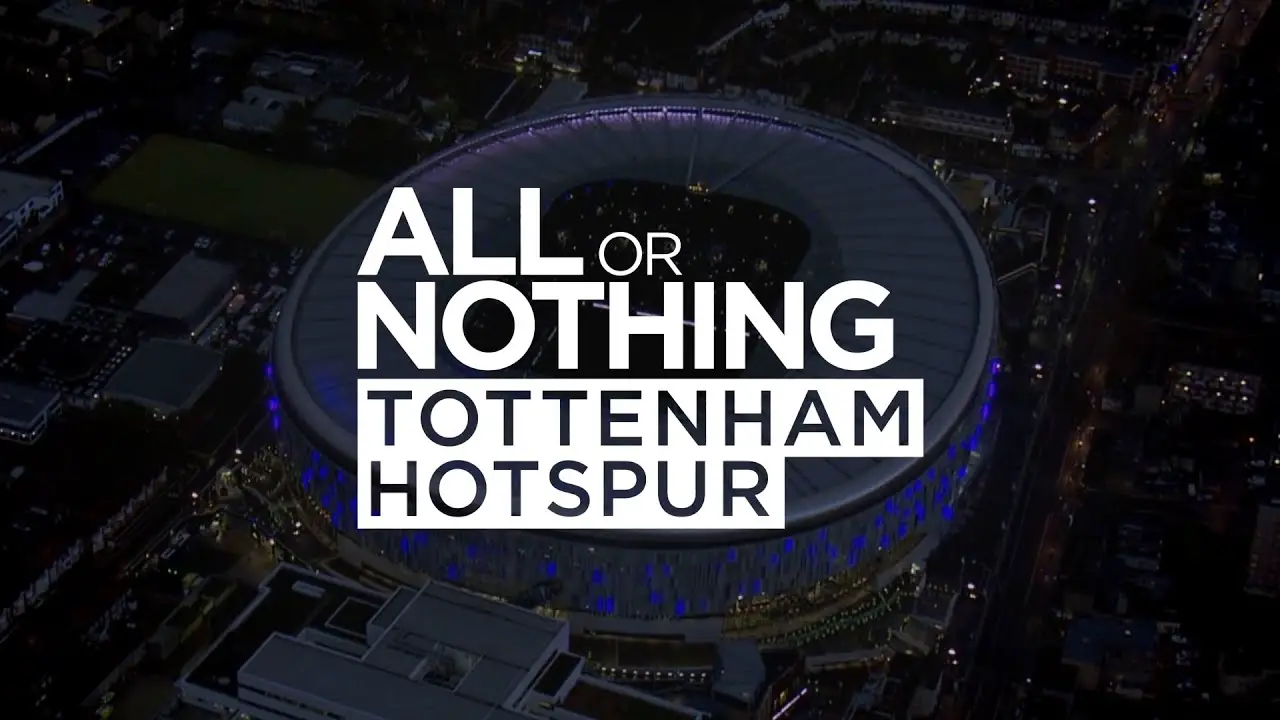 It has been quite the eventful season at Tottenham, starting from Mauricio Pochettino's sacking to Jose Mourinho's appointment, to Eric Dier walking into the crowd after a match against Norwich City.
The trailer touches on Pochettino's exit and the appointment of Mourinho, while also featuring a message from chairman Daniel Levy.
"We have to do what we feel is right for the club. And only time will tell if it's the right decision."
You can check out the 22-second trailer below.
A season unlike any other…#AllorNothingSpurs is NOT to be missed

Coming soon… pic.twitter.com/c8sPXDlAIG

— Amazon Prime Video Sport (@primevideosport) July 10, 2020
Needless to say, not many fans were excited about the docuseries, considering the current situation that the club are in. And here are some of the reactions from the Tottenham supporters on the trailer.
Fan Reactions
there's still time to delete this pic.twitter.com/bmASZGSbLT

— Lami (@sonnylami) July 10, 2020
Ffs

— Ethan (@EthanCOYS) July 10, 2020
— ⚪️ (@dripwijn) July 10, 2020
— Chicago Spurs (@chicagospurs) July 10, 2020
Me watching the series. pic.twitter.com/HGmJ4HwyEP

— Jeevan Sahota ☬ (@Ndomballer) July 10, 2020
— Shaun (@shaun_thfc) July 10, 2020
So embarrassed by this.

— Kieran (@Kieran_N17) July 10, 2020
Ever wanted to witness a car crash? Well here's your chance!

— San Diego Spurs (@SDSpurs) July 10, 2020
Nothing or nothing *

— Alfie Keene (@AlfieKeene2) July 10, 2020
More Tottenham Hotspur News
— Chris Kent (@Kentworthy) July 10, 2020
Don't need to watch the trailer or documentary
I've watched it all year and it's painful & embarrassing!
We will Be more of a laughing stock than we currently are now ! @SpursOfficial
It's ok tho the owners are lining their pockets more at our expense #nothingspurs

— Tony Baker (@essexLADtb27) July 10, 2020