Can Tottenham Challenge for Top Four Next Season?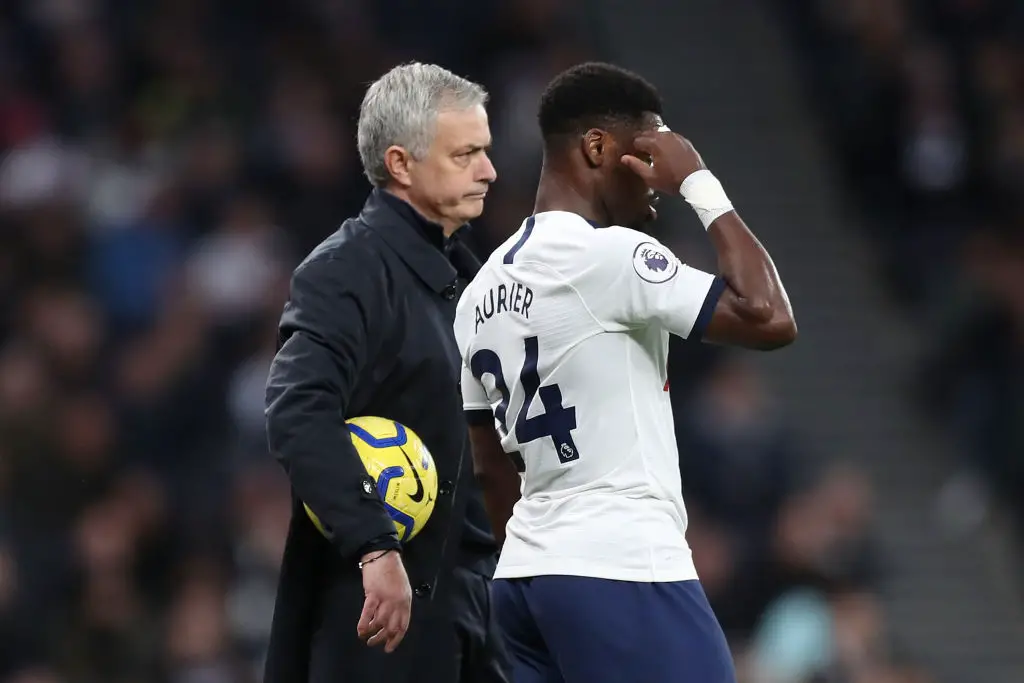 In a season that will be remembered for off-field factors, Tottenham Hotspur certainly had a campaign to forget. Another year without silverware and a sixth-placed finish in the Premier League was a poor return, although Jose Mourinho, who took over in November, at least steadied the ship.
Although the 2019/20 season was the point at which things began to fall apart for Spurs, the cracks had been showing for some time. Mauricio Pochettino's side reached the final of the Champions League last summer, as well as securing a top four spot, but years of under-investment in the squad, combined with an accumulation of player issues culminated in a nightmare start to the season, in which they won just three of their first twelve, and cost Pochettino his job.
The style of play that Pochettino introduced, and that had taken Spurs to the upper reaches of the Premier League, had become stale, and perhaps the manager's rigid discipline had begun to chafe a little for some of his regular players.
 Swapping Pochettino for Mourinho wasn't a popular move in all quarters. Although the Portuguese veteran has won trophies everywhere he's gone, the latter half of his career has been marked by a serious of acrimonious departures, while his reactive brand of football is not designed to appeal to the Tottenham fans, brought up on the legends of Hoddle, Ardiles and Villa.
Much of that will be overlooked, of course, if Mourinho produces a trophy next season, something that no Tottenham manager has achieved since Juande Ramos in 2008. But a more pressing requirement is an immediate return to the top four, and Champions League football.
Given last season's underperformance, it is no surprise to find that the betting apps for football are pessimistic regarding a top four finish. Even the Pochettino team at its peak would struggle to squeeze into contention for next season's top four, with Liverpool and Manchester City unlikely to decline from their current levels of excellence, and a resurgent Manchester United and Chelsea aiming to close the gap. Throw in the wildcard that is Mikel Arteta's Arsenal and another strong challenge from Wolves and Leicester City, and next season is shaping up to be one of the most competitive in recent memory, with even a top six place far from a certainty.
If they are to break back into the top four, new signings are a must. Financially, the club will be boosted by a multi-million dollar loan deal due to the pandemic. Although the money gained cannot be used on player transactions, it should ease any other financial difficulties at the club.
Still, Tottenham has traditionally been one of the most reluctant of the big name Premier League clubs to splash the cash, and it is clear that new transfers will have to be balanced with outgoing deals. Free agents like Ryan Fraser will be popular targets in a Covid-19 stricken economy but Mourinho's track record does not suggest that he will be interested in cut-price deals. As a manager he has always been ruthlessly focused on success in the short term, and that means bringing in the most effective players for his system right now.
That could yet lead to friction with both fans and the club hierarchy, of the kind that fans of Mourinho's previous clubs will be familiar with. For instance, Spurs may be interested in buying the £25 million rated Pierre-Emile Hojburg as they aim to rebuild the midfield, but the financial realities of the current situation means that could well mean the departure of young star Harry Winks, who has not been a regular for Mourinho. The manager's tendency to favour the ready-made-star over developing young players is not necessarily in tune with where the club and the fans want to be.
So Mourinho and Tottenham have their work cut out in 2020-21, particularly if Harry Kane decides it is time for a change. If the former Chelsea, Internazionale, Manchester United and Real Madrid boss can guide the team back into the top four, it could rank as one of the biggest achievements of his career.