"I didn't know": 26-year-old Tottenham star reacts to making 50 PL starts in a row
Pierre-Emile Hojbjerg reacts to making 50 consecutive Premier League starts for Tottenham Hotspur
Pierre-Emile Hojbjerg completed a remarkable achievement when he was named in Antonio Conte's starting XI for the game against Leeds United this November.
That was the Denmark international's 50th consecutive Premier League start for Tottenham. Hojbjerg joined Spurs last year from Southampton and has since become an ever-present name in the club's midfield.
In that time, he won over the trust of Jose Mourinho, Ryan Mason, Nuno Espirito Santo, and now, Antonio Conte. Given the intensity of the league, it is not easy to start 50 league games in a row. That feat becomes even more impressive when we take into account the fact that he has only ever missed 4 minutes of PL action for the Lilywhites in his career so far.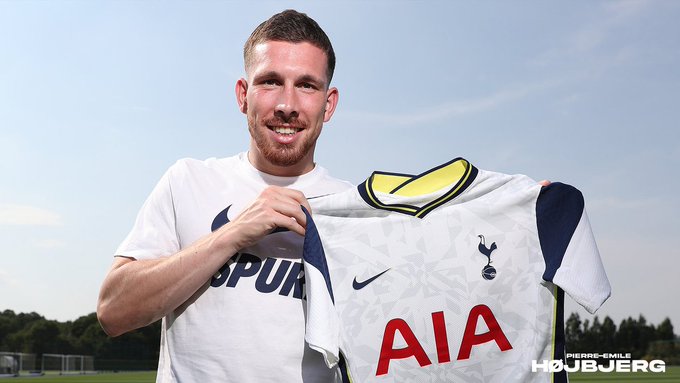 Speaking to the official Tottenham Hotspur club media after a training session on Tuesday, the 26-year-old all-action midfielder revealed that he doesn't really care about such feats and that his main concern is the team's result at the full-time whistle.
"I don't like to look at these things because, in the end, what's important are the results, how the team is performing and what we achieve as a team. It's nice to be involved, very nice, very nice to feel important, but this isn't something I want to celebrate. I just want to try to keep working."
Can't say that wasn't expected. The comments above would seem rather diplomatic if they were coming from most footballers, but the Dane genuinely seems like he puts the team before himself on the pitch as well. Playing as a defensive midfielder, he is not bout attaining individual glory with goals and assists.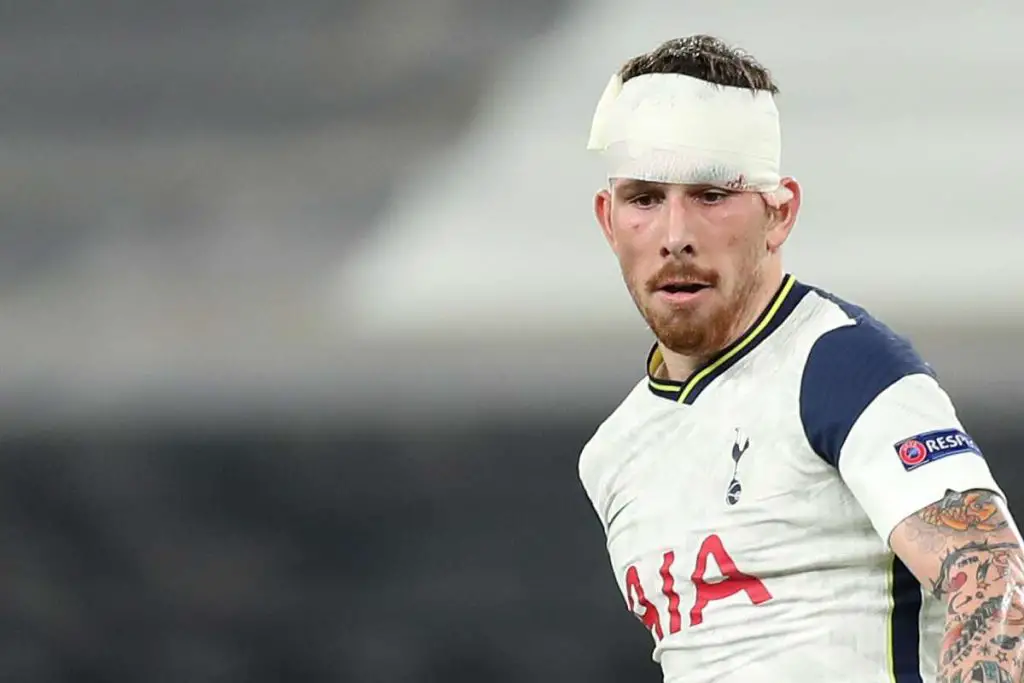 Hojbjerg is a silent but diligent worker in the heart of the club's midfield and it seems like he has been here for ages, even though it has only been one and a half years. That is a testament to how revered he is by the Tottenham faithful. While the likes of Harry Kane and Son Heung-min get the spotlight for their goal-scoring exploits, it is important to recognize the contribution of our very own 'Viking' in midfield.
His commitment to the team, and his teammates, is even more evident in this quote below. Hojbjerg claims he didn't even know he had achieved this feat until he was told about it and that he is always there for the club, even if it means playing through the pain barrier.
"Again, for me, it's not a celebration or a target to play 50 games in a row. I didn't know! I try to make myself available and help the team. Then, it's up to the coach to make his decisions. I will always be there to help the team, always there to give my all, pain or no pain, 50, 60 or 100 per cent, I will always try to give 100 per cent. That's who I am."
More Tottenham Hotspur News
He would certainly be looking to make it 51 starts in a row for Spurs in the Premier League when we take on Brentford in a London derby this week. Hopefully, the Dane helps Antonio Conte lead us to our first win against a London-based club this season.