Rival defender names Tottenham player as one of two dream signings he wants at his club
Trent Alexander-Arnold wants Liverpool to sign Tottenham star Son Heung-min
According to Premier League's Uncut YouTube show (h/t Liverpool Echo), Liverpool full-back Trent Alexander-Arnold named Tottenham star Son Heung-min one of the ideal players he would want Liverpool to sign. 
Son Heung-min has been the saviour for Tottenham this season. Harry Kane hasn't been his best self and had a poor goal-scoring start. Thus, someone needed to step up, and Son has exceptionally fulfilled the requirements in this campaign. The South Korean forward has scored eight goals and provided three assists in 21 matches across all competitions and is currently the top scorer for Spurs in the Premier League.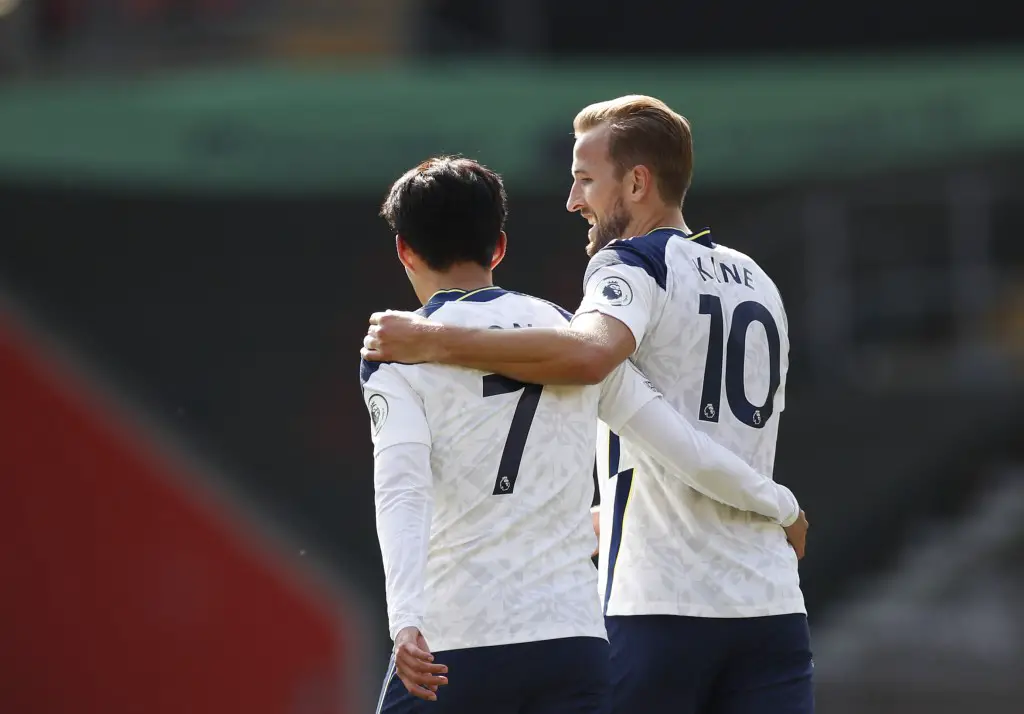 On the other hand, Trent Alexander-Arnold's talents are no secret to the world. The 23-year-old full-back is currently one of the best players in his position. Even in the current season, he has been essential for Liverpool's success.
The Liverpool academy graduate was asked to imagine himself as the team manager and was asked to pick which players he would want to sign in the winter transfer window. Trent suggested that Manchester City's Kevin de Bruyne and Son Heung-min would be his dream signings at Liverpool. The 23-year-old also revealed what makes the North Korean a unique player. 
"Son, again, an outstanding player. The speed, finishing and composure."
In the last few seasons, Son Heung-min has been one of the most important players in the Tottenham Hotspur squad. Nobody can deny the influence of Harry Kane in the team, but without the North Korean's support, the England captain might not have been able to put Spurs where they are today. 
The former Bayer Leverkusen winger has had little to no competition down the left-hand side. He has made that position his own akin to what Trent has done with the right-back role at Anfield. Both players are at the top of their game at the moment and are arguably two of the Premier League's best players.
More Tottenham Hotspur News
But we would rather see Trent come to N17 than have Son go to Merseyside. However, the England international's comments should be taken as a compliment. Premier League houses some exciting players and even Liverpool have the fiery Sadio Mane down the left flank.
So for him to choose our superstar forward shows how highly-rated Son is. His current deal expires in 2025; so until then, hands off our man, Trent!