Rival superstar could push for shock Tottenham transfer in a bid to reunite with Conte
Transfer News: Chelsea forward Romelu Lukaku could push for Tottenham Hotspur move in the summer
According to the Italian newspaper Gazzetta Dello Sport (h/t Metro), Chelsea star Romelu Lukaku could push to reunite with his former manager Antonio Conte at Tottenham Hotspur.
Romelu Lukaku has made headlines after Sky Italia recently published an interview that was shot a few weeks back. The Belgian star revealed that Thomas Tuchel had favoured different tactics, and even though it is not ideal for the former Inter Milan star, he'd act professionally.
Lukaku further suggested that his current scenario is not enjoyable, relatively opposite from his scenario at Inter Milan.
The controversial interview has sparked a heated environment at the North London club. Chelsea manager Thomas Tuchel took a stance against the behaviour and dropped Lukaku from the line-up against Liverpool last night. The German manager even suggested that the former Manchester United star's future at the club would be decided through a meeting.
It would be surprising if Chelsea sell one of the biggest foreign stars of the team in the winter transfer window after spending a hefty fee of £97.5million on his return not so long ago.
Lukaku to Spurs?
However, it is believed that a summer move to Tottenham Hotspur could tempt the Belgian star. It is also claimed that the reunion with his former boss Antonio Conte could convince the 28-year-old to make the switch.
Antonio Conte had a massive impact on Lukaku during his Inter Milan days. The Italian manager transformed the Chelsea man into one of the best forwards in the world and his system evidently got the best out of the 28-year-old star.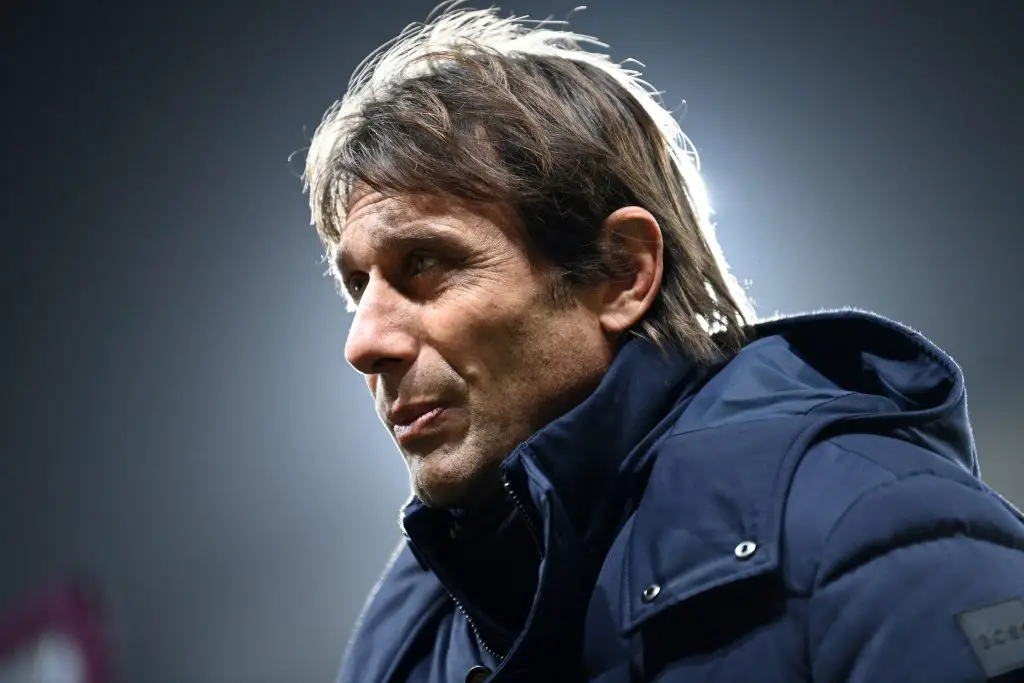 When Sky Italia asked for a comment on the Romelu Lukaku incident, the Spurs manager showed admiration for his former striker but refused to give any verdict on a player who is currently playing for a direct rival.
"I feel great affection for him, but he's a Chelsea player."
Romelu Lukaku has done well since his return to the Premier League. With seven goals and two assists in 18 appearances across all competitions for Chelsea, the Belgian star may not be racking up the best numbers but he is also not blanking on a lot of occasions. The 28-year-old also came in clutch in the last few matches after his return from injury.
Conte played with two strikers in Italy as Lautaro Martinez and Lukaku ran rampant last season. But at Spurs, he has deployed a formation with Harry Kane as the lone striker, with Son Heung-min and another wideman complementing the England international.
The prospect of seeing Kane and Lukaku playing together is nothing short of brilliant, at least on paper. Both strikers have proven themselves in England and are truly two of the best out-and-out strikers in the modern game.
More Tottenham Hotspur News
If he was to push for a move, there would hardly be any Lilywhites fan who would be opposed to it. Lukaku is truly a top striker and having him at Spurs can prepare us for the scenario where Kane may opt to leave the club in the future.
If he doesn't, the two could wreak havoc together in England. But given that Chelsea are one of our fiercest rivals and the superstar striker just signed for them in a big-money move this summer, it remains to be seen how the Blues would react to such a deal happening in the future.