"Stronger than us"- Conte gives honest verdict on where Spurs stand with regards to arch-rivals
Antonio Conte makes bleak admission about Tottenham Hotspur following the 2-0 defeat to Chelsea
Antonio Conte has made an admission that Tottenham Hotspur have declined over the past few years as his team lost 2-0 to Chelsea in the first leg of the Carabao Cup semi-finals. The result has put in doubt his side's chances of qualifying for the finals in February.
Tottenham, to an extent, shot themselves in the foot in the first half as it made a glaring impact on the result of the night. They have the ball away just past five minutes, which led to Kai Havertz scoring the opener. The own goal from Ben Davies was another mistake as Japhet Tanganga headed the ball to Davies, who could not do anything about the second.
Speaking in the post-match press conference (h/t Football.London), Conte has expressed that the Blues were the better side, and the quality between the two teams was highlighted in the result. He added that they need to have the patience to regain their level, which has dropped over the past few seasons.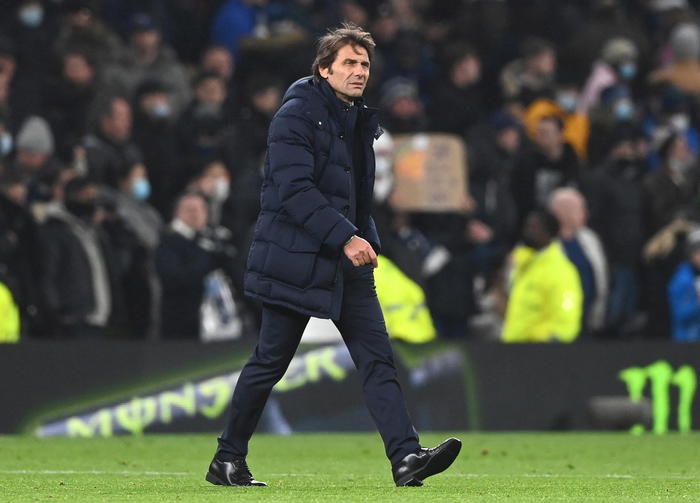 "This type of game can show us the difference. The gap between us and a top club like Chelsea. I think we struggle, we struggled a lot against Chelsea. They showed to be stronger, much stronger than us. there is a lot of a job to do, in many aspect. I think in the last years the level of Tottenham has dropped. You need to have patience and more time. The situation is very clear. I understand that it's not simple to accept, for the fans, but we're fighting a lot in this league but at the moment we're in the middle."
Self reflect
We have been in decline even during the last days of Mauricio Pochettino as the Spurs manager. The club did not try to address that issue, which has seen us fail to capitalise on what Pochettino had built during his early seasons at N17.
The Italian coach is trying to manage the expectations as his arrival at the club has seen them rise due to his repertoire. While we have seen some improvements overall, there is a long way to go before we can be confident about challenging for titles.
More Tottenham Hotspur News
The phase we are going through right now is the first setback that we have to deal with since the 52-year-old has taken the job. Shortcomings are natural during the course of a campaign but, we have to overcome them to meet our ambitions for the season.
The last three matches, including the one against Thomas Tuchel's side, have put us in a bit of a rut, so we have to work on improving moving forward. Just like the boss mentioned, it is tough to take in that our current level is not good enough, but we have to use that as a means to build towards a better future.