PL giants opted against Conte because of this reason before Tottenham appointment
The reason of Manchester United not choosing Tottenham Hotspur manager Antonio Conte revealed
According to The Telegraph (Subscription Required), Manchester United found Antonio Conte excessively demanding, which prevented the Red Devils from choosing the current Tottenham Hotspur manager for the permanent role. 
Antonio Conte joined Tottenham in early November. Since the former Inter Milan manager's arrival, Spurs haven't lost a match in the Premier League and look like a changed side altogether. In contrast, Man United have already lost three games in that span. The situation could have well been completely different if the Red Devils board captured the Spurs manager for the permanent role after Ole Gunnar Solskjær's sacking.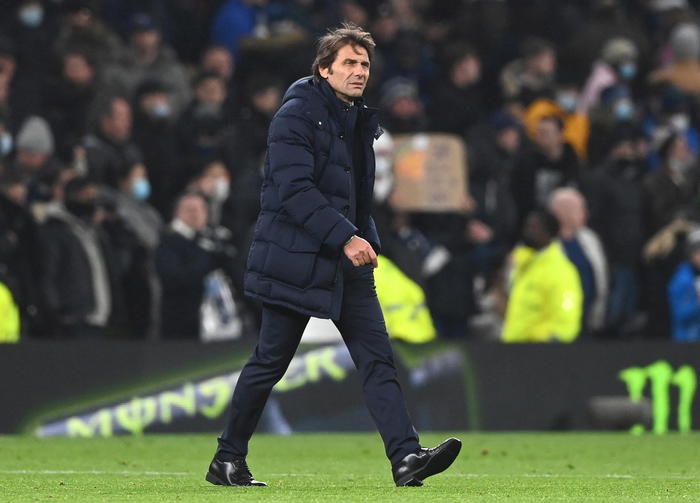 Antonio Conte was a free agent before taking charge of the Spurs team. After leaving his duties at Inter Milan, the Italian was without a club to manage for several months. At that time, there was a growing concern about Ole Gunnar Solskjær at Manchester United. 
The Red Devils sacked the Norwegian manager after a humiliating defeat to Watford. Assistant manager Michael Carrick oversaw the operations for a few days before the arrival of Interim boss Ralf Rangnick.
It is believed that Antonio Conte was also on the list of possible managers for Manchester United. However, the Red Devils have a bizarre reason to reject the chance of appointing the Italian. It seems United feared that Conte's managerial approach would be 'too demanding' for the squad's young players. Furthermore, Ed Woodward believed that his intensity would not be beneficial for the large chunk of the squad. 
What Manchester United feared about Antonio Conte is valid to a certain extent. During his tenure at N17, we have seen that the manager is ruthless when it comes to standards and tests the fitness abilities of all the players through gruelling training sessions. 
However, Spurs players haven't made a single complaint- at least not publically. In contrast, Eric Dier even said that he enjoys such intense work. 
More Tottenham Hotspur News
We can't really question the reasons other teams choose to hire or fire a manager over. But luckily for us, United did not really interfere too much with us appointing Conte. The ex-Chelsea boss has been a revelation at N17 and has shown why we should have brought him in earlier rather than trying to experiment with the likes of Nuno Espirito Santo.
Not that it matters a lot, but it would certainly be fun for our fans if Conte rubs it in United's faces by winning silverware with us before the Red Devils can manage to do so themselves.