"Open race"- Romano claims Tottenham have decided to sell first-team attacker this month
Tottenham Hotspur put Steven Bergwijn on January transfer list amidst Ajax interest
According to the transfer specialist Fabrizio Romano, Tottenham Hotspur have decided to put Steven Bergwijn on the transfer list during the January window amidst interest from Ajax. It could be the end of the road for him at N17 despite showing some sparks recently.
The Eredivisie club is not the only interested party, as several other teams are vying to get Bergwijn this month. The Dutch side is among those who have submitted an offer to facilitate a potential transfer in the coming days.
Tottenham have not reached an agreement with any club over the future of the 24-year-old. Romano says that the transfer race is still open, meaning all the interested teams have a fair chance to get him if an appropriate offer is made.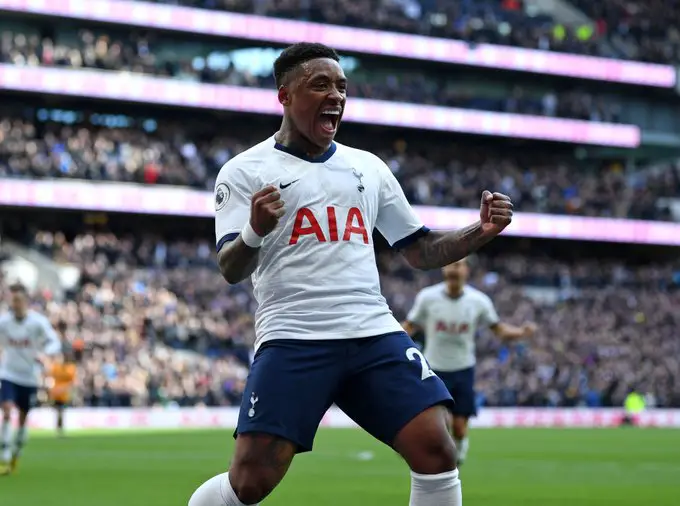 Tough but necessary
If Spurs have taken this decision, then it is likely that Antonio Conte has given his approval to sell the Dutchman. The ex-Inter Milan and Chelsea boss has had ample time to assess the squad now, and Bergwijn has not really made a big mark on the team so far.
We signed the Tottenham forward from PSV Eindhoven for £27million, and we should try our best to recoup as much as we can of that transfer fee. Erik Ten Hag's side and several other clubs are interested, meaning there is no shortage of potential suitors- something which naturally helps us in case of a potential bidding war.
He could still find his feet elsewhere, which gives us a reason to include performance-related clauses or other targets to help us regain the amount we paid for him. There is no indication of that happening as of now, but it's certainly not a bad option to consider. After all, football teams are getting smart with the way they sell players nowadays.
At the same time, if we are going down this route, we must have some incomings or else it could hamper us moving forward. Our attacking options are already pretty thin and Bergwijn's potential departure could reduce us to our bare bones up front.
Harry Kane, Son Heung-Min, Lucas Moura and Bryan Gil are our only other senior options in the final third of the pitch. Son is currently ruled out until February, whereas Gil is clearly taking time to come to terms with English football. The Spanish winger is still pretty young and perhaps we would be unwise to ask a lot from him right this instant.
More Tottenham Hotspur News
If the North London club sells the Dutch forward, then we would be wise to have a replacement lined up before finalising that transfer. The fixture list isn't going to go easy on us even if we are no longer in Europe. Moreover, injuries, fitness issues, and suspensions to any of our first-team attackers can really come back to bite us even harder if Bergwijn is sold without Conte bringing in someone in his place.