Underused Tottenham defender among four names on Serie A giants' transfer shortlist
Tottenham Hotspur centre-back Japhet Tanganga among Sven Botman alternatives for AC Milan
According to Italian publication Calciomercato (h/t ESPN), AC Milan have shortlisted Tottenham Hotspur centre-back Japhet Tanganga as alternatives for Lille star Sven Botman. He has seen his playing time increase under Antonio Conte, albeit those minutes largely coming in cup competitions.
Milan are heavily interested in signing Botman, but Lille are adamant that they would not entertain any offers. As such, the Italian club has identified other targets, which also includes Tanganga in their potential transfer shortlist.
Paris Saint-Germain's Abdou Diallo, Eric Bailly of Manchester United and Mattia Viti from Empoli are the other options in the said list. Tottenham's stance on the matter is unknown at the moment, and it remains to be seen whether they would facilitate a move this month.
Could Spurs sell Tanganga?
After assessing the current circumstances, it would be strange if we let Tanganga leave this month. There is no mention of which month the Italian giants could make a move for a new centre-back, but we would surely hope that it isn't in January.
With Cristian Romero currently out injured, more arguments can be made that we would be unwise to entertain offers for the 22-year-old. Since the Italian manager uses a three-at-the-back system, we must have a healthy number of centre-backs in our squad to maintain depth.
Then again, if we want to bring in someone better, more experienced- then Spurs fans would perhaps be open to Tanganga leave- whenever that turns out to be. But as things stand, we need depth. Losing Toby Alderweireld in the summer was bad enough, and we cannot lose more defenders without signing a long-term solution at the back.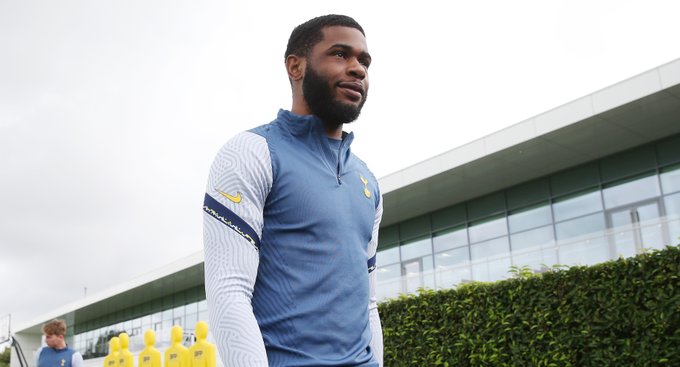 The Tottenham ace has played eight games under the former Inter Milan boss while earning three clean sheets in the process. He has been a solid backup option even if he was partly at fault for the 2-0 defeat against Chelsea in the first leg of the Carabao Cup semi-finals.
More Tottenham Hotspur
Time will tell how this situation will pan out in the coming days as the winter transfer window is already underway. The Rossoneri have other options to consider as well, and it remains to be seen who they choose to pursue in the near future.
A move in the summer would make some sense, however. That would afford us more time to find a potential replacement, if we plan on signing any, and will also tell us if Cristian Romero's loan move at N17 translates into a permanent deal.