"An absolute disgrace"- Some fans furious as PL accepts Arsenal's plea to postpone Tottenham derby
Spurs fans react as the Premier League postpone Tottenham Hotspur vs Arsenal derby
According to Spurs' official Twitter account, the Premier League has decided to postpone the North London derby between Tottenham Hotspur and Arsenal, which was due to be played tomorrow. The PL Board took this decision following a request from the Gunners to reschedule the match.
The Gunners were unable to register 13 outfield players and one goalkeeper for the match, which has prompted the league to take this stance. Their current situation is the result of several reasons such as Covid-19, injury issues and players leaving on international duty.
The Board has mentioned that as long as Covid-19 is one of the factors leading to such circumstances, all the clubs can apply for future postponement in similar cases. This fixture would be the latest in the long list of rescheduled games that Antonio Conte and his side will have to play in the future.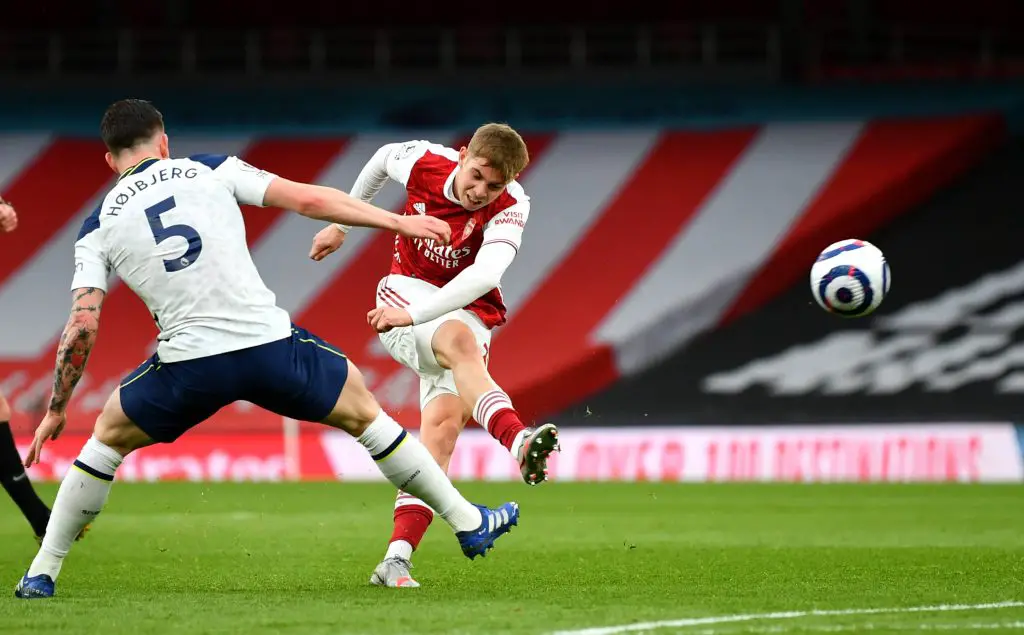 Puzzling decision!
This decision would have made sense if the virus had wreaked havoc in their squad leading to their current plight. But that is simply not the case as there are other factors involved, which the teams know they can encounter going into a season.
Players leaving on international duty or injuries is understandable, but this also includes the unavailability of Granit Xhaka, who had received a red card against Liverpool in the previous fixture, rendering the Swiss international unavailable for selection against the Lilywhites.
That is supposed to be a punishment, but it has favoured them this time around. Ainsley Maitland-Niles, for example, was loaned out recently, which played a part in leading to the current situation. One could argue how that is a self-inflicted wound for which Conte's team should not be the one to suffer.
Here is how some of the Spurs supporters reacted to the news regarding the postponement- something which has come as a shock considering there have been times where teams have had to play games with more than 1 player out do to Covid-19.
Spurs get kicked out of Europe for having 10 Covid cases

Arsenal get games postponed for having 1 Covid case + loaning out 2 players after players left for AFCON

Cheers premier league we will just smash them in March pic.twitter.com/YlzRA3laW7

— Dilly 🇺🇸🇮🇹 (@COYSonny7) January 15, 2022
Traveled from NYC to London for my birthday weekend to see Spurs play for the very first time. Have been planning and looking forward to it for months (years, even) as the perfect occasion to see their biggest rivalry.

Completely and utterly shattered. 😔

— Michael Pelletier (@Mike_Pelletier) January 15, 2022
Chelsea had a request cancelled with 6 Covid cases.

Leeds had a request cancelled with 9 available outfield players.

Arsenal request granted because of one Covid case, the same amount of first team injuries as us and international duty absences. What a joke.

— NG (@ngthfc_15) January 15, 2022
This is an absolute disgrace. Only one Covid case. Suspensions, injuries, loans, international duties. Rewarded with a postponement until they can field the team they want.

— Rachel Martin Legacy Fan (@RachelVMartin) January 15, 2022
More Tottenham Hotspur News
PL statement could have been shorter: "Arsenal's use of loans & lack of on-field discipline left them a bit short of players so they tried to abuse a rule put in place due to a global pandemic and we let them do so because we have always favoured certain teams (and always will)"

— Jane Sparrow (@spurs_sparrow) January 15, 2022
Thousands of fans lose money, fares, hotel bookings, parking fees, who refunds them? No one. Because game attending fans are considered pond life. It's shameful

— Aitch (@HowardTHFC) January 15, 2022
Give us the 3-0 win and kick Arsenal out the PL

— Harry C (@HazSpur92) January 15, 2022