"Gone stale"- 25-year-old Tottenham ace urged to seal exit to reignite career
Tottenham Hotspur star Dele Alli urged to seek transfer move away from Spurs by Darren Anderton
Former Tottenham Hotspur midfielder Darren Anderton believes that Dele Alli securing a move away from Spurs would be the best thing for both the club and player (h/t Mirror).
Dele was left on the bench once again against Chelsea in Spurs' 1-0 loss against the Stamford Bridge side in the second leg of the Carabao Cup semi-finals on Wednesday, which saw Tottenham once again lose out on a chance to win silverware.
The 25-year-midfielder has been encouraged to seek a move away from North London by Anderton, claiming that Dele needs to be starting every week and enjoying his football.
"I think a move away would be the best thing for both the club and the player. He needs to go somewhere where he can show what he can do."
Dele has racked up 18 appearances in all competitions this season, despite only eight of those being Premier League starts, and just two of those coming under Antonio Conte since the Italian took over mid-season after Nuno Espirito Santo was sacked following a string of poor results.
What next at Spurs for Alli?
Talks about the Englishman's time with Spurs had been rife, with the player being linked to French side Paris Saint-Germain on a loan deal, and a reunion with former boss Mauricio Pochettino on the cards. Although, that now seems unlikely.
Anderton has been growing increasingly frustrated at the stalled progress of one of English football's most gifted players, and has urged Dele to win back his England spot with the national team and enjoy his football.
"He needs to be reminding Gareth Southgate what he's capable of. He has gone stale. I want to see him out there scoring and creating goals. But the most important thing for him is that he's starting every week and enjoying his football."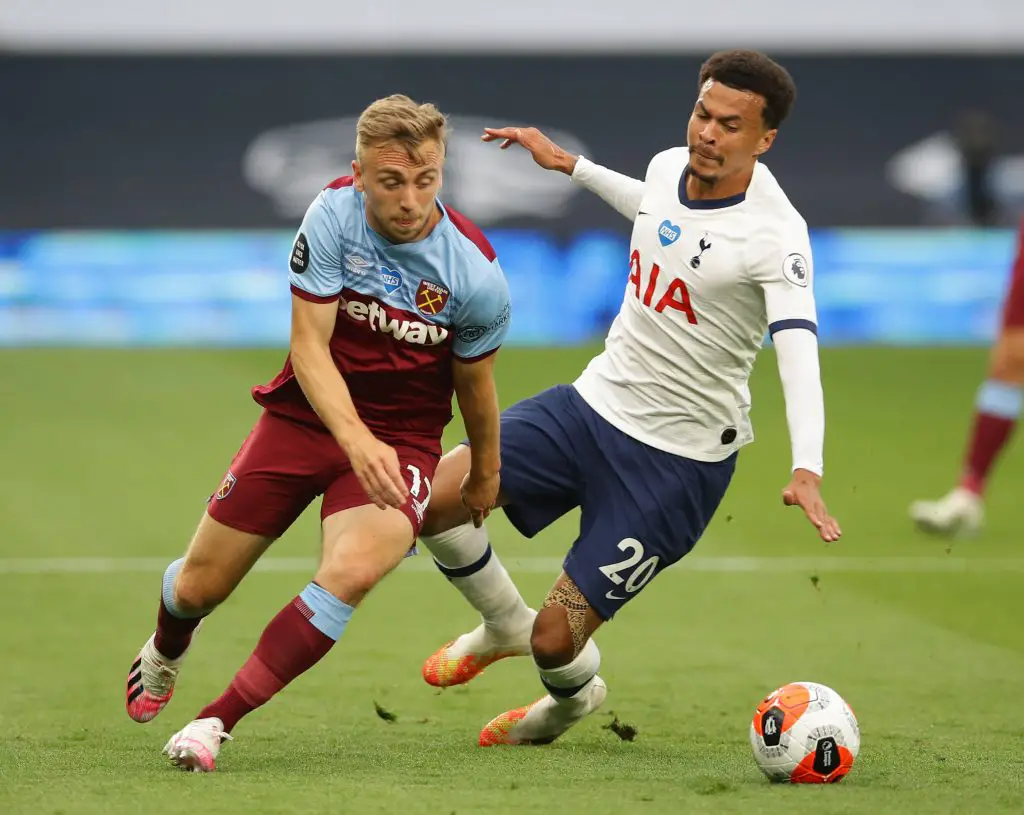 Once one of the Premier League's brightest young talents, Dele has fallen off the radar recently, hardly putting in an eye-catching display that we are so used to seeing from him. Only 25, the player still has plenty of years in him to prove his critics wrong.
After a blistering start to life in the league during the 2015-16 season after his move to North London, the former MK Dons players continued his impressive run in the following season as well, winning the PFA Young Player prize in consecutive years.
More Tottenham Hotspur News
The Dele we grew to love in his initial years with us seems like a shadow of his former self, not able to win over his previous or current manager at the club with his performances. A fresh move away from London may seem like a good idea for the Englishman to regain some of his skills and tricks that kept everyone entertained.
It would be sad to see Dele go in the upcoming transfer window given everyone knows about his obvious talents on the pitch, but having put in displays that have not been worthy of discussing of late, Anderton may well be right- a Spurs exit may be what is best for both player and the club.