Transfer News: Tottenham amongst clubs keen on signing 16-goal striker playing in France
Transfer News: Tottenham Hotspur register interest in Lille striker Jonathan David
According to transfer news on TSN (h/t The Sun), Tottenham Hotspur have shown an interest in signing Lille striker Jonathan David alongside a cluster of European heavyweights. He has been an instant hit since moving to Ligue 1 back in 2020 and was crucial to his team's title-winning run last season.
Tottenham have enquired about the availability of the 22-year-old, alongside London rivals Chelsea and La Liga giants Barcelona. However, a move in the January transfer window is unlikely to be finalised since he has no plans to leave during the middle of a campaign.
Arsenal, Liverpool, Manchester United, and Real Madrid are keeping tabs on the situation as they look to acquire the signature of one of the highly-rated youngsters in modern football. A transfer at the end of this season is becoming increasingly likely despite the player still undecided over his potential future destination.
Do we have a chance?
The Canadian has featured in 29 matches this season and has scored 16 goals across all competitions. He has shown great progress in recent years and could be in line to make the jump to the next level.
The Ligue 1 attacker has the flexibility to play as a centre-forward or a second striker and is equally good in both those roles. We do really need additions in the forward line, especially considering how Harry Kane is our sole natural option in the number 9 position.
We cannot afford to go long periods with just one striker in the squad as it would only hamper our chances of achieving success. As such, Fabio Paratici would be wise to bring in a potent forward such as David. Steven Bergwijn and Lucas Moura have been used centrally recently but those who follow their careers would know they aren't natural centre-forwards.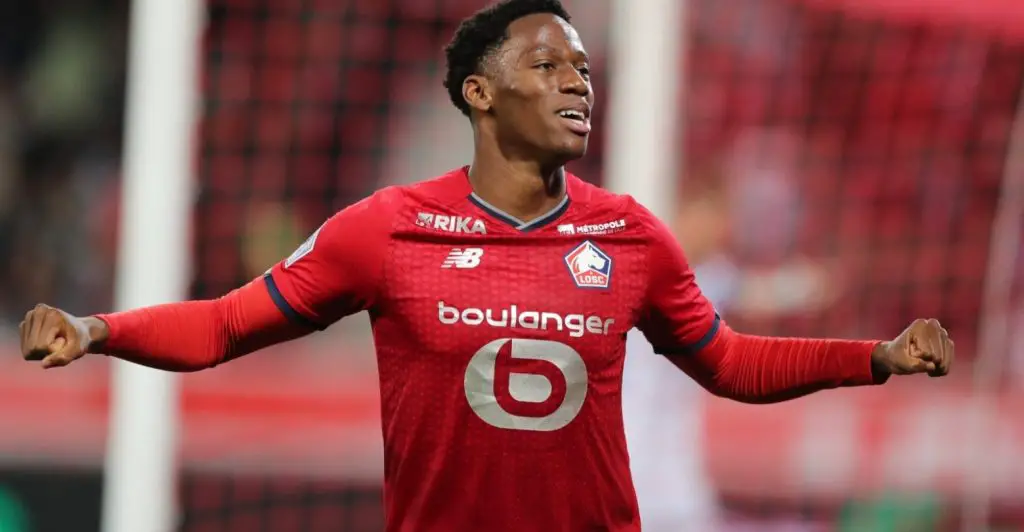 If Daniel Levy has higher ambitions of competing against the heavyweights, we need quality options in the team. After all, Conte needs backing through signings in the transfer window. His stints at Inter Milan, Juventus, and Chelsea have shown how placing trust in him is often repaid with trophies.
Signing David would give the Italian coach the option to replicate what he did with Romelu Lukaku and Lautaro Martinez at Inter Milan. That is without considering his young age, where the 22-year-old can be the natural successor to Kane if he ever leaves N17 in the future.
More Tottenham Hotspur News
That would provide the England captain and the Canadian international an environment where either of them can drop deep and dictate the play when needed, while the other plays as the last man. But before we can start devising tactics in our head involving David, the club would have to formalize any interest they have in the player to start the process of bringing him to N17.