"Adds to the panic"- Spurs defender singled out for 'shocking' performance after embarrassing Wolves loss
Jermaine Jenas blasts Tottenham Hotspur defender Davinson Sanchez for poor display vs Wolves
As per the Daily Mail, former Tottenham Hotspur midfielder Jermaine Jenas ripped into Spurs star Davinson Sanchez for his poor performance against Wolves. The Lilywhites went on to lose 2-0 at home.
Spurs put in a terrible team performance last night, with players looking short on confidence and form. Wolves benefitted from this, pouncing on mistakes from Tottenham defenders to condemn the home team to a third successive league defeat.
Jenas, who won the League Cup with Spurs in 2008, said that the team was poor not just in the game against Wolves, but also in their previous few games in the league.
"It was poor, really poor. The game was gone in the first half, defensively all over the place. A lot of Spurs fans are sitting there thinking 'what's going on?'. Defensively in the last couple of games they've been wide open, there for the taking."
The loss to Wolves meant that manager Antonio Conte now suffered three league defeats on the trot, seriously hampering their push to claim a Champions League spot in the Premier League table. Spurs now sit in eighth place, five points off fourth place, albeit having multiple games in hand.
Problems for Conte
Apart from Spurs failing to create any meaningful chances up front, their defenders had a terrible night, giving away balls cheaply and failing to snuff out any threat from Wolves attackers. Simple mistakes from the backline gifted Wolves their two goals in the first half.
Jenas singled out Sanchez for his shocking performance last night, saying that his body language was terrible and that it only caused panic amongst the home crowd. The Colombian international came to N17 amidst much hype, but so far has been unable to fulfil the potential he showed at Ajax.
"Davinson Sanchez today was shocking. Body language is important in defence and you need leaders. (Their panicking) just adds to the panic in the stadium. It could have been four of five easily with the space Wolves had, they were all over the place. Conte has a lot of problems. "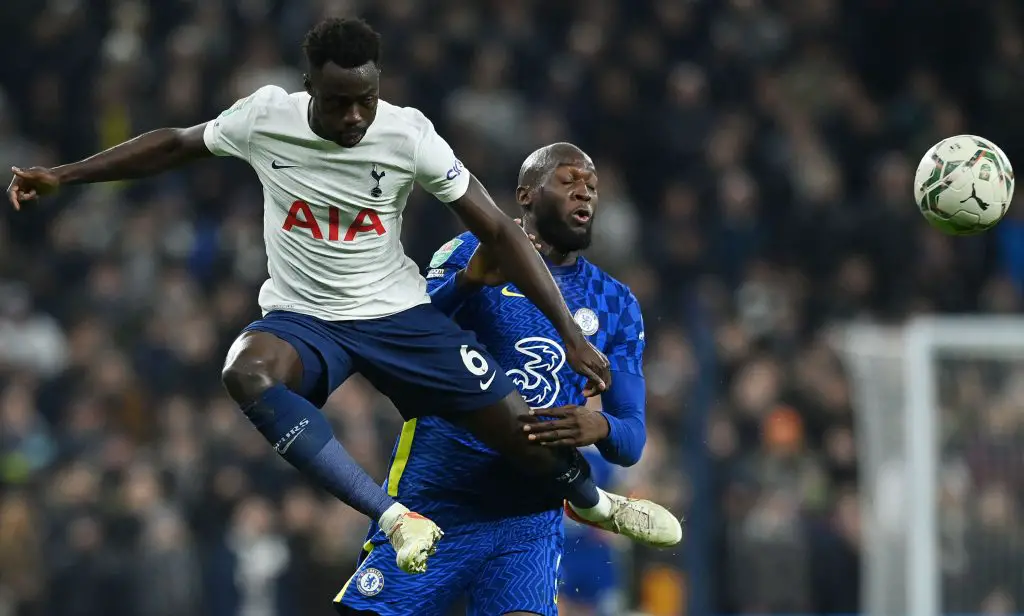 Spurs players certainly did not gift Conte an early Valentine's Day with their performance yesterday, and the Italian will be worried about his team's attitude and spirit on the pitch. The players seem to be making silly mistakes, with the goals yesterday coming after comical mistakes from the Tottenham defenders.
His new signings Rodrigo Bentancur and Dejan Kulusevski could not help turn the tide either, with both players failing to create much impact or take control of the midfield. Bentancur, on his first start in the Premier League, looked to struggle with the pace of the game in the opening 45 minutes.
More Tottenham Hotspur News
With multiple games in hand, Conte will hope that his team can put these worries behind them and bounce back quickly. Performances like these in the remaining games will not help Tottenham's case as they aim to grab hold of the fourth spot in the league.
A game against defending champions Manchester City awaits Conte's side next weekend, and a repeat of a performance like last night is sure to see them concede multiple goals and suffer an embarrassing defeat. As for Sanchez, it remains to be seen if he starts again anytime soon, but it's not like Conte has a plethora of quality defenders to choose from either.