Tottenham identify £60m superstar as ideal Kane replacement in the worst-case scenario
Transfer News: Tottenham Hotspur target Lautaro Martinez to replace Harry Kane
According to Tuttomercatoweb (h/t Manchester Evening News), Tottenham Hotspur are keeping tabs on Inter Milan striker Lautaro Martinez having identified him as an "ideal replacement" to Harry Kane. He has gained more prominence this season following Romelu Lukaku's departure the previous summer.
Manchester City are still interested in signing Kane ahead of the summer transfer window. He wanted to join them ahead of this season, but they were effectively priced out of a move. That has not halted their pursuit as his contract would be one year closer to its expiry date once this season halts.
Tottenham are preparing for the worst and are plotting to sign Martinez from Inter. He would cost around £60million in transfer fees, making him fairly expensive considering his growth over the last two years or so. Man City are also monitoring Erling Haaland, which could give Antonio Conte a sigh of relief regarding the England captain's future.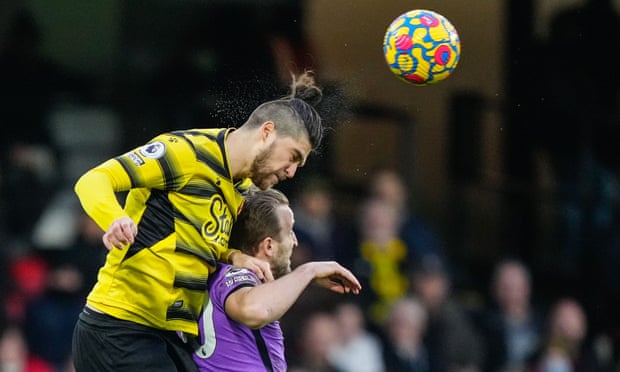 Good decision from Spurs!
Ideally, we would want the Tottenham centre-forward to stay with us as we try to reach newer heights under Conte. After all, he would undoubtedly have plans to bring a title to N17 that has eluded us for quite some time. The 28-year-old would be a crucial part of that project, considering the massive quality that he possesses.
Despite having a contract until 2024, there is a chance that Daniel Levy could lose his prized asset before the next season commences. And if that happens, the finances obtained from Kane's potential departure could then be utilized towards bringing in a capable replacement- if there exists one.
The Citizens had previously made a £127million bid so it is evident that Kane will not go for cheap. Even with the amount in question, we would still undoubtedly want the Englishman to stay with us for longer as he genuinely offers us a chance to attain silverware.
That being said, we must always look at the worst-case scenario and place safety nets to protect our interests. The Argentinian striker would be a smart choice in such a situation, looking at how he has performed for the Nerazzurri.
With 61 goals and 22 assists to his name from 165 matches, the 24-year-old has been sensational throughout his time at the Giuseppe Meazza Stadium. His valuation is certainly feasible considering the displays he has dropped at the club and international level.
More Tottenham Hotspur News
But then again, there are a number of factors when bringing in a big-money signing for the first time to the PL. Romelu Lukaku, Martinez's striker partner last season, had prior experience in England but is still struggling to fully find his feet this season.
The way a player adapts to his new surroundings, how fast he does that, and if he can adjust to the style of football being played in the new league are all factors that should be considered if we seriously do think about swapping Kane with Martinez in our XI.