Loan Watch: 20-year-old Tottenham starlet opens up on his struggles away from N-17
Tottenham Hotspur prodigy Troy Parrott opens up on his loan struggles at MK Dons
Tottenham Hotspur prodigy Troy Parrott has given his thoughts on the struggles he endured early this season while being out on loan at MK Dons. He has turned things around since then by living up to the expectations, especially over the past few weeks or so.
Parrott is currently out on loan with Milton Keynes for the remainder of this campaign. Before that, he had temporary spells at Millwall and Ipswich Town, where he failed to showcase his abilities. Initially, it was thought that his struggles would continue with the Dons as well, but the striker has overcome the problems in recent times. Now, he has opened up about the struggles he has undergone so far.
Speaking in an open interview (h/t The Irish Sun), the 20-year-old expressed that he finally realised how you would get only one chance to make a case for yourself in football. The forward admitted that he was not doing enough then but has changed things following that phase. The youngster revealed that his recent success is down to the effort he has put in after reflecting on the problems.
Can Parrott make a mark at Spurs?
"I was in and out of the team and I just realised that ultimately you get one shot at this football game. And where I was at the time wasn't helping me get to where I wanted to get to and I realised I just needed to do more. I obviously wasn't going to let it go by me and give it 110 percent every game. Obviously working hard for the team is what kept me in the team for a lot of those games and then the goals and the assists will come if I keep giving it 110 percent."
The Irishman was touted to become a success with the North London side when he broke into the first-team set-up just at the age of 16. Things have not fared as planned since then, but there is a lot of time left in his playing career to still succeed in the future.
Perhaps, this self-realisation is the first step needed to achieve that objective. After all, the Spurs loanee has been solid since then and seems finally on the track to achieve the potential he had shown during his early days. With six goals and assists each this season from 38 matches across all competitions, he has enjoyed a much better loan spell this time.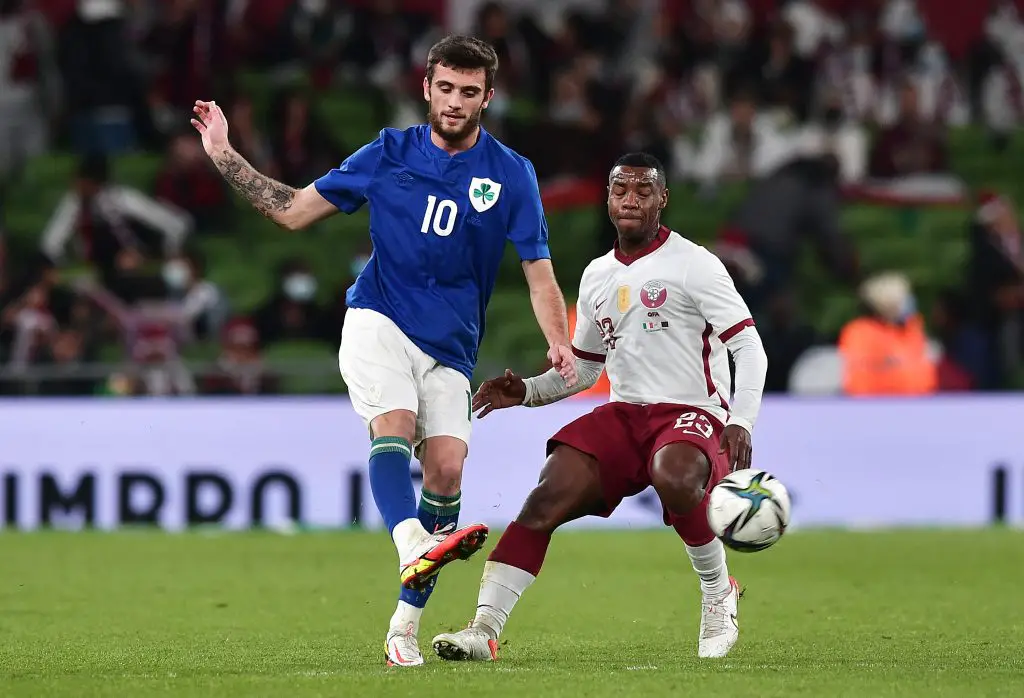 Let's hope that the Tottenham ace continues to build on this momentum that he has garnered and continue to improve for the remainder of this season. After all, that would only help him in the long run if he has plans to break into the first-team set-up in the long run.
More Tottenham Hotspur News
Things were a bit dire in the last fixture for Parrott as MK Dons clawed through a hard-fought 1-0 victory against Cambridge United. However, that was mostly down to the entire team rather than his own issue, but games like these could really help him grow moving forward.
Only time will tell whether this life lesson can push the centre-forward to finally achieve what he wants in his playing career. We hope that is the case as it would only help us moving forward.