Transfer News: Super agent helps Spurs draw up two names as potential Harry Kane replacement
Jorge Mendes lines up Darwin Nunez and Tammy Abraham as potential replacements for Tottenham Hotspur star Harry Kane
According to The Athletic (Subscription Required), Jorge Mendes has lined up Darwin Nunez and Tammy Abraham as potential replacements for Tottenham Hotspur star Harry Kane. The latter's future at the club is surrounded by uncertainty at this moment despite the arrival of Antonio Conte.
Kane was involved in a failed transfer saga with Manchester City last summer. He rejected a substantial contract extension from Spurs at that time, which means that he will enter the last two years of his current deal after this campaign.
Mendes, who has a good relationship with Levy and sporting director Fabio Paratici, is working from his side to find potential alternatives to Kane in case of an exit. Nunez and Abraham have already been contacted regarding a move to N17. The England captain is currently linked with a move to Manchester United, which makes the prospect of a departure a possibility.
Solid alternatives for sure
Nunez and Abraham are two smart alternatives for sure if Kane does end up leaving amidst interest from Man United. Both of them have been in fine form this campaign and have spearheaded the attack of their respective teams. As such, they could provide a safety net in case of a worst-case scenario.
The Red Devils previously enquired about the Spurs superstar the previous summer, but they conveyed to the North Londoners that they would wait till 2022, having finalised a move for Jadon Sancho at that time. That means the Manchester club could make their case this time around, which prompted Mendes to go down this route.
It remains to be seen if Kane stays with us beyond this season or not. Yes, Tottenham are set to go this season without winning a single trophy- but so are Man United. The PL is a brutal league where the fortunes of a team can change in an instant.
If we finish top four this season, there is no guarantee that Kane would not win a trophy with us next season- even if we are without a major title since 2008. But his future at the moment is anyone's guess. You would want to think that his connection with the club and the fans would be strong enough to keep him here through his prime years, but at 29, time is running out for him if he wants a trophy cabinet full of football's biggest titles.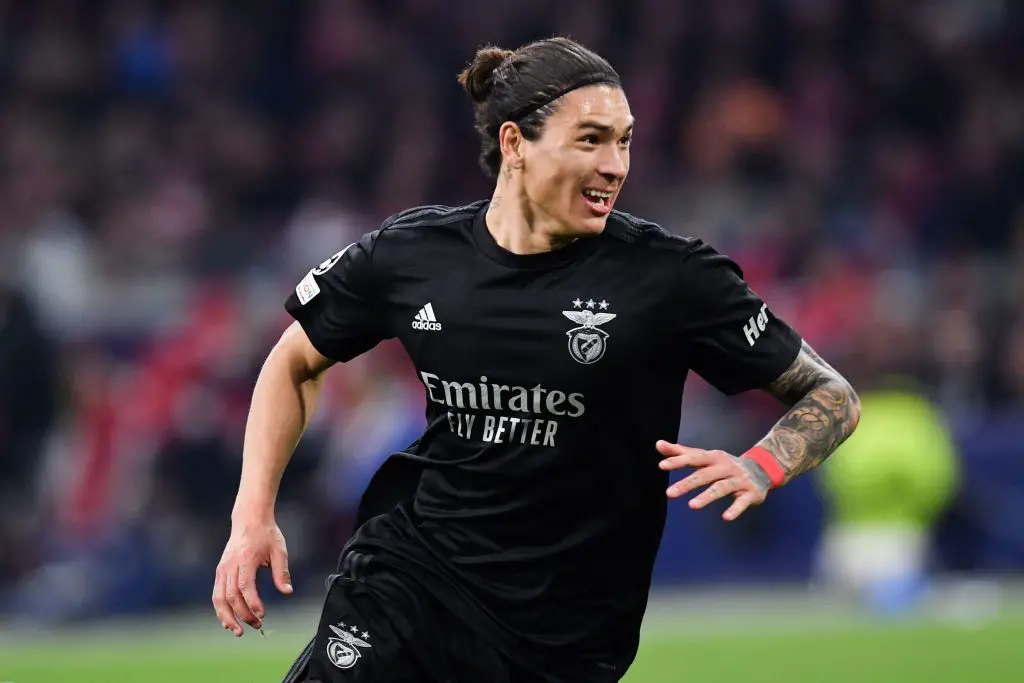 Champions League football could be a key factor that ensures that the Tottenham ace stays with us for longer. After all, he yearns to play in the prestigious competition so it would not be too much of a reach to form that opinion. Hence, we must be on our fine form in the remainder of this campaign to make a best case for ourselves.
That being said, we would be wise to still prepare for the worst, so Nunez and Abraham would be fine choices to bring to the club in that regard. However, Ralf Rangnick's side would pose issues in this case since they could also sign the former this summer.
More Tottenham Hotspur News
It will be interesting to see how this situation turns out to be in the coming months ahead of the summer transfer window. However, we are hopeful that Kane would stay with us, considering how crucial he would be in our pursuit to achieve titles under Conte. But one thing is for certain. The void that Kane's potential departure can leave is something that none of our current players can fill all by themselves- at least not right now.