"Why would I"- Rejuvenated defender shuts down claims of Spurs exit during rough patch
Matt Doherty denies exit claim from Tottenham Hotspur amid previous struggles
Matt Doherty has denied the claim of an exit from Tottenham Hotspur, having struggled to impose himself previously in the right-wingback position. However, that has changed in the past few weeks, as he has firmly cemented himself in the starting spot under Antonio Conte.
Doherty failed to showcase his abilities since his move from Wolverhampton Wanderers back in 2020. It was thought that he would be in line to leave Tottenham in the future as a result of his struggles. It has also been claimed that they were open to entertaining proposals for the defender last summer and in January as well.
Speaking after the 5-1 victory against Newcastle United (h/t Football.London), the 30-year-old has shut down all that talk after revealing that Spurs never told him about any potential transfer. The wing-back has admitted that things were not going well at one point, but he never had any intentions to leave N17.
"I didn't come close, I never had a conversation, nothing was ever said to me. From my point of view, I was led to believe that I wasn't going anywhere. I don't know if that's the case, that is what my point of view was. You have thoughts at times that it wasn't working out, I just decided that I wanted to train hard and I wanted to play here."
It was for the best!
The Irishman has continued by conveying that he does not have any reason to leave the North London club. The former Wolves star also expressed that he always believed chances would come his way, which could give him the opportunity to turn things around.
"Why would I want to go anywhere apart from Tottenham? I thought if I keep training hard and I keep doing what the manager wants the opportunity would come and it would be up to me to grasp the opportunity and at the moment I seem to be doing that well."
The Irish wingback has been able to impress Conte in the past few weeks, just as he believed he would do if given opportunities. The defender dug deep to claw over the struggles he had suffered to make a case for himself recently and is showcasing why Spurs got in from Wolves.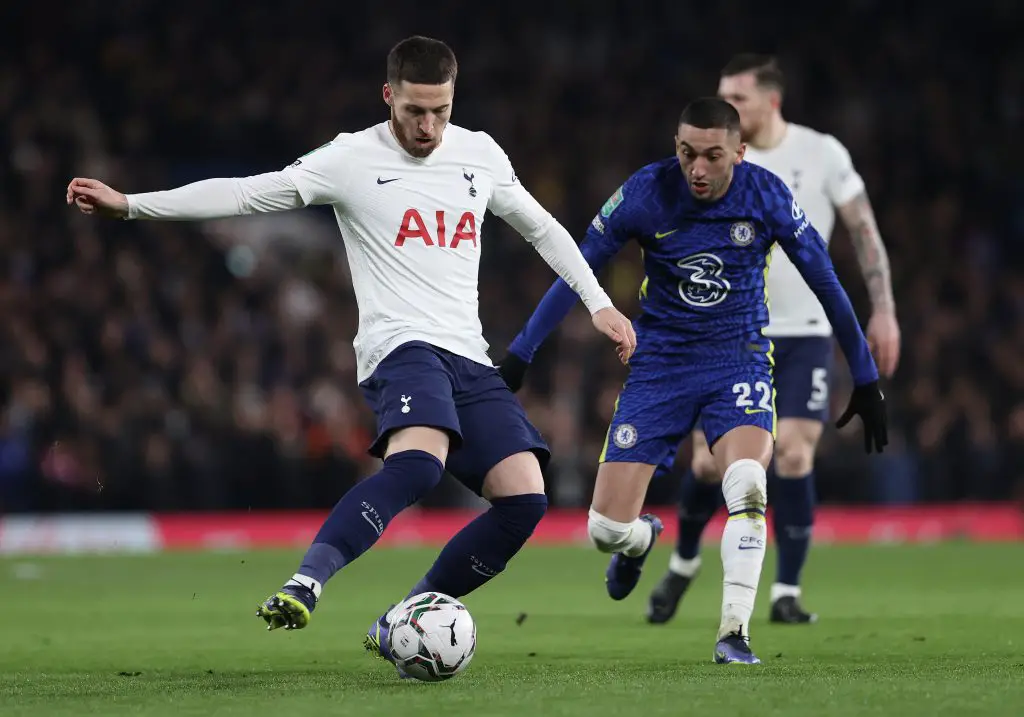 The Tottenham ace's recent form has seen him take over the reins of the starting spot while piping Emerson Royal in the process. It is no wonder why the former has enjoyed a much better time recently, having scored two goals and assisted four times from 20 matches under the Italian boss.
Let's hope that this is a sign of the things that are to come moving forward in the remainder of this season. Doherty's form would contribute towards ensuring that we have the best chance of achieving Champions League qualification for the next term.
More Tottenham Hotspur News
That is certainly a possibility, with Arsenal recently losing to Crystal Palace by a 3-0 scoreline. With the North London Derby yet to be played, our future is firmly in our hands at this moment. A great run for the rest of this campaign would ensure that we can achieve a top-four finish in the league table.
Once that is secured, we can focus on bigger things for next season- of which hopefully Doherty will be a big part of given his recent form.