PL rivals to hand new manager with 'transfer war chest', Spurs forward on their list of targets
Tottenham Hotspur star Harry Kane among transfer targets Manchester United will offer to Erik ten Hag
According to The Telegraph (Subscription Required), Tottenham Hotspur star Harry Kane is among the list of transfer targets that Manchester United can offer Erik ten Hag. The Ajax boss is close to taking over the managerial role at Old Trafford and a 'transfer war chest' will apparently be handed to him this summer.
Man United are getting closer to appointing a permanent manager as they look for someone to guide them from the next season onwards. Ten Hag is touted to take over the coaching job, causing them to recommend a set of targets to him. They are interested in adding Kane to their squad and will propose the prospect of signing him to the Dutch coach.
Kane is not alone, though, with Declan Rice of West Ham United also joining him on the shortlist. Both of them will be an ambitious attempt from the Red Devils to uplift their stagnated team. John McGinn from Aston Villa is also in the mix despite the possibility of Ten Hag offering his own recommended options.
Well, good luck getting him
Tottenham arguably have no reason to sell Kane to their direct rivals, especially when they are looking to build a project under Antonio Conte. The manager's winning mentality is famed throughout world football, and selling someone like Kane would probably not bode well with him given the loss of a superstar striker as the club aims to win its first trophy since 2008.
The England skipper's rise under the Italian boss is well documented as the centre-forward clearly has overcome the struggles he suffered in the first half of this term. Having won the Premier League Player of the Month Award for March, Kane is finally back to his usual best.
Not to mention, it is stated that Kane's future is tied with Conte's, which means that as long as the board keeps the man in charge happy, we would not need to worry about our talisman leaving us in the future. Hence, the Manchester club can do whatever they want, and we must reject all their advances- if any at all.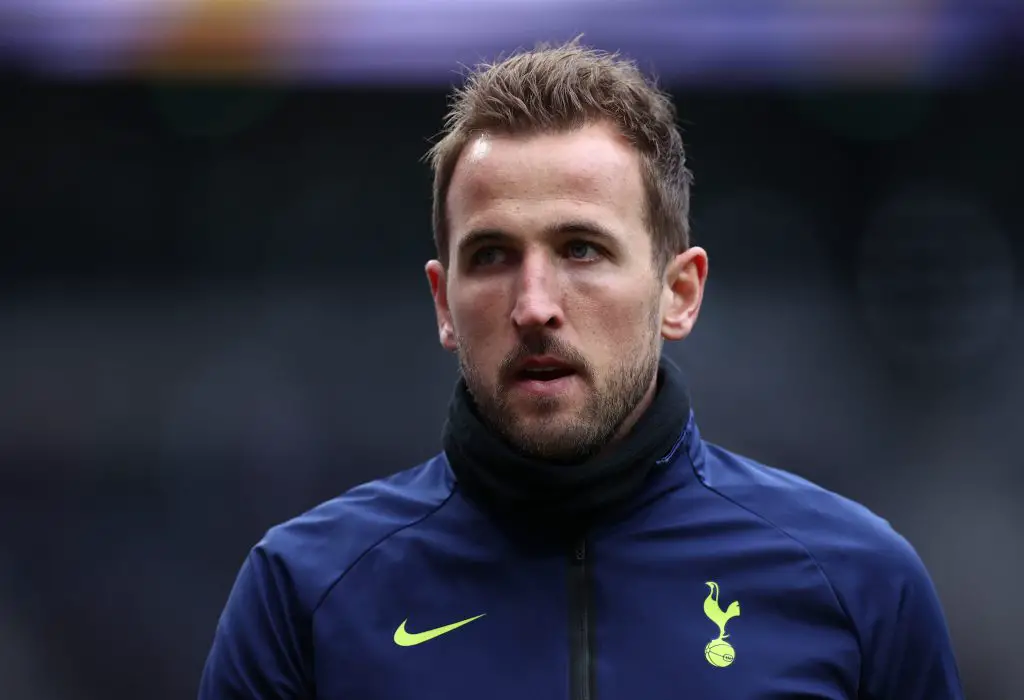 The forward would also have two years left in his deal after this season which gives us some amount of control over his future. The ideal situation for us would be to tie our greatest striker in the PL era to a new deal, but it remains to be seen if that is even a possibility moving forward.
Now 28, Kane doesn't have a lot of years left if he wants a silverware-laden trophy cabinet as some of his contemporaries such as Karim Benzema and Luis Suarez already do. He is good enough to be mentioned in the conversation of the greatest strikers in this era so it will be understandable if he would want his trophy cabinet to reflect that as well.
More Tottenham Hotspur News
As such, we trust Daniel Levy and Fabio Paratici to keep hold of our academy graduate amidst interest from our direct rivals. That being said, let's wait and see how this situation will develop in the coming months ahead of the summer transfer window.
Spurs were adamant that they did not want to offload Kane to Manchester City last summer despite a big offer being tabled. Having appointed Conte since then and the club now preparing to win silverware next term, it would be highly surprising if our stance regarding Kane changes.