"Get through it"- Tottenham ace opens up on his injury troubles
Tottenham Hotspur midfielder Oliver Skipp opens up on his injury nightmare
Opening up on his injury nightmare (h/t Evening Standard), Tottenham Hotspur midfielder Oliver Skipp has spoken up about the frustrations of dealing with sitting on the sidelines and working on his recovery.
Skipp was enjoying a breakthrough season for the first team at his boyhood club this term until an injury derailed the progress he made. His return date remains unclear as of now, which is sure to frustrate him further.
The Englishman opened up about his struggles and revealed that he had been playing through the pain, dating back to the game against Crystal Palace, which took place late last year.
"I don't know if you remember the third or fourth game of the season with England. I came back, I think it was the Palace game so it dates quite far back in terms of having a problem but I'd been managing to get through it."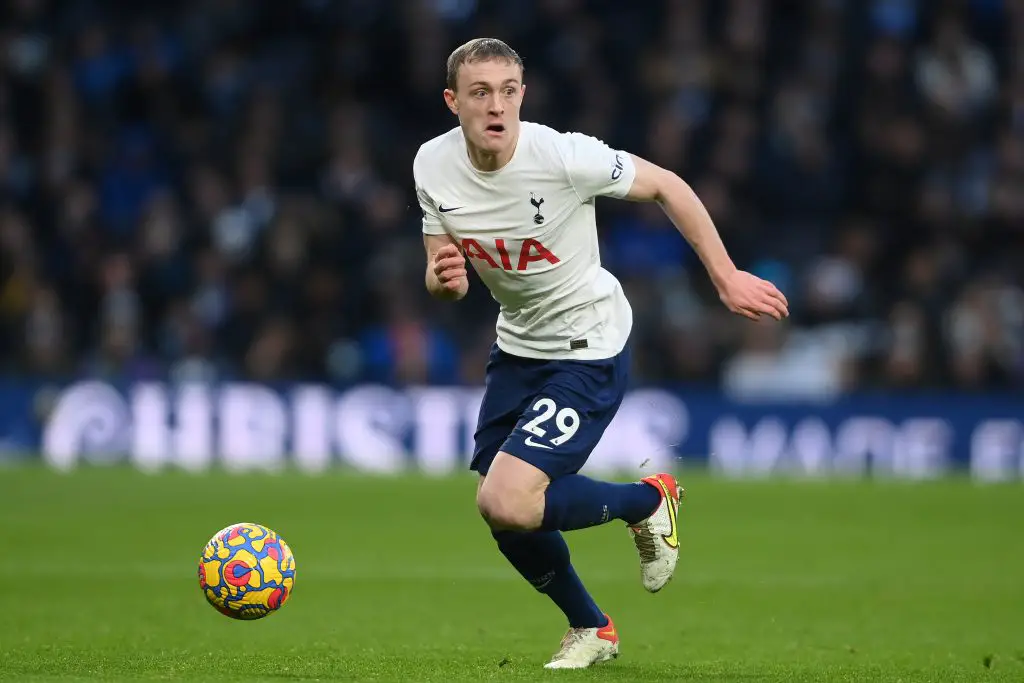 The 21-year-old last played for the club towards the end of January, which shows just how much game time he has missed due to the injury. To make things worse, he faced yet another setback earlier in the month in returning to the field in relation to his long-term pelvis problem.
"Being in the unknown"
Before his injury, the academy graduate was a regular feature in midfield alongside the experienced Pierre-Emile Hojbjerg. In his absence, that spot has since been taken up by January signing Rodrigo Bentancur.
Skipp said that the most frustrating part of dealing with his injury is being in the unknown, with a return date still unclear. He also revealed that there were various times when he felt he was close to returning, but it has not materialised.
"There's been various times where I felt like I was I getting there but with the nature of this injury it hasn't materialised that I've come back yet. It's been a really frustrating one for me, the most difficult part of it is being in the unknown."
Although he has been kept out of the first team due to injury and he has barely played in 2022, the club have shown great faith in him by offering him a new long-term contract to stay in north London, which the player signed recently.
The deal keeps the youngster at Tottenham until the summer of 2027. This next step in his Spurs career comes after he spent all of last season with Norwich City in the Championship, where he convinced his parent club to take notice and put him in the first team this term.
More Tottenham Hotspur News
With the Lilywhites currently in the middle of an intense battle for top four alongside Arsenal, West Ham United, and Manchester United, manager Antonio Conte will want his best players to call upon to achieve their ambition of qualifying for the Champions League next season.
That includes Skipp, but with his return date from injury still unclear, Conte will hope that his medical staff are able to quicken his recovery process and get him fit once again before the end of the campaign.