Spurs are closely watching Championship starlet amidst interest from PL rivals
Tottenham Hotspur and Crystal Palace are closely viewing Peterborough United defender Ronnie Edwards
According to Telegraph (subscription required), Tottenham Hotspur are closely watching young defender Ronnie Edwards along with Crystal Palace. It is also believed that Spurs scouts have been regularly watching the duo of Callum O'Hare and Brennan Johnson.
The Lilywhites have shown great promise in the recent matches and are even fighting for a UEFA Champions League spot for next season. Antonio Conte has done a fabulous job at the club from N-17 so far. All of these factors could make Tottenham a lucrative destination for budding footballers.
Edwards has been a sturdy presence at the back and shows great potential in central defence. At 19, the English defender has already made 40 appearances for the Championship club showcasing his talent.
The youngster could become a go-on to head our backline for years should things go in his favour and a potential deal be sorted out. That being said, purchasing a young player like him can also be a double-edged sword should they have to face long-term injuries or other unforeseen circumstances.
O'Hare has also been an exceptional presence for Coventry City this season whereas Johnson, who shows great versatility, has been in exceptional form for Nottingham Forest. The fact that we are monitoring such young upcoming talent shows that we are headed in the right direction.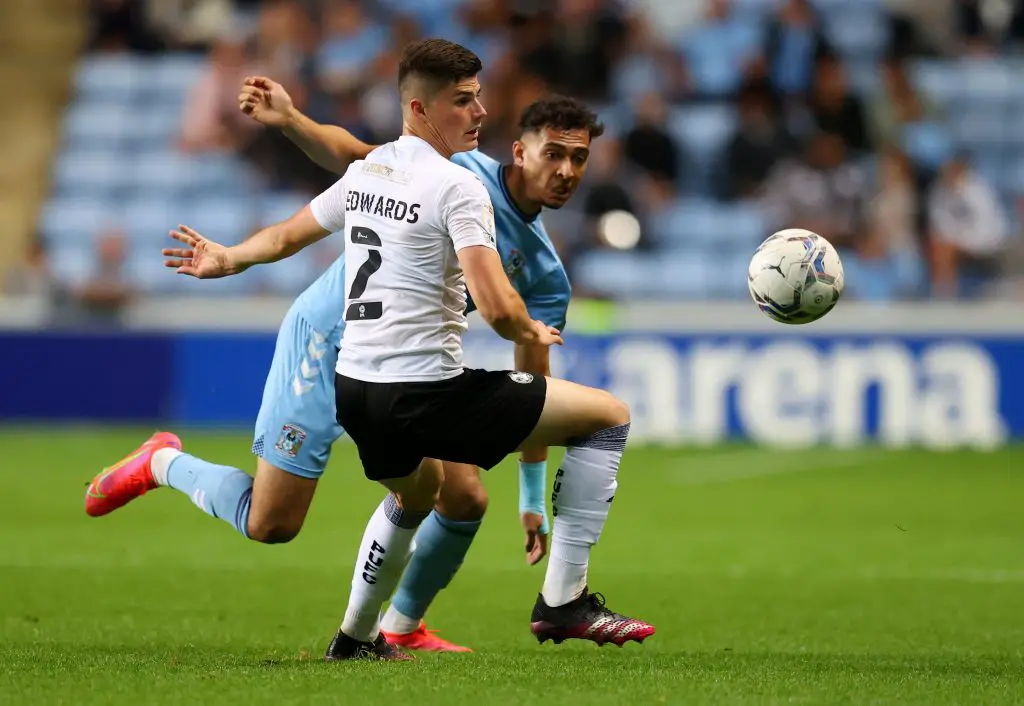 While that may be true, monitoring someone and actually getting a deal done is very different as one has to take several different factors into account. Fabio Paratici has an impressive resume and helped build a solid foundation for former employers Juventus.
He has also managed to lure some exciting talents to Hotspur Way ever since his arrival. At the start of the season, or even till the previous window, such links would be brandished due to our state.
More Tottenham Hotspur News
While the North Londoners may have come a decent way, there is still some ground to cover. The prospect of working under a manager like Antonio Conte could be exciting and lucrative at the same time.
All being said, time is the best judge of what will happen but a prospective deal for Ronnie Edwards looks like a decent proposition. It will also be interesting to see what will be our scenario regarding Callum O'Hare and Brennan Johnson in the immediate future.