"Big problems"- Conte reveals what tactics he gave to Spurs players for Liverpool clash
Antonio Conte lauds Tottenham Hotspur players' display in 1-1 draw vs Liverpool
Antonio Conte has lavished praises on Tottenham Hotspur players for their display in the 1-1 draw against Liverpool yesterday. Earning a point against one of the best teams in Europe right now is a great feat indeed, which surely would have boosted the visitors' morale.
Tottenham were well drilled in their game plan, just like they were in the 3-2 win against Manchester City. The former sat back and hit the Reds on the counter, and to a great extent, on several occasions. While the hosts did dominate the ball and put constant pressure, their chances were limited compared to the vast amount of possession they enjoyed on the night.
Speaking in the post-match interview on Spurs TV (h/t Tottenham Hotspur official website), Conte expressed his delightfulness for the performance of his players against a strong Jurgen Klopp side. He added that the squad responded well to his instruction defensively and in attack as well.
"I asked before the game for them to be strong defensively, to pay great attention, and we prepared the game really well, in my opinion. Also, I asked with the ball to be brave, to show courage and personality, and every time we did this, we created problems for Liverpool. It's not easy to overcome the Liverpool pressure, but every time we did this, we created big problems for Liverpool."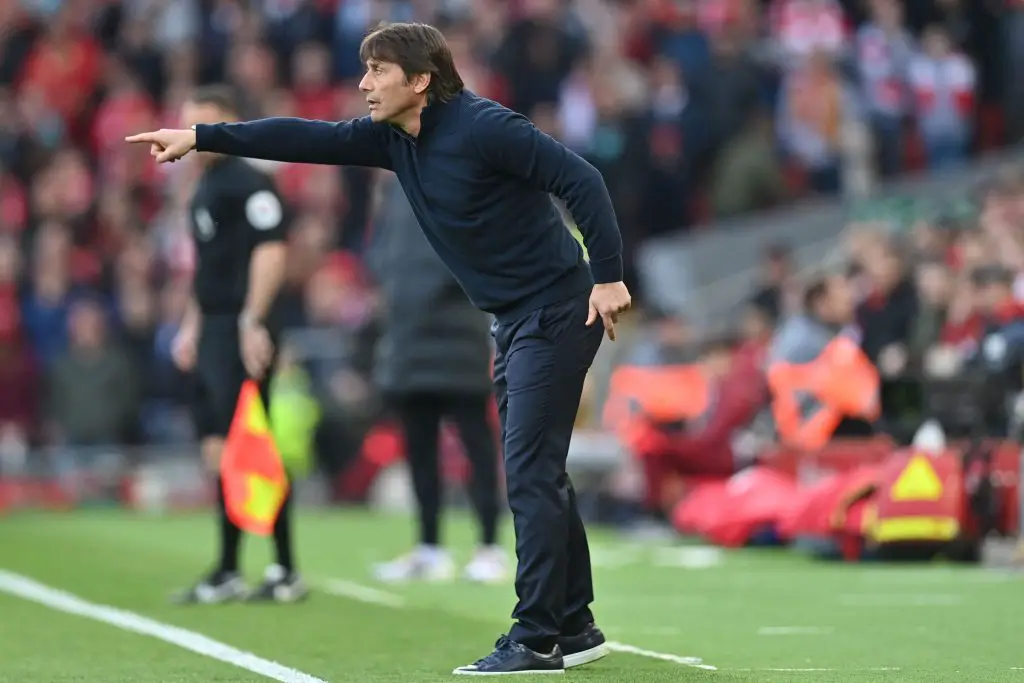 Inspiring Spurs display!
The Italian boss did not stop there as he further mentioned the improvements they have made since his appointment. He lauded the players' mentality to deal with the atmosphere at Anfield and is happy to see that there is a hint of frustration within the squad for failing to get a better result.
"This group of players has improved a lot, in many aspects. Otherwise, you don't come here to Anfield, a lot of noise, and have a good performance, solid, calm, we never lost our composure. This is the first step to become a really good team. You have to be stable and to overcome this exam at Anfield is important for us. I'm pleased there is a little disappointment in their eyes because it means we're on the right way."
A draw against the Merseyside club is a great result indeed, but one could say while being grounded that we could have won the game at the end of the night. After all, it is arguable that we enjoyed the clear cut chances compared to the opponents, which should have given us all three points.
Pierre-Emile Hojbjerg hitting the post, Son Heung-Min's miss shortly after his goal and Hojbjerg's failure to head the ball to Harry Kane late in the game are some of those moments where a bit of luck could have shifted things in our favour. Unfortunately, that was not the case, but we can still use this draw to improve moving forward.
Even though a point is a good result against the opposition like Liverpool, the draw has probably made a massive dent in our chances of qualifying for the next season's Champions League. While we still can achieve that objective, our future in the prestigious competition is no longer in our own hands.
Arsenal are in fourth with 63 points, leading their North London rivals by one point, having played a match less than them as well. Even if we win the NLD, CL would still elude us if the Gunners can win all the remaining games in their hands.
And that is why some fans would have been confused or even frustrated seeing us employ a game plan that looked like we were playing for a draw after Luis Diaz's equaliser. Going for Liverpool's jugular when they were committed forward could have given us a massive boost in our bid for a top-four finish.
More Tottenham Hotspur News
That being said, we must still push for a great end to this season, as there is always a chance that Mikel Arteta's side could drop points in the future. As such, we must continue to pressure them so that we can take advantage of any slip-ups in the top-four pursuit.