Liverpool legend points out Gary Neville's hypocrisy after Antonio Conte criticism
Jamie Carragher points out Gary Neville hypocrisy regarding Tottenham Hotspur boss Antonio Conte
According to The Mirror, Liverpool legend Jamie Carragher has defended Tottenham Hotspur boss Antonio Conte following criticism levied at him by Gary Neville.
The former Manchester United skipper had a pop at Conte following Tottenham's 1-1 draw against Liverpool at Anfield. The Reds dominated proceedings but a determined rearguard action saw Spurs leave with something to show for their efforts.
Speaking after the game, Red boss Jurgen Klopp lambasted Conte's approach labelling it as something that is not to his liking. To his credit, the German praised Tottenham's resolve and only claimed that the style employed by Conte is not something he would personally enjoy.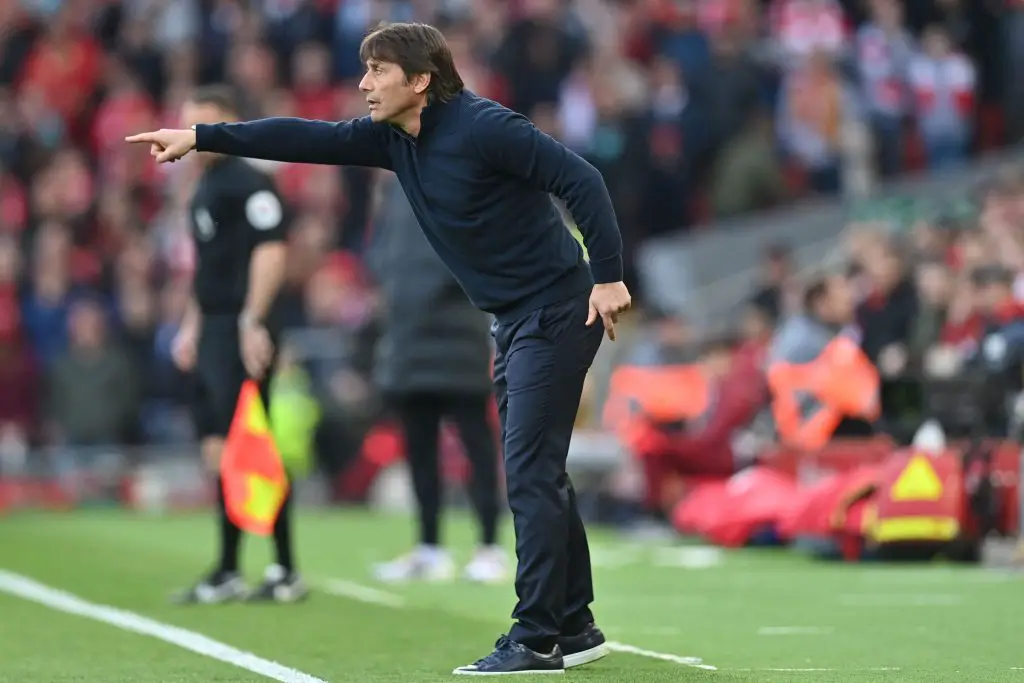 While Klopp's comments can certainly be taken out of context, Neville joined in and used the Liverpool manager's words to claim that Conte would have been a bad fit for Man United. His assessment appeared to hint at negative tactics having no place at Old Trafford.
Carragher for one was not amused and pointed out that Neville has in the past advocated for Atletico Madrid manager Diego Simeone to take over at Old Trafford. If anything, Neville is proving to be a better hypocrite rather than a pundit.
The Man United legend then retweeted Carragher's response claiming that Simeone's style suits United while Conte's five-at-the-back system does not.
Neville's comments become all the more amusing after one considers how Man United have performed in recent years. The likes of Ole Gunnar Solskjaer and Ralf Rangnick have presided over some humiliating results during their stints at Old Trafford.
Conte is a world-class manager who is able to alter his tactics to suit the situation. That flexibility is not something to be frowned upon and will certainly aid Tottenham in its development. Time will certainly prove Neville wrong regarding his assessment of the Spurs boss.
More Tottenham Hotspur News
While some may see Conte and Tottenham's setup at Anfield as negative, we choose to classify it as the Italian being pragmatic. Going toe to toe against a team such as Liverpool, especially at home would have been akin to suicide and Conte did what he needed to on the night.
Neville is welcome to his opinion. We for one are glad that Manchester United passed on Conte, giving us the opportunity to swoop in for him. But then there is little reason for Spurs to be annoyed by a side that is below them in the league table.