"Bit curious"- Conte reveals what made him happy in Tottenham's 3-0 demolition of Arsenal
Antonio Conte delivers verdict on Tottenham Hotspur display in 3-0 win vs Arsenal
Tottenham Hotspur boss Antonio Conte has issued his verdict on their display in the 3-0 win against Arsenal yesterday. The victory saw them close the gap to their bitter rivals in the Premier League table, putting them in close quarters to achieve a top-four finish at the end of this season.
Three points on the night have given Tottenham all the momentum that they need going into the late portion of this campaign. While the Gunners remain in fourth place, their defeat could prove to be crucial in the pursuit of achieving Champions League qualification for the next term. Anything less than a win would have been a blow for the home side, and they rose to the occasion to stamp their authority in the North London derby.
Speaking in an interview with Spurs TV (h/t Tottenham Hotspur official website), Conte has expressed that it was a difficult task for them to win yesterday, considering the importance of the league fixture. He is happy that they fought and won the derby with a dominating scoreline giving the fans something to cheer for in the process.
"You know very well in this type of game, a must-win game, it's never easy. There is a lot of pressure on your shoulders. Tonight, only one result was good for us, to win and get three points in a difficult game, a north London derby, and to win 3-0 was good for us, good for our fans."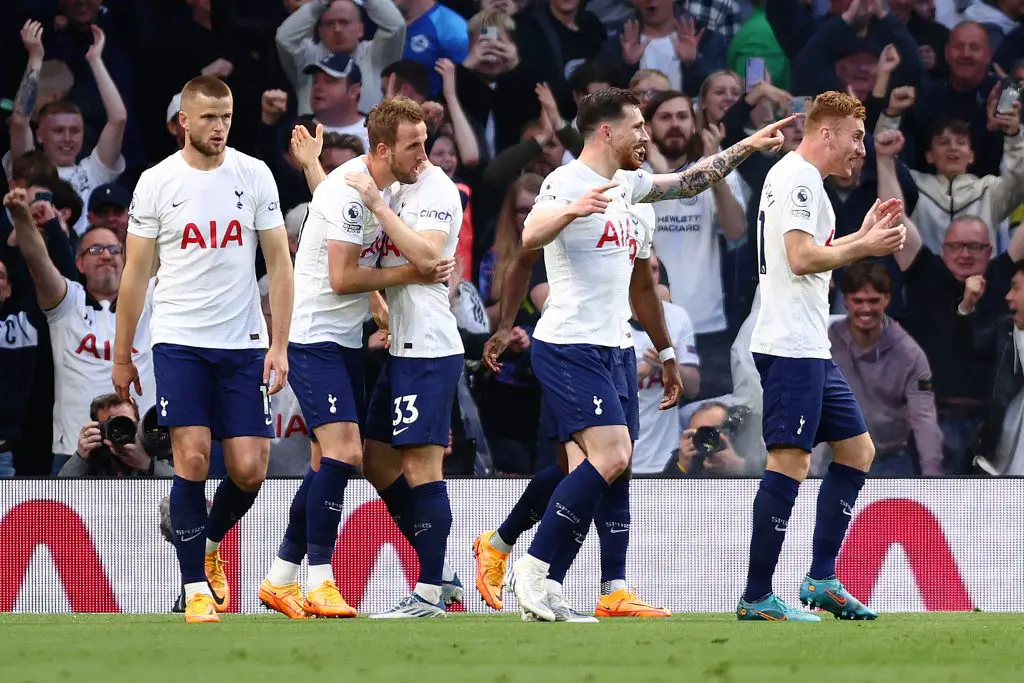 A crucial victory for Spurs!
The Italian boss also conveyed that he wanted to see how the players would approach the match because of its importance. Conte added that he was pleased to see them not get affected by the pressure and remain mentally strong throughout the game.
"Tonight, also I was a bit curious to see the way we approached this game. For this reason, what I've seen tonight made me happy. It means that this team is improving not only on the pitch but also in mentality. This is not easy, not simple, but we are working really well, in only six, seven months, you can see that we've had a lot of improvements in many aspects."
The fans could not have asked for anything else from the players or Conte from this fixture. While Rob Holding's red card did play a major part in granting us an easy victory over our bitter rivals, it is still an impressive task indeed and perhaps a crucial one if we can use this to achieve CL qualification.
Not to mention, we were already 1-0 up by the time Arsenal were reduced to ten men and it's no point whining about us winning comfortably because of a numerical advantage when it was a series of misjudgements from their own player that cost them the game.
The win against Mikel Arteta's side means that we have closed the gap to just one point, but they are still in contention to finish in the top four as of now. However, perhaps this blow could cause Arsenal to slip up in the remaining two games, which we hope to see in the future.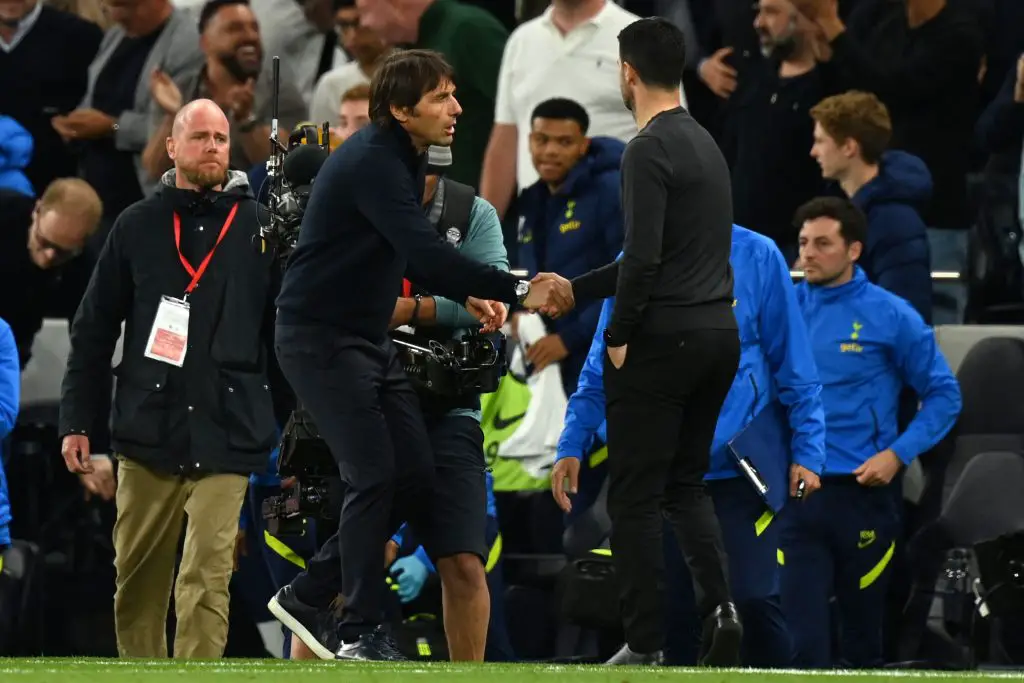 Both North London sides have two league matches remaining in their schedule from here on out. The Gunners have the toughest of fixtures as they take on Newcastle United and Everton, while Spurs will have to deal with Burnley and Norwich City.
Tottenham's future in the CL is not in their hands at this moment, but what they can do is perform to the best and keep pressuring Arteta's team to slip up in this top-four race. The only concern would be how the PL officials have poorly scheduled our clash against the Clarets as we do not enjoy much rest period following the derby.
More Tottenham Hotspur News
That match will take place on 15th May while the one vs Norwich is only on 22nd of this month. The league could easily have tried to balance the rest period, but we are handed yet another schedule blow, just like what had happened with the postponement of NLD in the first place.