"A fortress"- Conte requests Tottenham fans to turn up the atmosphere in every game
Antonio Conte insists fans need to create an ideal atmosphere for the team to thrive
Speaking to the press after the game against Burnley as quoted by Football.London, Spurs manager Antonio Conte has insisted that the fans need to play their part in order to make the Tottenham Hotspur stadium a fortress.
Spurs came into the weekend one point behind Arsenal in fourth place as they looked to put pressure on their local rivals in a bid for a top-four spot. The Lilywhites managed to get the job done, securing a scrappy 1-0 win against the Clarets, thanks to a Harry Kane penalty.
It was a very vital win from Spurs' point of view which puts them above Arsenal at least temporarily in the standings. If the Gunners drop points in their game in hand, Tottenham will go into the last matchday with their fate firmly dependent on themselves.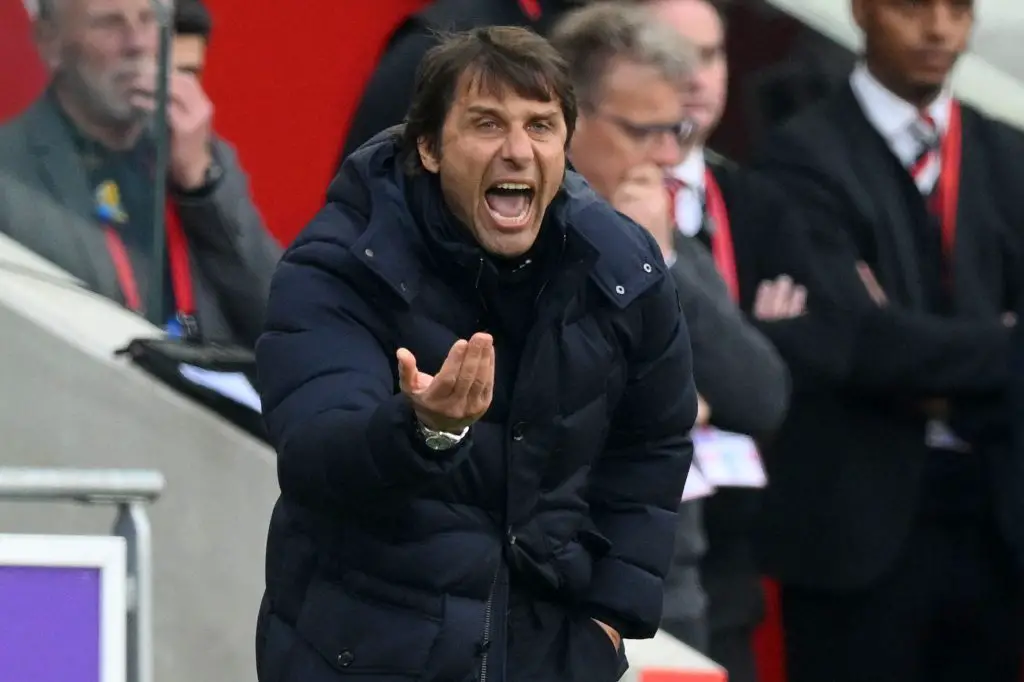 Following up on the home win against Arsenal, fans played their part today as Spurs managed to beat the relegation-threatened Burnley. Speaking about the need to make the stadium a fortress, Conte hinted that fans need to turn up the atmosphere in every game and not just on special occasions.
"For Tottenham the fans are vital. We have an amazing stadium and to create an amazing atmosphere is so important. If the fans back you in a strong way it's normal to give much more and increase your positivity."

"I think our fans have to play every game an important role. This stadium has to become a fortress for Tottenham I think. It is amazing and has the characteristics to become a fortress."
Time to step up?
There is no denying the fact that Tottenham have one of the best stadiums in the Premier League and arguably even in Europe. Conte wants his team to play as they belong in such a magnificent stadium and the main thing that will help in this situation is that the fans need to step up.
The entire stadium was buzzing during the North London Derby last week which helped Spurs put pressure on Mikel Arteta's men and eventually emerge 3-0 winners. In a similar atmosphere, although a little less subdued, the Clarets were beaten 1-0.
Conte is building something very special at Spurs. He has managed to transform the team on the field as well as in mentality and with the right transfer window, he could make this Tottenham vehicle a beast.
More Tottenham Hotspur News
If Spurs want to lose their 'best of the rest' tag, then they could not have asked for someone better than Antonio Conte at the helm. As the Italian manager continues to go about his business, fans must answer his plea and do their bit in making the Tottenham stadium a fortress.