"My advice"- Coach urges 13-goal Tottenham target to stay in Championship next season
Keane Lewis-Potter told to stay in the Championship amidst Tottenham Hotspur interest
Keane Lewis-Potter has been advised to stay in the Championship amidst interest from Tottenham Hotspur for a potential move. He has been quite a revelation for his side this season, helping them survive the relegation battle with his crucial goal output tally.
Lewis-Potter is expected to be subjected to a transfer tussle this summer, with Tottenham having shown interest in signing him. They are joined by Southampton, with West Ham United boss David Moyes having scouted him personally as well. Brentford have also tried to complete a move, but Hull City rejected their attempts.
Speaking in an interview with HullLive, Hull boss Tony Pennock has suggested that the English prospect should look to stay in the Championship for another season. Pennock admits it will be a difficult decision to stay amid Premier League offers, but he believes it will be best for Lewis-Potter's development.
"I think Keano should have another year in the Championship, personally. But I'm not Keano sat there with the possibility of going into the Premier League tomorrow – or whenever. If I look at it from Keano's side, yes, I want to go and play in the Premier League, the biggest league in the world. If Keane asked me for my advice I'd say stay in the Championship for another year."
Spurs handed a blow?
We are forced to wait and see whether the 21-year-old would pay heed to these words and base his decision on his future on this suggestion. We would surely hope that is not the case as we could potentially be handed an opportunity to prise away one of the rising superstars in England.
Finalising a transfer would be difficult considering how the Championship club is keen to keep hold of the Tigers forward past this campaign. They are also laying down the foundation to propose a contract offer to secure his future and ward off interest from elsewhere.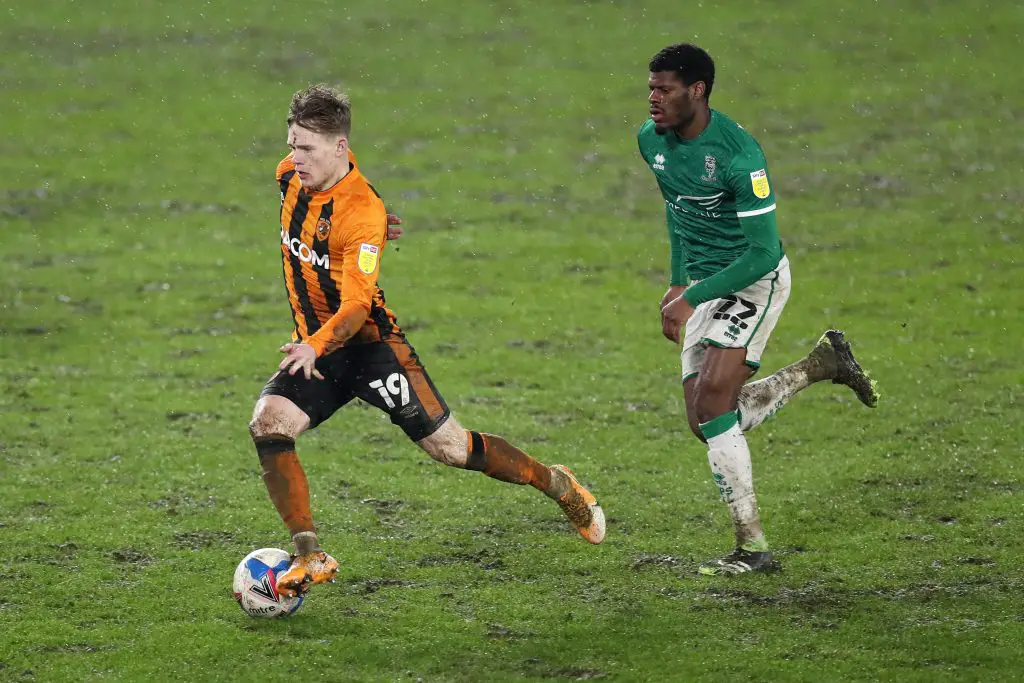 Lewis-Potter has been quite impressive this season, having scored 13 goals and four assists from 48 appearances across all competitions. The left-winger could prove to be a valuable addition to our ranks if Antonio Conte believes Bryan Gil is not ready for PL football even after his loan spell at Valencia.
More Tottenham Hotspur News
Moreover, Steven Bergwijn's future is also in uncertain waters, looking at how he has left the door open for a summer departure. He has struggled to garner game time this term, which has played a part in his stance. Having Lewis-Potter could be necessary in such a case, but we are forced to wait and see whether Pennock's advice would play a major part in this saga or not.