Tottenham enquire about £33m Serie A ace's availability this summer
Transfer News: Tottenham Hotspur enquire about Juventus star Weston McKennie
According to The Times (Subscription Required), Tottenham Hotspur have inquired about the potential availability of Weston McKennie with Juventus for a transfer move. He has been linked with an exit from Allianz Stadium, which could be in line to take place in the coming months.
McKennie is being targeted by Tottenham as they look to facilitate a move for him ahead of this summer. Now, they have contacted Juve to discuss the possibility of a potential transfer after the previous campaign. They are looking to overhaul the squad in an attempt to back Antonio Conte moving forward.
The US international is being valued at a fee of around £33million, but it remains to be seen if Spurs would agree to pay that amount or not in the future. They have just made contact with Bianconeri, so talks are still in the early stages at this point, so we have to wait and see how this situation will turn out in the coming weeks.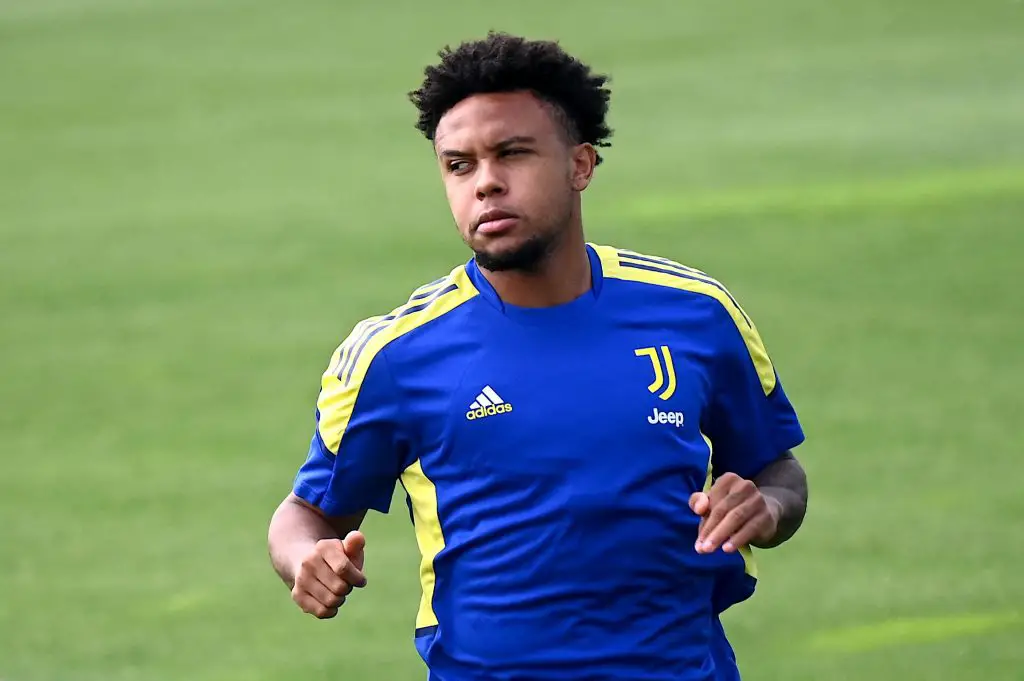 Another arrival for Turin?
We had brought in Dejan Kulusevski and Rodrigo Bentancur from the Italian club in the previous January transfer window. So one could say that perhaps the connections we have built with them could help with our pursuit to secure McKennie's signature to back Conte.
That is certainly a possibility, considering how Conte and Fabio Paratici have previous affiliations with the Turin based club. In fact, it is Paratici who had signed McKennie for them when he was in a similar role to what he is currently doing at North London.
Hence, that could potentially give us a hand when it comes to agreeing to personal terms with the Serie A midfielder himself. That being said, it seems that we are looking to raise our efforts to sign him now that contact has been made with Massimiliano Allegri's side.
It is understandable why the North London side are searching for midfield targets considering how a massive exodus could take place in the centre of the pitch. That is because our options like Giovani Lo Celso, Tanguy Ndombele and Harry Winks could leave us in the summer transfer window.
More Tottenham Hotspur News
However, if McKennie is being actively targeted, then we have to make sure that the expense can be reduced to something more reasonable. After all, the £33million valuation is considerably more than the €18.5million they paid to Schalke to permanently sign him last year. That amount is still not close to the current value even after adding €6.5million in add-ons.
While the North American had enjoyed a great campaign in his first season in Italy, his form has dropped gradually following that, which means he does not warrant such a high amount. So it would be best if the cost could be reduced to something feasible if there are plans to sign the 23-year-old.