"Things will advance"- Agent gives timeframe to Tottenham on £25m PL forward's future
Gabriel Jesus to decide on his future after the international break amidst Tottenham Hotspur interest
Gabriel Jesus is set to decide on his future shortly after the international break amidst interest from Tottenham Hotspur, according to his agent Marcelo Pettinati. The striker has been linked with an exit from Manchester City, especially after the signing of Erling Haaland.
Tottenham have already registered their interest in signing Jesus ahead of the next season. However, Arsenal are also in the fray as they have continuously monitored the centre-forward with plans of a proposal being laid down in the summer transfer window. It is thought that he could make way for Haaland, who will join Man City soon enough.
Speaking in an open interview (h/t Manchester Evening News), Pettinati has revealed that Jesus is assessing all their future options as of now, but a firm decision will only be made following the international break. The Brazilian attacker is currently out on duty with his national team, and his intentions will now be known after his return.
"At the moment we're understanding all of the projects, so right now isn't the time to say anything. Things will advance after his time with the national team."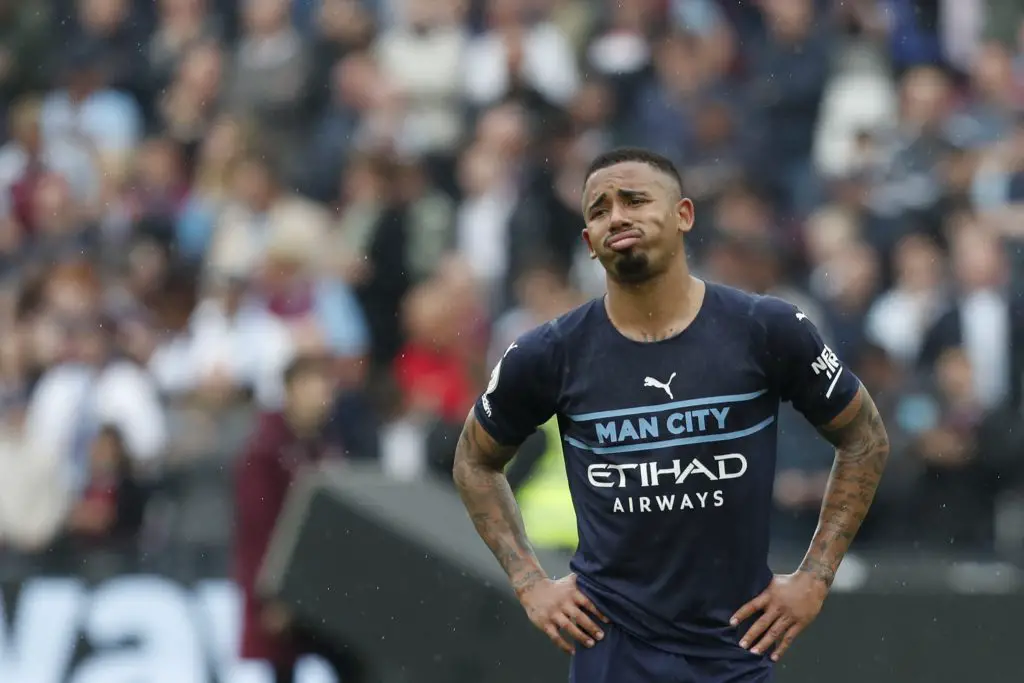 Will Spurs actively target Jesus?
Jesus has enjoyed quite a rise over the past few months, which has helped him to become a regular once again under Pep Guardiola. However, that change could perhaps be too late to convince him to stay with Haaland, adding to the competition in the forward department.
That is without taking into account how Julian Alvarez would also join the frontline making life even more difficult for Jesus. If that is the case, then it would not be too much of a reach to say that the latter could decide to leave Etihad in search of regular game time.
After all, the 2022 Qatar World Cup is on the horizon, and Jesus would probably want to earn regular minutes to prove his worth to his national team coach Tite. The Citizens ace does face competition from Liverpool star Roberto Firmino and Everton attacker Richarlison for the starting spot in the national team.
With that in mind, Spurs could potentially have a chance to sign Jesus in the summer transfer window. The South American's flexibility to play anywhere in the attack would be of great use to Antonio Conte, especially if Steven Bergwijn leaves ahead of the next campaign.
More Tottenham Hotspur News
Bergwijn has strongly been linked with an exit, and Lucas Moura could also join him moving forward. Jesus would greatly negate their departures in such a case as his valuation of £25million certainly makes him an attractive prospect.
However, with the Gunners also being in the mix, we are in line for some interesting weeks up ahead. Champions League football could give us an edge over them, although they have Mikel Arteta in their ranks, who has worked with Jesus in the past. Now, let's wait and see the decision that the forward will make in the coming weeks.