La Liga giants offer Tottenham and London rivals the chance to sign 26-year-old star
Barcelona offer Arsenal, Tottenham Hotspur the chance to sign Clement Lenglet
According to The Times (Subscription Required), Barcelona have offered Arsenal and Tottenham Hotspur the opportunity to sign Clement Lenglet in the summer transfer window. He has fallen out of favour over the past few seasons following a rapid drop in form during that period.
Lenglet was among the best centre-backs in La Liga when he left Sevilla to join Barca back in 2018. He had a strong start to life at Camp Nou, having maintained his level of performance donning the Catalans' shirt. However, his form had started falling rapidly since 2020, with mistakes being a regular part of his game.
Moreover, the French international also took a hit in his ability to impose himself as he often lost duels against his opponents. That has resulted in him falling out of favour under Ronald Koeman initially, with the picture continuing to be the same under Xavi Hernandez. That seems to have caused the Spanish club to offer him on loan to the two North London clubs.
Should Spurs accept this offer?
Lenglet has played on the left-hand side of the defensive backline during his time in Spain. Ben Davies, who is not a natural central defender, has deputized in that role as Antonio Conte did not trust others like Davinson Sanchez, Joe Rodon or Japhet Tanganga to fill in that position when available.
Davies stepped up to that challenge and passed the test with flying colours, but it is always best to have someone who has a knack for playing there. Lenglet has also racked up immense experience playing in Spain's top division for a giant like Barca.
Lenglet could be a fit in a positional sense, although his poor form does raise concerns among the fanbase. That could indicate the reason why Xavi's side has only offered him on loan, as it is probably difficult to find suitors who would willingly make such a huge risk by taking him off their books this summer. That, however, is just a theory with no factual backing.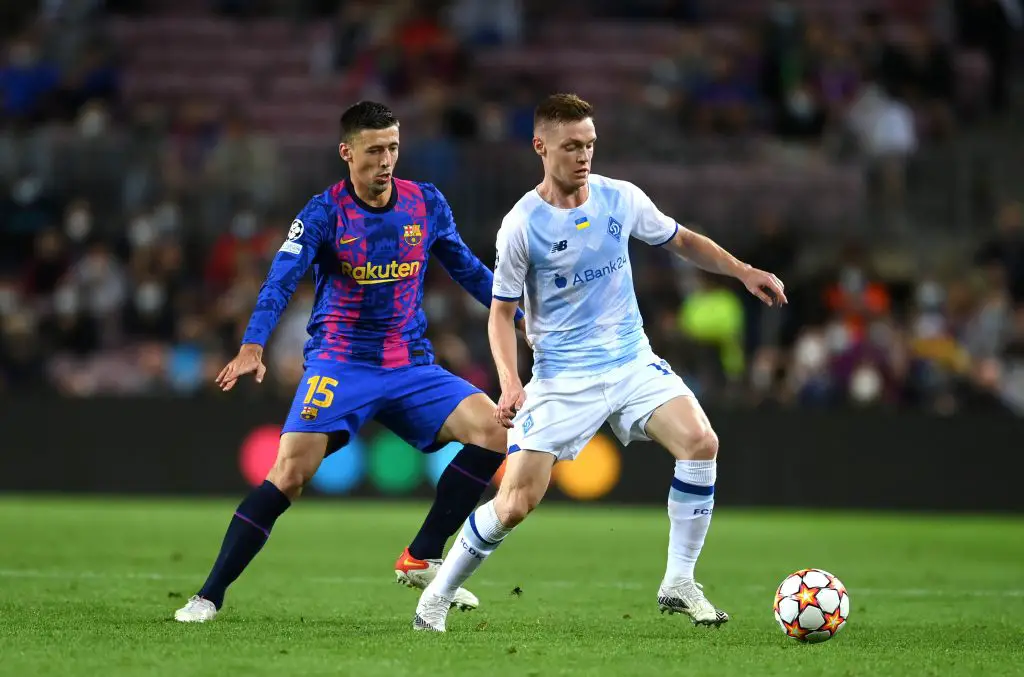 Perhaps, Conte could help the 26-year-old find his feet once again, just as he did with Dejan Kulusevski and Rodrigo Bentancur following their disappointing tenure with Juventus. Since a move for Lenglet would be temporary, we would not be at much risk as he would simply be allowed to return if he fails to impress the boss.
As such, we must take a quick decision on the matter now that Mikel Arteta's side have also received the opportunity to sign Lenglet this summer. It remains to be seen if Fabio Paratici and co would take up this offer and bring the defender to N17.
More Tottenham Hotspur News
Accepting this proposal is a possibility indeed when our centre-half options like Rodon, for example, have been cast aside by the man in charge. Whether that means Lenglet would join us this summer or not would only be known in due time.