Spurs told to cough up £34m if they want to sign versatile South American defender
Bayer Leverkusen reveal Piero Hincapie price tag amidst Tottenham Hotspur transfer interest
According to The Sun, Bayer Leverkusen have slapped a relatively big price tag on Piero Hincapie amidst interest from Tottenham Hotspur for a potential transfer this summer. The latter are searching the market for options to strengthen their backline ahead of a challenging next season ahead.
Antonio Conte has declared the signing of a left-sided centre-back a priority in this summer transfer window. Alessandro Bastoni was a target for that reason, but he is out of the cards after his desire to remain at Inter Milan was revealed. Conte has added Hincapie to his shortlist as a result of his attempt to build a title-winning squad.
Leverkusen are quite aware of Spurs' interest and have set up an asking price of £34million for Hincapie's services. They are preparing to be subjected to proposals this summer, having realised how it is difficult to fight off the prospect of moving to the Premier League.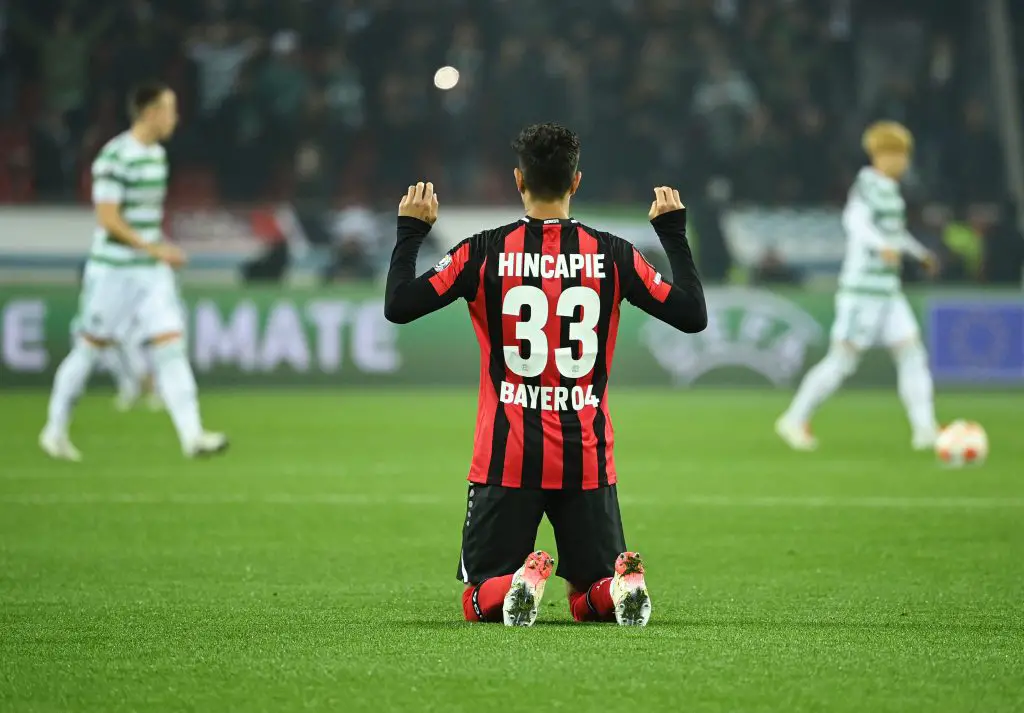 Should Spurs pay up for Hincapie?
The 20-year-old had moved to Germany last summer but has instantly adapted to the new surroundings despite the raised challenge of playing in Europe for the first time in his career. He enjoyed a prominent role since joining the German giants, having made 33 appearances helping them to nine clean sheets across all competitions.
The Ecuador international garnered two goals and an assist during that period, having been used mostly as a left-wing-back despite being a central defender by trade. That makes Hincapie even more suitable for the left centre-half role, considering how he has grown adept at dealing with opposition in wide areas.
In fact, Ben Davies had deputised in the left centre-back position for the North Londoners for most of Conte's tenure so far. Davies is a natural full-back, so it makes the boss' decision to target Hincapie even more sensible, especially when the wide central defenders push up to play a part in the attack as well.
Hincapie has just started to make a name for himself in Europe, plus he is only on the way to refining his game in the process. In such a case, paying his current valuation can be deemed risky, although one could also say that investing in talented prospects would be better for our budget.
The Bundesliga side has qualified for the next season's Champions League, plus having signed the South American only last summer would give them all the leeway to make such a demand. Furthermore, Hincapie was also integral in helping a young Ecuador squad to reach the 2022 Qatar World Cup, piping the likes of Chile and Colombia in the process.
More Tottenham Hotspur News
So it is quite understandable why Die Werkself is asking to pay a relatively expensive sum for someone who is still learning his trade. Whether we would decide to meet those demands or not would only be known in due time.