"I'm going"- Tottenham star gives insight into future plans amidst dwindling game time
Lucas Moura wants to stay beyond this summer and fulfil his Tottenham Hotspur contract
Lucas Moura has conveyed his desire to stay beyond this summer and fulfil his current contract at Tottenham Hotspur. That being said, he has left the door open regarding his future after the next season while strongly suggesting that a potential departure may be on the cards after that.
The Brazilian will see his current contract with Tottenham expire at the end of the upcoming campaign. There is an option to extend his deal by another year, which does give them some leeway to prevent losing him on a free transfer in the future. Now, he has given his thoughts about his plans moving forward.
Speaking in an interview with journalist André Hernan on his Youtube channel (h/t Evening Standard), Moura has admitted that he wants to remain at Spurs for the next season. The winger also mentioned his plan to become a free agent and then decide about his future destination despite the one-year extension in his deal.
"The idea is to fulfil the contract. It has one more year, with the option of one more, on the part of the club. So at the end of this season now, if the club wants to extend another year, they have that option. But my idea is this. So then the idea is to stay there, fulfil the contract, then be free, then decide where I'm going."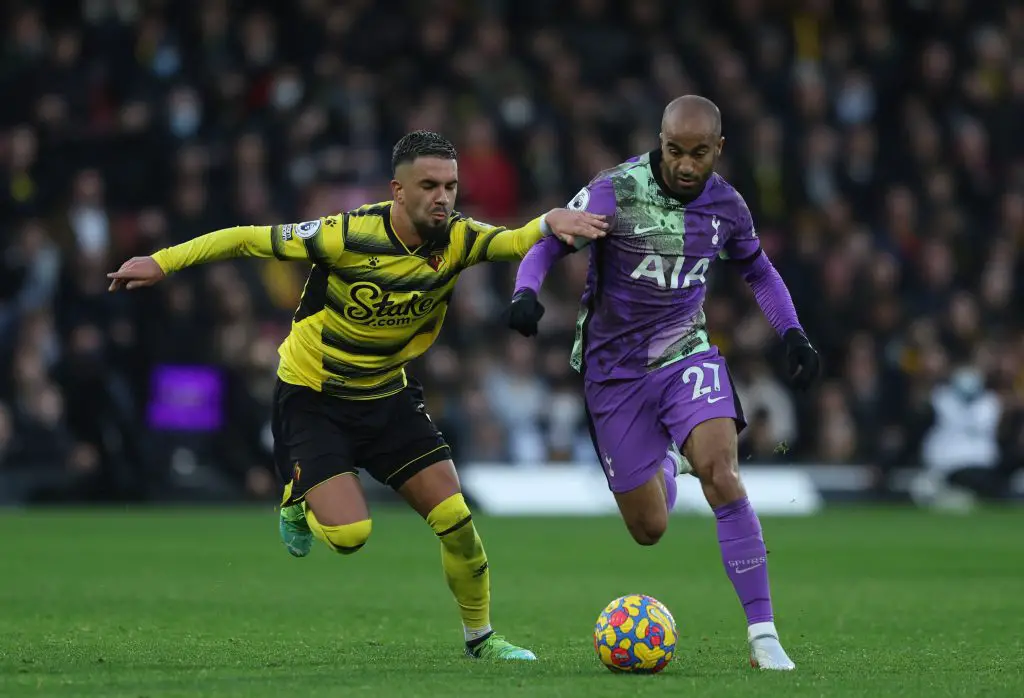 Moura, still useful?
Ever since Dejan Kulusevski's arrival in January, Moura has seen his game time reduced by a large margin under Antonio Conte. Despite that, it appears that the Brazilian international is content with his current status at N17 and wants to fight for his place moving forward.
That is a great piece of news for us, as having Kulusevski and Moura on the right-wing certainly gives assurance for that role. Furthermore, we are in line to face packed schedules with the added competition from the Champions League from next season onwards.
Moura would certainly get more chances now that five substitutions are also allowed, which would give Conte enough options to rotate the squad to keep them at their top level throughout the campaign. Injuries and suspensions could potentially lend the attacker a hand in helping him to earn more minutes.
That's not all, as Moura's presence would also force Kulusevksi to be at his best level at all times, creating a healthy competitive atmosphere. Both of them also offer a good blend of dynamics as Kulusevski is more direct while Moura is much more of a creative presence in the forward line.
More Tottenham Hotspur News
That being said, it would be best for the North London side if Moura would stick with them until 2024. The optional clause does help us in that regard but keeping the 29-year-old against his will may not be wise as it could dampen the squad harmony we have maintained under Conte.
The fans would remain hopeful that Moura can be convinced to stay with them for longer as he would be a great option to have at hand even now. Only time will give us an answer on this front when we eventually reach the next summer.