"One to watch"- Arsenal icon makes candid admission about Tottenham new boy
Jack Wilshere doesn't believe Tottenham star Richarlison makes the Arsenal starting XI
Jack Wilshere doesn't believe Tottenham Hotspur's new summer signing Richarlison will get into the starting XI of the current Arsenal side.
Speaking on talkSPORT via The Sun, the former Gunner believes it's a good signing but claims he isn't "gutted". And the 30-year-old claims the Brazilian striker could take his game to the next level under Antonio Conte.
"I wouldn't say I'm devastated as an Arsenal fan but he could be one to watch, he could be really good."
Wilshere goes on to say that Richarlison wouldn't make it into the first team Arsenal and believes the Brazilian would have to fight for a place in Mikel Arteta's side.
"Yeah but I don't think he gets in the XI.

"He'd definitely challenge for it and be a good part of the squad but I don't think he gets in the XI."
The aggressive Brazilian is going to strengthen the squad and offer our Italian manager versatility. But most importantly, the 25-year-old is someone who can play down the middle in the absence of Harry Kane.
Fans might say there hasn't been a combative character in the Tottenham front line since the departure of Erik Lamela. The tenacity Richarlison has shown in his time in the Premier League is a good sign for Spurs.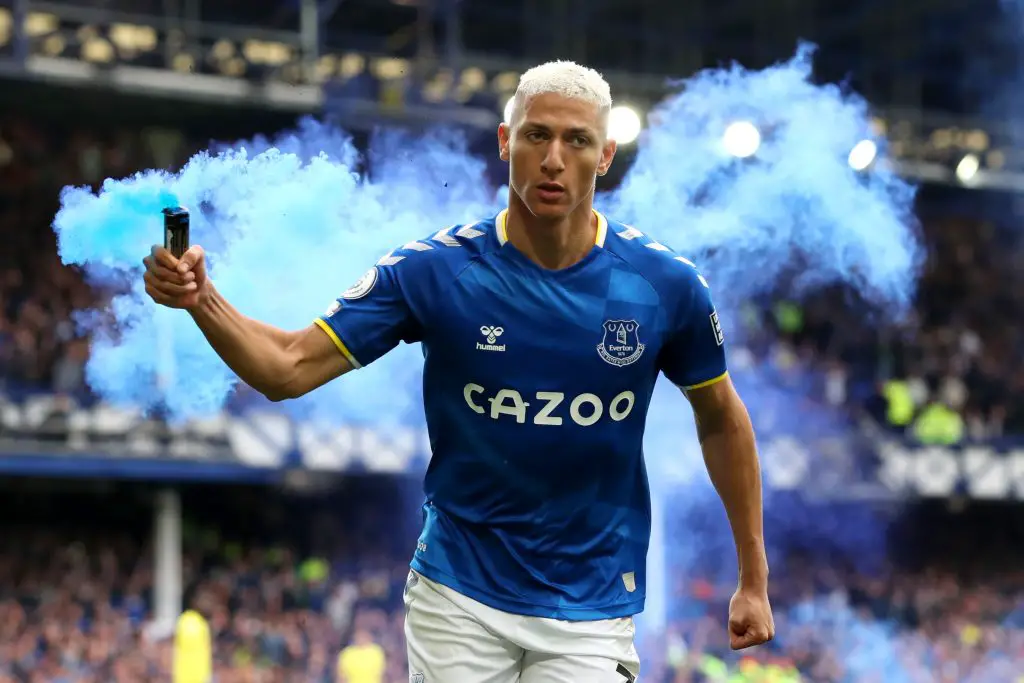 Richarlison will fight for a place at Spurs
Richarlison is a player who will certainly challenge for a spot in Spurs' XI as well. There aren't any guarantees for the Brazilian as forwards Kane and Son Heung-min are the side's two best players. Dejan Kulusevski and Ivan Perisic are the other options up front.
Lucas Moura, Bryan Gil and Steven Bergwijn are still at the club for the moment. With this in mind, there's not a lot of room in the first team for everyone and game time will have to be managed to keep everyone happy.
More Tottenham Hotspur News
Conte has previously played with two strikers at Inter Milan and led them to the Serie A title. So, it'll be interesting to see how our manager decides to shape the team next season with the addition of the Brazilian to the squad.