Tottenham handed summer transfer blow in their pursuit of 20-year-old Ecuadorian starlet
Transfer News: Piero Hincapié will not join Tottenham Hotspur this summer window 
According to Italian outlet Calciomercato (h/t Daily Express), Bayer Leverkusen have decided to keep Piero Hincapié beyond this summer window despite interest from Tottenham Hotspur.
Hincapié, a centre-back for Bayer Leverkusen, has emerged as one of the best young talents in the Bundesliga. The Ecuadorian's debut season at the German club has been sensational which caught the attention of the North London team.
Tottenham were told that £34million would be enough to close the deal, but despite recent claims stating that the 20-year-old is at the top of manager Antonio Conte's wish list, he isn't any nearer to joining Tottenham.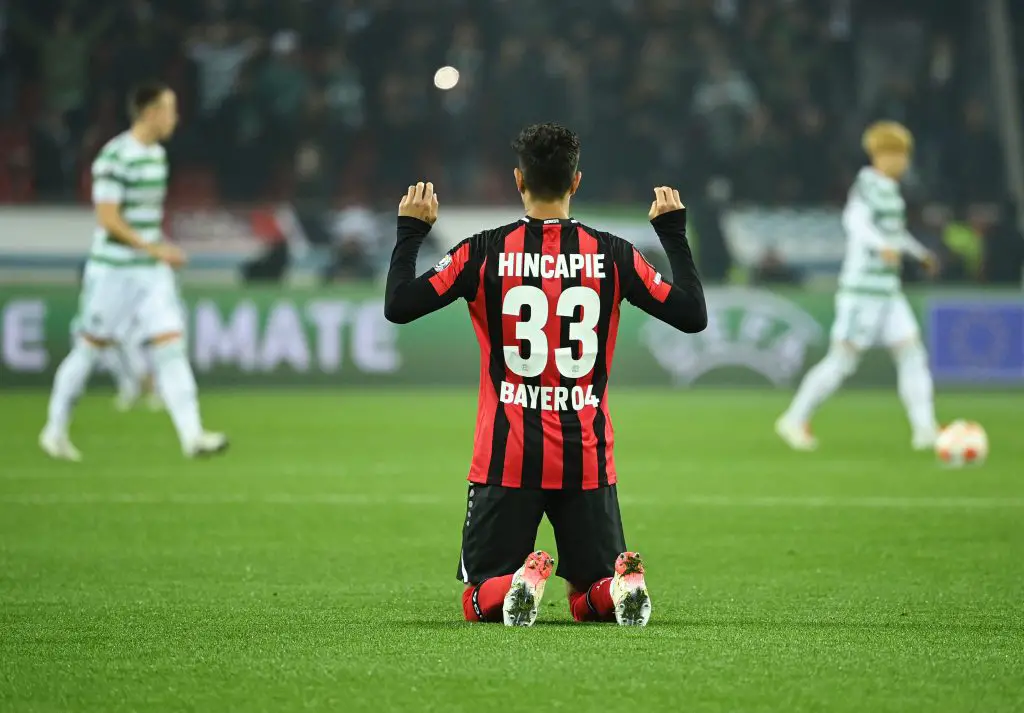 Hincapié hasn't made any progress toward joining the likes of AC Milan, AS Roma, and Napoli either. However, it appears like Bayer Leverkusen wants to offload the defender once the World Cup is over later this year.
The 20-year-old moved to Germany last summer, but despite the increased challenge of playing in Europe for the first time in his career, he quickly adjusted to the new environment. Since joining the German powerhouses, he has played a significant role, making 33 appearances and contributing to nine clean sheets across all competitions.
Even though he is a central defender by trade, the Ecuadorian international scored two goals and provided an assist during that time. Hincapie is now even more qualified for the left centre-half position given his growing skill in handling opposition attacks.
For the majority of Conte's tenure thus far, Ben Davies had filled in at left centre-back for the North Londoners. Since Davies is a full-back by nature, the manager's choice to go after Hincapie is all the more logical—especially when the wide central defenders push forward to participate in the attack as well.
More Tottenham Hotspur News
Hincapie is still developing his game and is only beginning to establish a name for himself in Europe. In this situation, paying his present asking price may be a little risky, however, it may be better for our budget to invest in talented possibilities.
But that possibility has gone out of our hands now as his team is intending to keep him till the world cup. Bayer Leverkusen might be counting on Hincapié to do well for Ecuador at the World Cup later this year to increase his value and open up a bigger market, enabling them to negotiate a sizable fee.