"Very clear"- Conte hints at Tottenham's plans should Bryan Gil leave this summer
Transfer News: Tottenham Hotspur could bring in another player if Bryan Gil leaves
Tottenham Hotspur have spent heavily this summer which is a rare sight. But now Antonio Conte may have hinted that such a spending spree is not over. In an interview published in Football. London, Conte gave his opinion.
When asked should Bryan Gil leave and will Conte bring in a replacement, he was very clear in his response. He said that if someone leaves, then another has to come.
This squad is this and if someone goes away then another has to come. This has to be very clear for everybody. This is very clear for me, for the club, but we are totally agreed on this aspect.
Gil was to leave for Valencia last week, with the winger having an agreement in place with the club. However, Tottenham blocked such a move for the winger and he is still part of Conte's squad.
Here's every single word Antonio Conte just said on signing a new player to replace Bryan Gil, Ivan Perisic's performance, what it means for Ryan Sessegnon, what he told the Spurs players at half-time and why he's confident about this group of players. https://t.co/ikj0O1B3CG

— Alasdair Gold (@AlasdairGold) August 20, 2022
The 21-year-old has struggled for minutes since arriving from Sevilla in 2021. The Spain Under-21 international was allowed to leave on loan for the second half of last season to Valencia.
He was impressive there and even got some playing time. The Spaniard made 17 appearances for the La Liga side and they were interested in bringing him to the Mestalla this season too. But Conte had a change of heart and blocked any such move.
Gil is yet to play for Spurs this season, having spent the first two games on the bench. He remained an unused substitute even for the third game against Wolverhampton Wanderers. But now Conte has hinted that should he leave, they will bring in a replacement.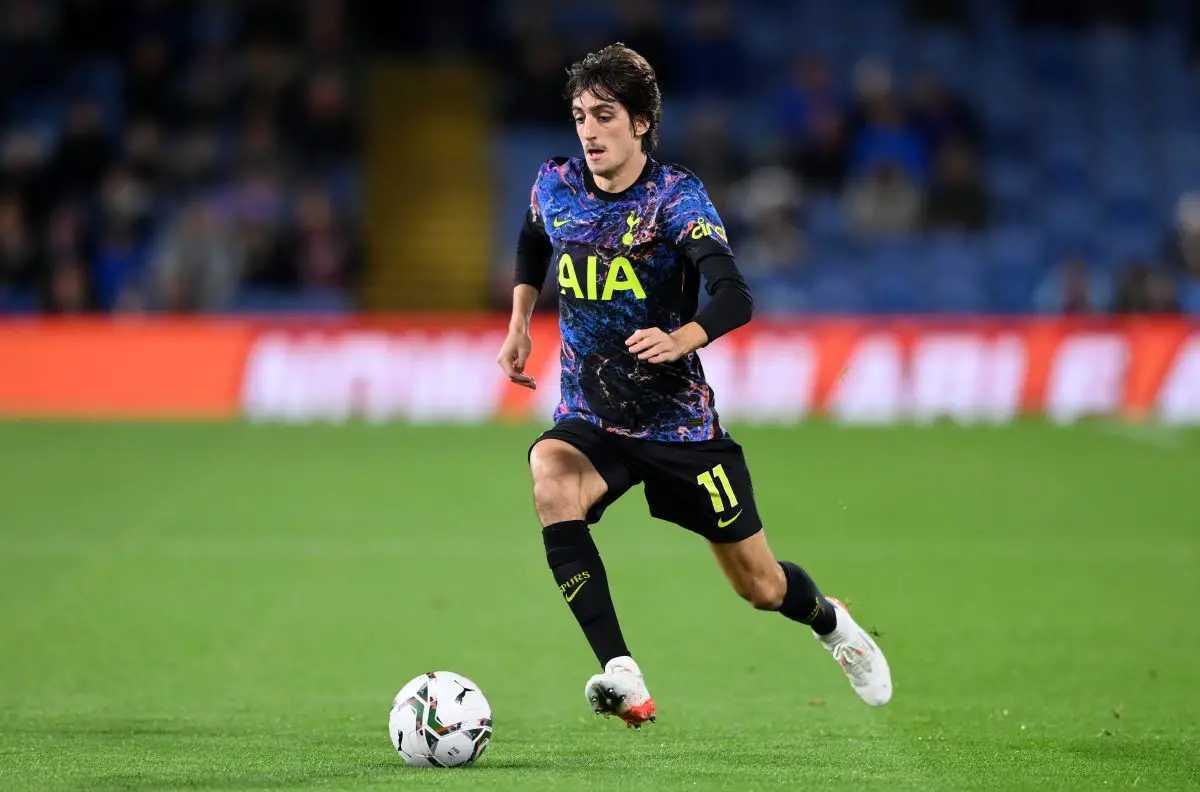 Gil is just 21 years old and has a long career ahead of him. It will be wise for Spurs to loan the player out to gain some playing time. Although, it would be better if he stayed back. He helps in adding depth to the squad, something that Conte will need if he wishes to challenge for silverware this season.
More Tottenham Hotspur News
Spurs have been linked with a move for Atalanta midfielder Ruslan Malinovskyi. It remains to be seen if he is the replacement bought in for Gil or someone else. Conte, meanwhile, will hope that his side continues their good form when they face Nottingham Forest next Sunday.