[Watch]: Tottenham striker Richarlison posts hilarious video after scoring twice for Brazil
Tottenham Hotspur star Richarlison posts hilarious video after scoring two for Brazil vs Ghana
Richarlison has posted a hilarious video on his Twitter account after the Tottenham Hotspur striker scored a brace for Brazil against Ghana this weekend.
The 25-year-old striker started in manager Tite's XI in Le Havre and got onto the scoresheet in the 28th minute. A simple pass from Neymar Jr into his feet resulted in a first-time shot past goalkeeper Jojo Wollacott.
Richarlison then scored 12 minutes later after yet another assist from Paris Saint-Germain (PSG) superstar Neymar Jr. The former Barcelona winger's free-kick found the striker's head who hit a perfect glancing header into the net.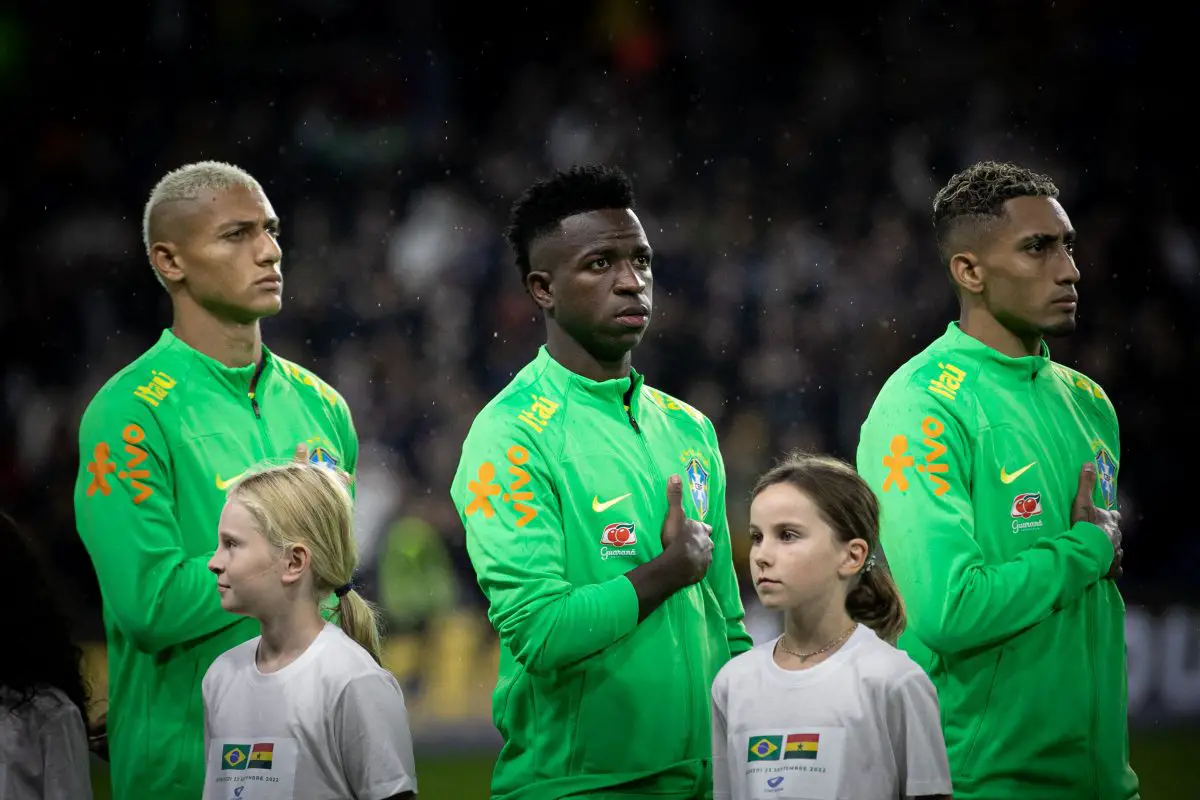 Both of his goals came after Marquinhos' opener in the 9th minute, and the game ended 3-0. After the game, the Spurs star posted a video on Twitter where he cropped himself into a police car and a hip-hop soundtrack is playing in the background.
His caption roughly translates to 'If scoring goals for the national team were a crime'. The video can be viewed in the tweet below:
Richarlison is known for his banter on social media and it is good to see him in high spirits after a successful day out with his national team. It cannot be understated how prestigious it is for players to be able to represent their countries.
A happy Richarlison that is firing for Spurs and Brazil is the best possible situation for managers Tite and Antonio Conte. The former Watford man has made a big impression at N17 since arriving from Everton this summer.
He is the reason that Dejan Kulusevski was benched in the last three games that Spurs played before their 6-2 win against Leicester City just before the international break. Richarlison is expected to feature for the five-time World Cup champions once again later this month.
More Tottenham News:
Brazil take on Tunisia next on September 27 in Paris in an international friendly – the last before the FIFA World Cup 2022 squad is named.