Tottenham announces new partnership with Coca-Cola
Tottenham Hotspur partner with beverage giants Coca-Cola
Tottenham Hotspur today announced that the club has partnered up with beverage giants Coca-Cola on their Twitter social media handle.
It is a multi-year official partnership and all of Coca-Cola's range of products including Coca-Cola Zero Sugar will be available to visitors at the Tottenham Hotspur Stadium.
Fans will also have the opportunity to access unforgettable matchday experiences and unique money-can't-buy moments with players. Limited-edition merchandise prizes will also be available, as claimed on the club's website.
Michael Willeke, Integrated Marketing Experience Director, Europe, Coca-Cola had the following to say:
"Having been an integral part of the football matchday for decades, we are excited to offer Tottenham Hotspur fans the chance to enjoy incredible experiences and unique moments, at home, at bars and restaurants and in the stadiums, as part of our new campaign."
Coca-Cola has been partners with different football clubs and competitions for a very long time. It is at a very pivotal moment that they have partnered up with the north London club, just months ahead of the FIFA World Cup in November.
Spurs fans will fondly remember the moment when Harry Kane celebrated his side's second goal against Brighton & Hove Albion last season. The striker volleyed a Coca-Cola bottle back into the crowd after someone threw the bottle towards him when he was on his way to celebrate his goal.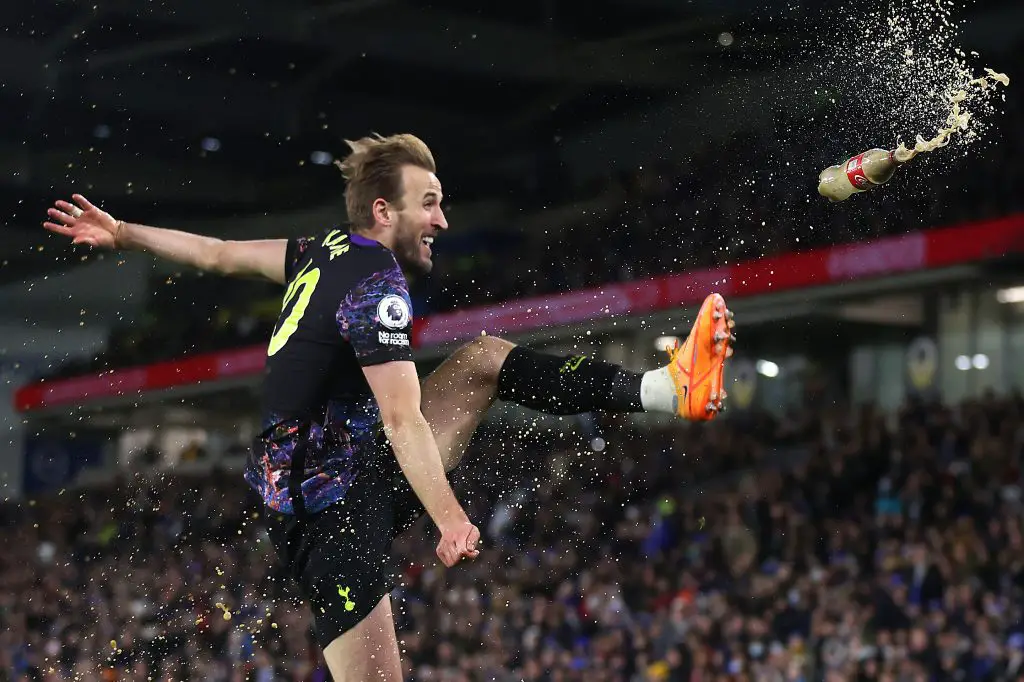 This is likely to be a very lucrative deal and it will no doubt help both the brand and the club to extend their reach around the world. A deal with such a huge brand will also help in increasing the revenue of the club.
More Tottenham News:
Fans will hope that the extra revenue coming in from such a big brand will be utilised to further strengthen the squad. Tottenham travel to face Arsenal this Saturday and most of the fans will likely be sipping coke, hoping for a victory.